Planning a wedding is without a doubt going to be one of the most memorable and stressful things that you ever have to do in your entire life. You got to book entertainment, get a photographer, find a catering staff, and pick a venue. And, this is just to name a few of the things that you have to do. However, out of all the things that will be on your list, finding a wedding dress will probably be the most difficult of all. However, with a little know-how and intuition you shouldn't have a problem finding the dress of your dreams.
Know Your Location, Date, And Time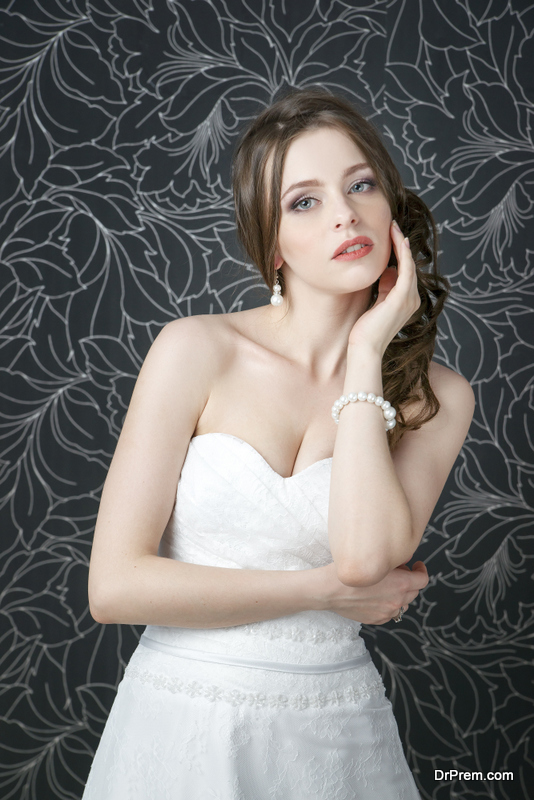 When you know the place and time of your wedding, it can really help narrow down your options. For instance, if you are having a daytime ceremony on the beach, you probably don't want to go with those gigantic ball gowns that come with those long trains and dramatic embellishments. Instead, you will want to opt for something a little more practical. If you are exchanging vows in a candlelit church, you probably want to avoid anything that looks like it could be worn for a night out on the town. That being said there are a number of fabrics that are suitable for year-round occasions and these along with prom dresses can be found on this amazing site. The site offers a variety of quality dresses at affordable rates.
Stick To Your Budget
Before you even start shopping for a dress you need to know how much you are planning on spending. Of course, this is sometimes easier said than done, but you need to make sure that you stick to this budget at all costs. Defining a budget will not only prevent you from overspending, but it will help narrow your choices as well. Don't forget that you might have to factor in alterations, which can sometimes add anywhere from hundreds to thousands of dollars worth of extra expenses.
Consider The Internet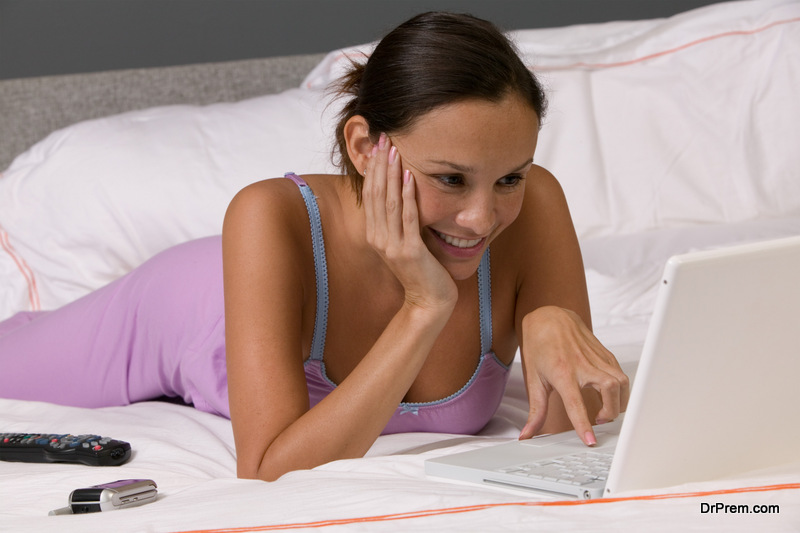 You are truly living in an age of online retail. People are buying everything online these days, including their groceries. And, shopping for a wedding dress or prom dress is no different. With websites like the one aforementioned, you can easily browse through thousands of dresses in the time that it would have taken to visit just one shop. Just make sure that you know your exact size and measurements.
Have Backup
When most women wear a wedding dress they don't wear it alone. They usually wear wedding gowns with other accessories or passed down heirlooms. You might be surprised, but these items can have an overall effect on you and the dresses appearance. This is why it is more important than ever to bring these items with you when you are trying on dresses. If you are shopping online, you at least need to have this thought in the back your mind. How will this piece look with this color? With the style of dress clash with my grandmother's brooch? Also, consider shoes, bras, and any other accessory that you are going to wear.
Things to consider when buying wedding gowns
Shopping for a wedding gown can truly drain your energy, but at the same time a very exhilarating experience. You can get bogged down by sheer range of choices available. It can be very confusing as what type of look will suit you. Therefore, it becomes important to be mentally prepared before venturing into this emotional and exciting endeavour. Here are some tips that can help you in this endeavour.
Do your research
Before venturing out to buy a dress, it is better to research at home for the choices available. Look at the magazines and websites of designers to get the idea of styles, shapes, and feel of the dresses. This way you will be able to get some idea of how you want to look. You can take some of these pictures to the consultant to make him understand what look you want.
Make an appointment during the week
If possible, make an appointment during the weekdays, when there is no rush at the studio, and you get undivided attention at the salon. Half your battle will be won by choosing your consultant wisely. You should work out the budget and start shopping around eight to ten months before the D- day.
Communicate freely with the consultant
Do not shy away in telling what you want to the consultant. Talk freely so that she understands your need and can guide you properly. Keep an open mind and try different type of dresses. Many a times bride zero in on the dress that they even did not want to try. Some dresses do not look good on the hangar but come alive as you wear them. There is no harm in trying as many dresses as you can for this most important day in your life.
Whom should you take along for shopping?
You should not take a crowd with you, because if you take too many people, everyone will have an opinion and it becomes difficult to take a decision. Two or three people will suffice. Maybe your mother and your closest friends will be all you need. Before making a final decision, take an aisle test-wearing veil and all, and look at yourself from all the angles.
Here are five things to keep in mind for choosing the perfect wedding dress
5 tips for choosing the perfect wedding dress
For most women, the wedding dress is the focal point around which an entire ceremony is planned. However, even the most discerning of brides can get awfully confused when it comes to picking the dress for their big day. Here are a few tips that can help you pick the perfect gown for your big day.
Pick the best dress for your body shape
Even if you find Kate Middleton's wedding gown to be the epitome of bridal perfection, it may not as flattering on your body. Pick a wedding gown that flatters your own particular body shape and size. if you have flabby arms, pick dresses that have fitting sleeves, a corseted dress can be used to hide a muffin top and a heavy veil can be used to add extra inches to one's frame.
The time of the ceremony matters
You should pick your wedding dress according to the time of your ceremony. Gowns with light catching details work best in low light conditions at dusk or evening as well as indoor venues though intricate details on the fabric itself are best shown in abundant lighting.
Try on as many dresses as you can
The best way to pick the best dress for you is to try on as many as you can. Avoid the temptation to try dresses above your ideal price point though you can use the detailing and style seen on a high priced gown and look for these elements in dresses within your budget.
Research dress ideas
Ideally, you should dedicate at least a few good days to researching dress styles before you head out to the stores. This will give you a clearer idea of what you like visually while allowing you to make an informed choice within your budget.
Here's a checklist to choose for your perfect wedding dress
Your checklist for that perfect wedding dress
Almost every girl spends her life dreaming about her wedding. Shopping for wedding dresses is one of the exciting things to do. The dress must be perfect so that bride looks exactly how she imagined.
Proper care is required for choosing a wedding dress because it is a very special day for the bride. Following are few things to keep in mind before choosing a wedding dress.
Talk about current trends: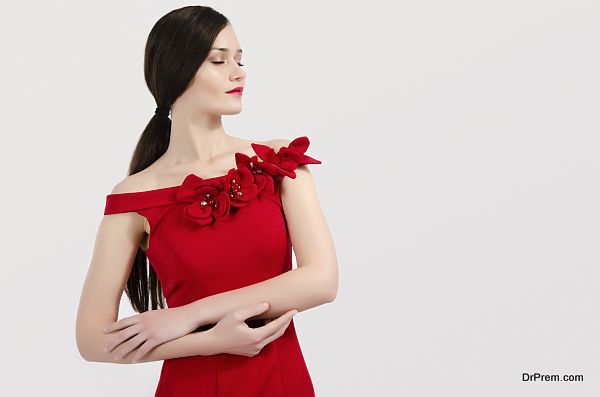 It is important to know about current trends. Nobody likes to wear non-trendy dress and that too on such special occasion. You might want to consult a designer who will get to work on a trendy dress that will suit your body type. Choose colors of dress properly. Do a proper research on trendy colors, design, gowns and any other detail you want to know. It is always good to update yourself with latest trends.
Set budget: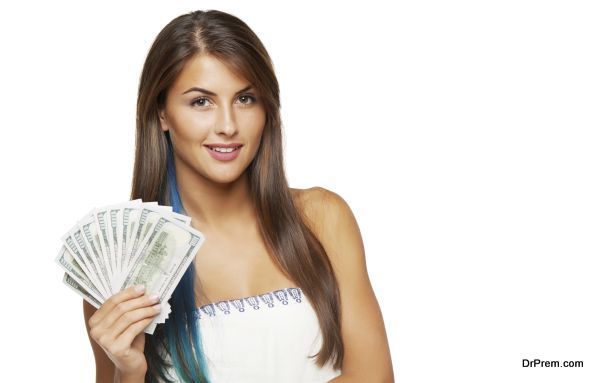 It is always best to know how much you can spend. First, decide the budget of your dress. Always look for a best dress but keeping in mind the money you have. Total budget should include altering costs as well. To avoid any financial surprises later on, make sure to add all expenses from beginning.
Body type: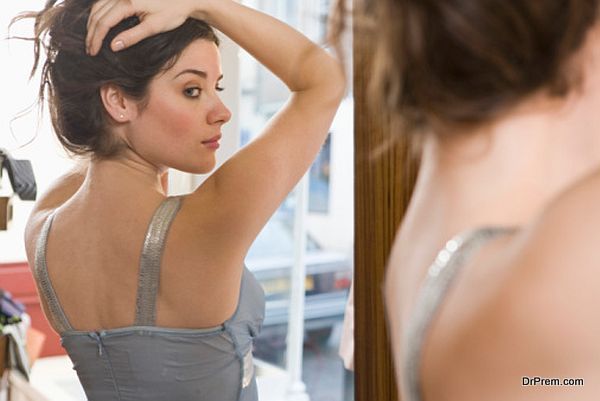 Every person has different body shape and size. Choose a dress that suits your body type. But never judge a dress on a hanger. Try out variety of dresses. Take help of designer to know what dress suits you. Always wear a dress according to your comfort. Do not worry about what others will think about your dress.
Start searching very early: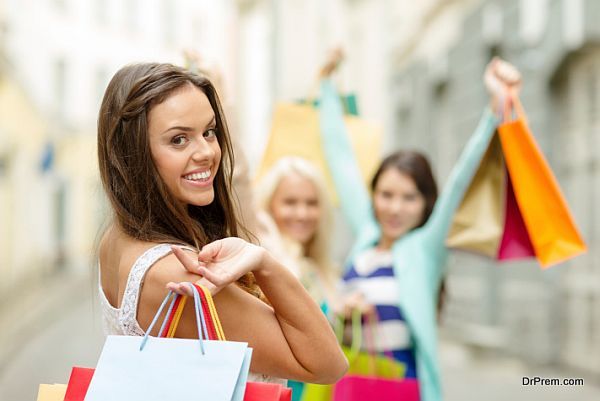 Shopping is every girl's choice. It is better to start searching for your dress as soon as you know about your wedding. Decide the dress you want to wear. In advance, decide the color and design of your dress. Choosing a wedding dress is a tough task. So start searching for it as soon as possible.
Decide accessories: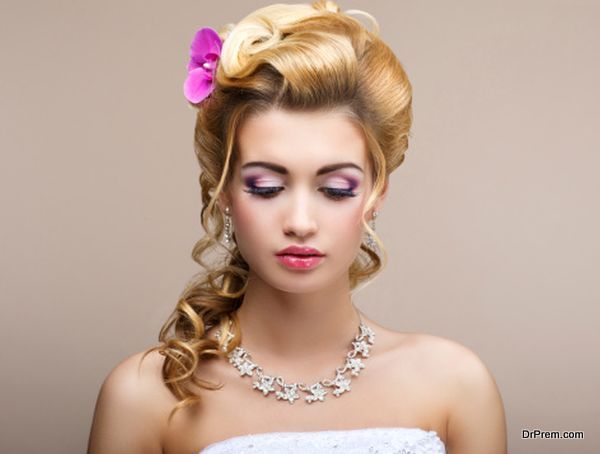 Accessories are important to complete the bridal look. Select your dress keeping in mind the accessories you going to wear. Accessories should match the dress. Otherwise, it will not look good. Take help of somebody having knowledge of wedding dresses.
Tips for what to wear under your wedding dress
So finally it's the time when you start putting on wedding dress. You would have rehearsed wearing it a lot many times. But have you given a though what to wear under your wedding dress? If no, then do have an idea. What you actually wear under your wedding gown is as important as is the wedding dress. There are things that will make you look elegant and beautiful in the wedding dress whereas on the other side, if you wear wrong undergarments than they can spoil the contour of the wedding dress. Also, the comfort is the thing that needs to be analyzed and achieve when you make your selection. Thus for you we have the tips for what to wear under your wedding dress.
The style matters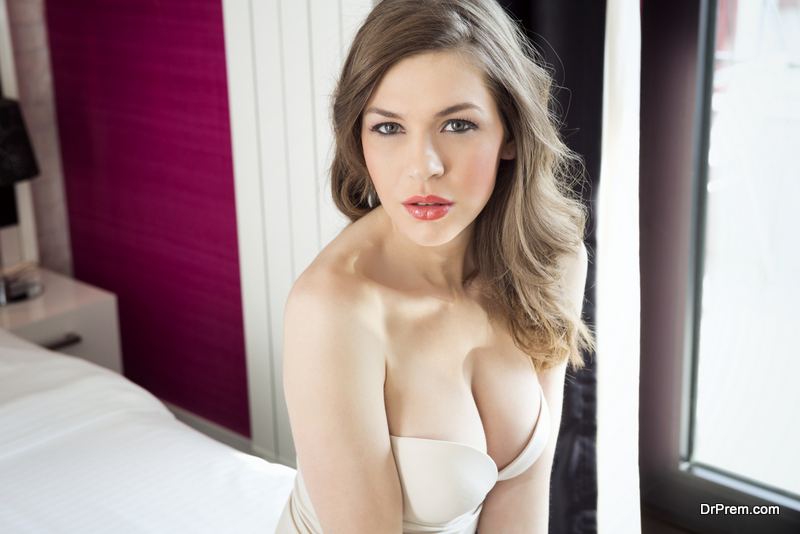 The kind or the style of the wedding dress that you choose to wear for your wedding day can tell a lot about the kind of undergarments that you need to wear. Be specific about the wedding dress and choose the wedding lingerie in line with the dress only. A mismatch will make things uncomfortable for you.
Choose an appropriate bra
If the wedding dress has a high back then you need to wear a strapless bra that is supportive enough. You must remember that you will also have to dance while wearing your wedding dress. So a supportive bra is a must.
3. Sometimes the wedding dresses are of a style that dips quite deep into your back and in that case you cannot wear the strapless bra. If such is the style of your wedding dress then you can preferably go with a long-line bra or a bustier. A bustier will give you a slim look besides imparting the support.
Adhesive cups for backless dresses
Adhesive cups are an excellent choice to make when you have a backless wedding dress. But avoid using these cups if you are bigger than D –cup.
How much cleavage is appropriate
Know the decent cleavage level that looks appropriate with your dress. Use the inner garments that can thus minimize or maximize your cleavage.
Materials play an important role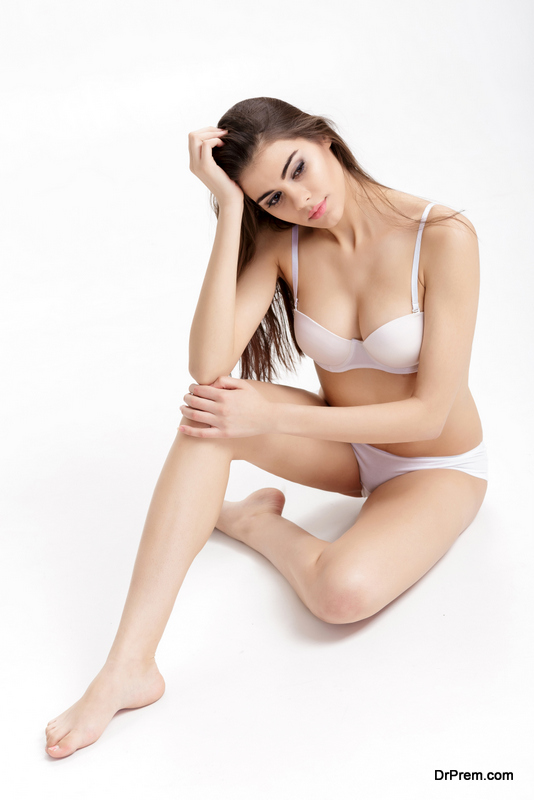 Choose lingerie made of good fabric and materials. Fabrics like silk, chiffon and organza make good comfortable wedding lingerie.
Don't compromise on comfort
A good thing will be to wear all the undergarments for a full day before you actually wear them on your wedding day. That will give you a fair enough idea about the kind of comfort that they provide to you.
Pro Tip
Do not forget that the wedding lingerie is one of the important aspects of the wedding attire of any bride. The wedding night that is to be enjoyed by the groom and the bride will get a good flavor with nice pretty wedding lingerie.
Shopping for undergarments before the wedding
You have your gown ready, but what shape wear are you wearing underneath it? Just as important as the gown is the supporting shape wear that you wear beneath it. Though it may be a safe option to keep the sexy lingerie for the wedding night and the honeymoon, they too have to be chosen by considering the following things. You should be comfortable on your wedding day and that should be your primary criteria for selecting undergarments too.
Importance of a comfortable innerwear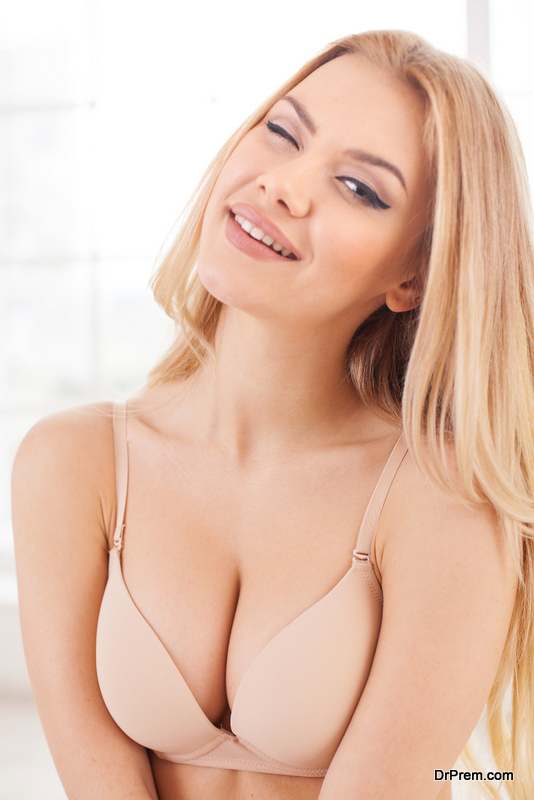 The foundation garment must be comfortable and fit properly to allow the wedding gown to slip over with ease. Choosing undergarments that are too big for you may leave your frame looking too big while a smaller fit may result in ugly lines and bulges resulting in a not so perfect silhouette. It is of prime importance that the innerwear matches your skin tone and not your wedding dress. This will ensure that the straps do not stand out or show from the dress and will let the eyes stay on your gown.
Take your time choosing
It is important to give yourself enough time that goes perfectly with your perfect dress. When you are having your dress fittings you must schedule your under garment trials along, so you know exactly how well the shape wear gels with your dress. Take a lot of photographs from different angles to make sure that flash photography does not break the illusion of natural light. If you cannot find an ideal fit from the market you might consider altering your innerwear to your size.
Choose comfort over bling
Remember that on your wedding day you already will have loads of pressure on your mind, and would not want your ill-fitting undergarments be an extra cause of worry. Choosing a size bigger in the underwear can help make you feel comfortable in moving around and also cover up any lines or bulges in the stomach area. Choose your size keeping these areas in mind:
Comfort around the upper body
Snug fit around the hips and the thighs
Shows off your curves and not our fat
Tucks your tummy in just enough
Choosing by considering your dress
When you shop for your dress it is best to shop for the big-day's undergarments together. If you are planning a backless dress your choice must revolve around the backless bras. If your dress has a deep V- neckline, you must choose one of the Deep V-Neck brassieres with plunging necklines to ensure that your undergarments stay under. For the thongs you could choose one with a high waist line to smoothen the tummy area.  You can also choose boosts for your backside as well as your front with body shaping wear.
Keep a check till the last day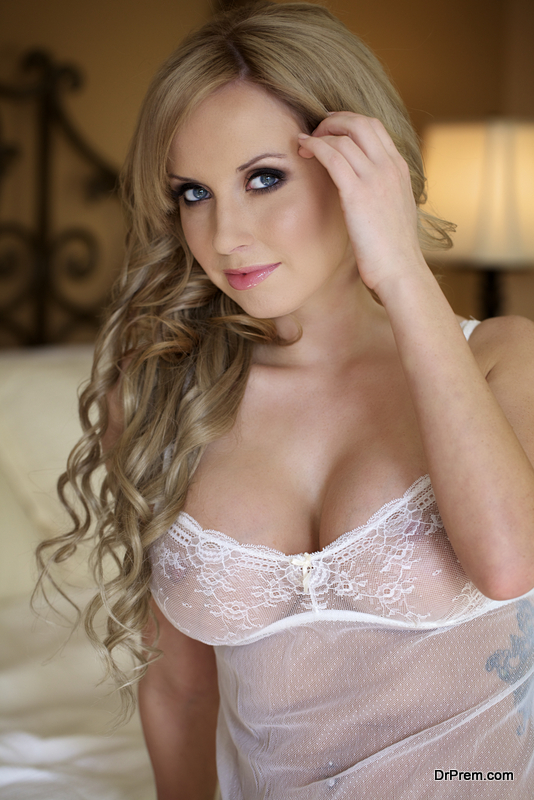 If you find yourself loosing or gaining (God forbid) before the wedding, book an urgent appointment with the lingerie store and get your undergarments fitted by size. Many brides often opt for gowns that are tailored in a way to provide optimum support and shape without the need of a bra altogether. If you want more support you can get a corset sewn into your dress too. If you are conscious about lines and bulges you can also choose to go with a full slip.
Added details to undergarments do not help
A little bow on the knickers might look cute, but it may show from the dress. Choosing simple innerwear,the end result in mind is essential, which explains why we mentioned before that you need to devote time to make this decision. If you find yourself in a situation where you can't find something that doesn't leave a visible line, going commando may be an option if you already have enough support from your dress.
5 Tips for choosing that sexy wedding lingerie
Although a lot of thought and effort is put into choosing the right wedding outfit, not much thought goes into choosing the lingerie that would come underneath it. Sadly, the choice of lingerie can either make or break the look of your wedding outfit altogether. So here are some essential pointers by Dr Prem Jagyasi and his team members you would need to consider when choosing the right lingerie for your wedding.
The Fabric
It is essential to consider the fabric of the lingerie you plan to buy, as it has to coincide with the fabric of your wedding dress. Close fit wedding gowns made of satin or any other light material will show off your figure. As such, you will need to choose lingerie made of light material too. Choosing lingerie with heavy embroidery or lace work would make it show out through your wedding dress awkwardly.
The Design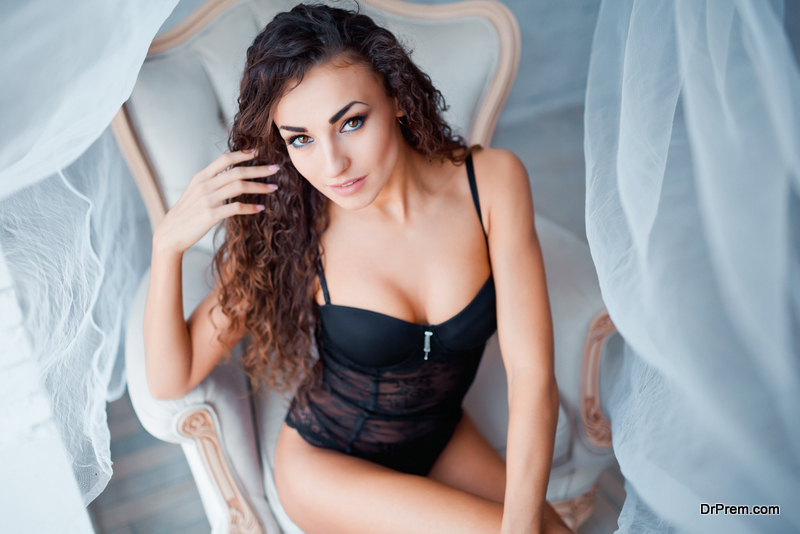 Choosing the right lingerie design also plays an imperative role in shaping up your wedding dress. Get rid of the panty lines exposed in tight fitting dresses by opting for thongs. Use a strapless bra or bustier for a strapless wedding gown. And choose to go without any lingerie only if you know you can carry it off.
The Shape
If you are planning to choose a wedding dress that is tight fitting and designed to show off your curves, you would want to choose a form of shapewear lingerie that can hide imperfections nicely and smooth out extra layers that may otherwise show through the dress.
The Comfort
Nothing beats comfort when it comes to choosing wedding lingerie. It is your wedding and you don't want to stand at the altar in a pair of rather uncomfortable lingerie that would spoil your mood. Do not choose lingerie for its looks or sex appeal. Choose it for its comfort factor and buy it only if you are 100% sure you can carry it off with ease.
The Color and Variety
Skip the boring whites and pastel shades and opt for some daring colors for your lingerie. After all, it is your wedding and you need to look your best, both inside and out. For instance, red and nude tints would not show out through a white wedding gown.
When it comes to variety, choose a few pieces of different lingerie for different occasions. Introduce variety in your lingerie and keep the romance alive by keeps your partner guessing throughout the wedding and honeymoon period.
Summery of what to wear under your wedding dress
Shopping for wedding lingerie? From choosing the right shape, fabric and design to comfort and colors, these are some of the most important pointers you would need to consider when shopping for bridal lingerie.