Every woman wishes to look her best on her wedding. So, it comes as no surprise that she hunts everything possible to find that perfect dress, footwear and jewelry. But, a wrong hairstyle could ruin it all. It's your day and nothing should stop you from making that graceful, confident and poised entry. Therefore, you need to take extra care about your hairstyle and choose the one that compliments your beautiful face. To make things a little simpler for you, we have picked a few celebrity inspired hairstyle that you could try. With these lovely hairstyles you are sure to make heads turn.
Let us have a look at the ten best celebrity inspired wedding hairstyles for brides:
1. Miranda Kerr's top knot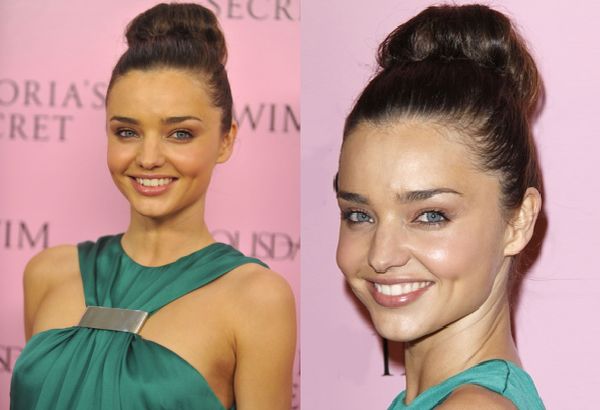 A normal bun is always elegant and sexy. But, to add a touch of drama to a typical bun, make it look more sexy, appealing and sensuous. You definitely can't ignore how gorgeous this hairstyle makes you appear plus your updo can be seen not only from the back or side but also from the front. Position your bun higher on your head to get this hairstyle.
2. Jessica Alba's coaxed natural waves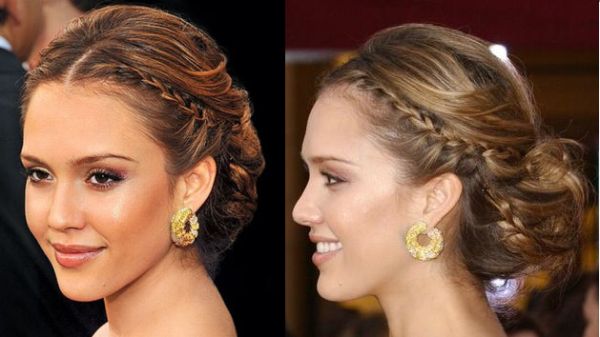 A timeless, stylish hairstyle! This hairstyle gives you a sweet, natural and poised appearance. L.A. stylist Rubert Ramos diffused Alba's hair at first and then made a center part on her hair, sectioned off hair from either side and made French braids of them. Then he made smaller plaits from the bottom part of remaining hair, wrapped them back towards the center and pinned them. The braids at the back should be interwined. You can add colored highlights to add depth to this look.
3. Kate Hudson's low slung braid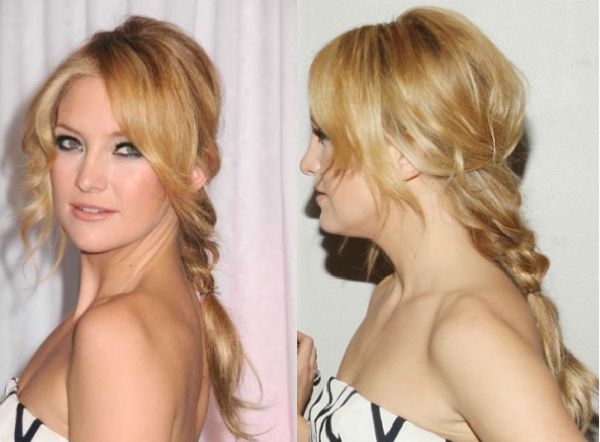 Mesmerizing and charming hairstyle! L.A. Stylist David Babai blow dried Hudson's hair first, smoothened a quarter of Wildaid Hair Polish from roots to the ends. Then he braided her hair at the nape of neck and straightened her bangs with a flat iron and side swept them.
4. Rihanna's cute short side swept hairstyle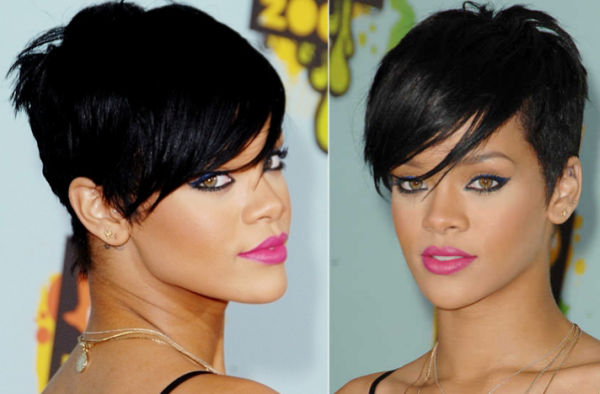 This hairstyle is very sexy for those who have short hair. Rihanna's forward hairstyle looks adorable with varied length bangs. Her hair is cut very short around the ears and at the back.
5. Evangeline Lilly's romantic look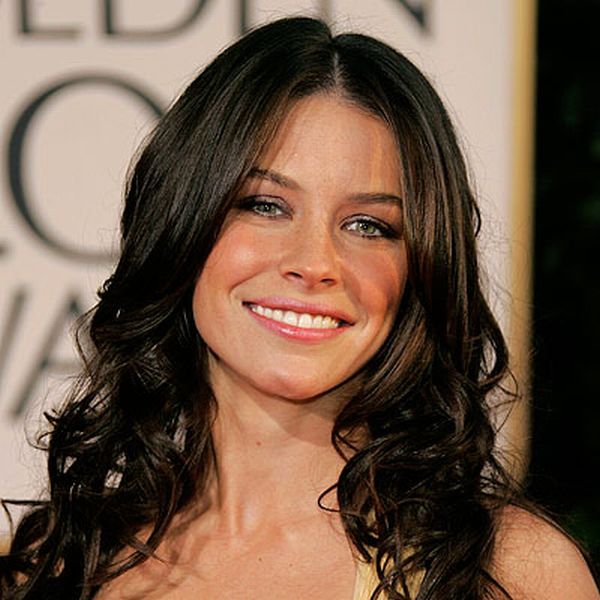 Look ravishing with those sultry curls. L.A. Stylist Patrick Gagaille straightened Lilly's immediately washed hair with blow drier and round brush, curled small sections of the lower half of her hair and then applied to them Catwalk Curls Rock Booster. He also applied Davines Natural Wax from root to tip and finished up with Sebastian Shaper Hairspray.
6. Leighton Meester's relaxed curls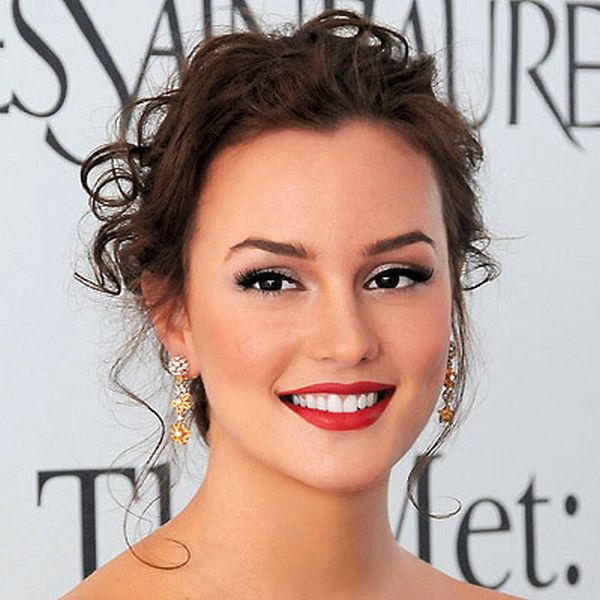 A sophisticated and graceful hairstyle. N.Y.C. Stylist Charles Baker Strahan firstly curled Meester's hair, sectioned it into three close, clustered knots then pulled out a few messy tendrils.
7. Rachel McAdams's simple and graceful hairstyle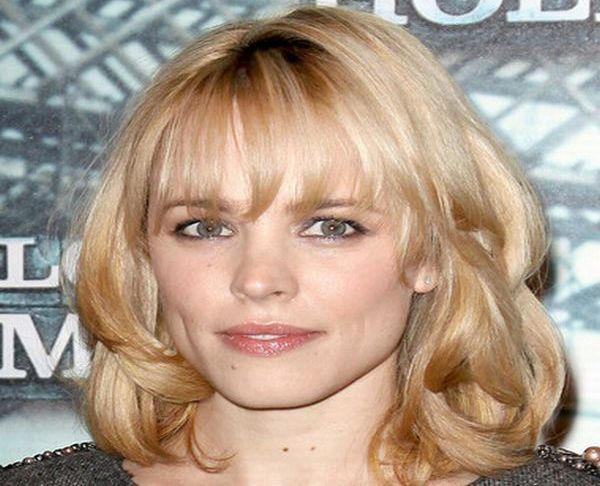 This is an amazing hairstyle for those who have shoulder length hair and suitable for a simple and easy going look. Curl the ends of your hair and give a blunt cut to your bangs. This is perfect for framing your face.
8. Kate Bosworth's vintage waves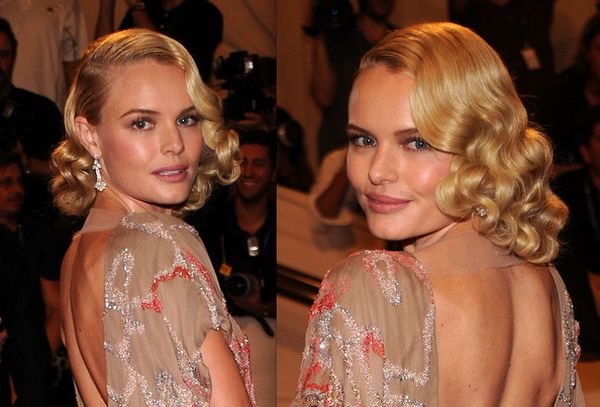 This is a stunning, retro hairstyle. Apply styling lotion onto damp hair. Blow dry two inch sections with a vent brush. Again apply styling spray to these two inch sections, roll them up in hot rollers till the root, cool off. Brush through the curls softly, pin in to a side, finish off with spray.
9. Penelope Cruz's curly bun hairstyle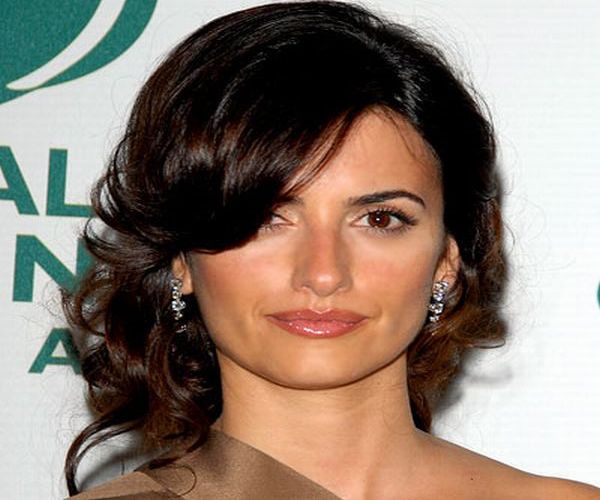 A tempting and glamorous bun hairstyle where Penelope's tresses have been transformed with a curly bun. The smooth bun is paired with a swooping fringe. The luscious tresses give a lovely appearance.
10. Jennifer Garner's wavy and scrunchy hairstyle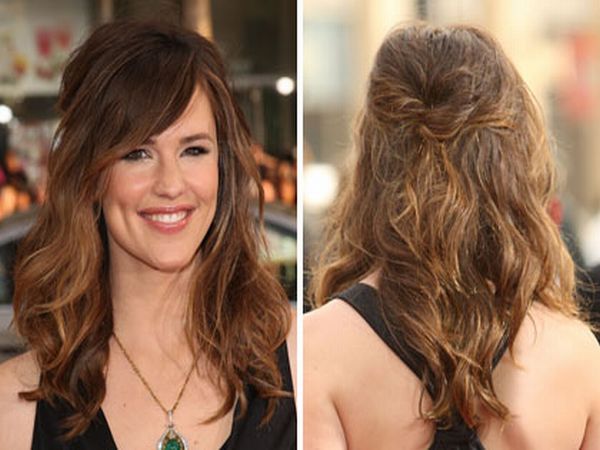 Suitable for chin length or longer wavy hair. Apply mousse to hair, blow dry with a diffuser while scrunching the hair as you dry. Wrap large sections of hair around a curling iron, spritz hair with light holds hairspray and loosen the curls. Now create a deep side part and crown your hair. Pull two inch sections from either side of your temples leaving face framing pieces hanging, tie the sections into a knot below the crown and pin in. Finish off with curling your face framing pieces and roll them away from face.