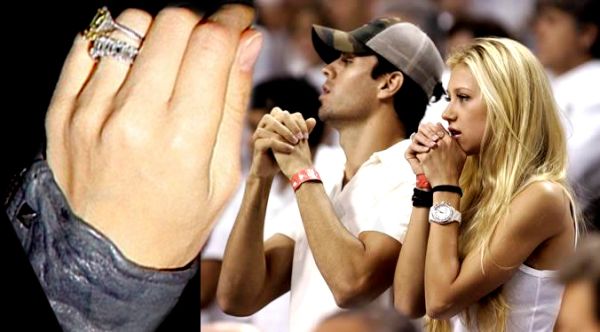 Presenting their beloved with expensive gifts is something celebs are seen doing every now and then. And why not, when they can afford it! Over the years, we have witnessed celeb engagements becoming a grand affair. Celebrities blow up millions to leave the world talk about the ceremony. And when it comes to engagement rings, they don't mind spending millions to flatter their lady love. The cost of engagement ring often shows the status of celebrities in the glamour world and that is why they do not hesitate in spending a fortune. Here is a list of some of the most expensive celebrity wedding rings that left the world mesmerized.
Enrique Iglesias to Anna Kournikova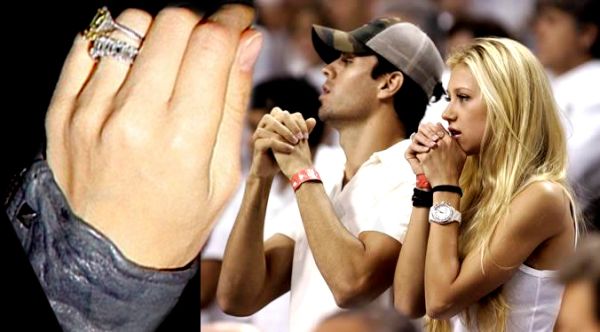 Price: $6 million
Year: 2007
Former tennis ace Anna Kournikova, who is romatically linked to Spanish crooner Enrique Inglesias, flashed her super expensive engagement ring on December 4, 2007 when the couple was enjoying a romantic meal at a Japanese restaurant in Central London on Tuesday, December 4. Anna and Enrique are very much in love but they are yet to get married. The couple prefer not to talk about their personal life in public.
Jay Z to Beyonce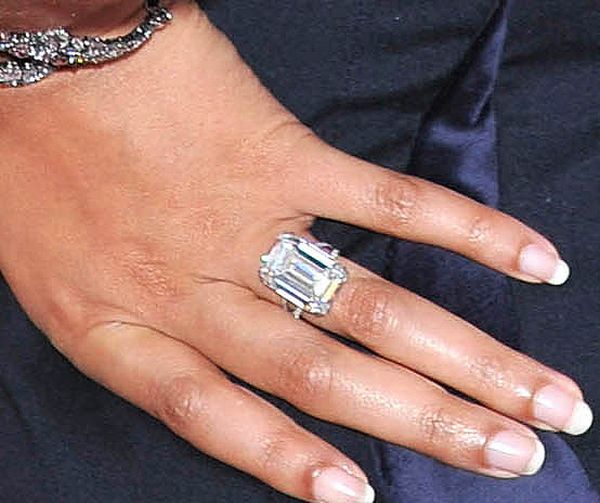 Price: $5 million
Year: 2008
Renowned pop singer Beyonce displayed the engagement ring gifted to her by Jay Z in 2008 when she arrived to attend Fashion Rocks at Radio City Music Hall in New York. The 27 year old Beyonce got married to Jay Z in a secret ceremony. The beautiful piece of stone gifted to her by Jay Z is an 18 carat diamond designed by none other than Lorraine Schwartz.
.
Paris Hilton to Paris Latis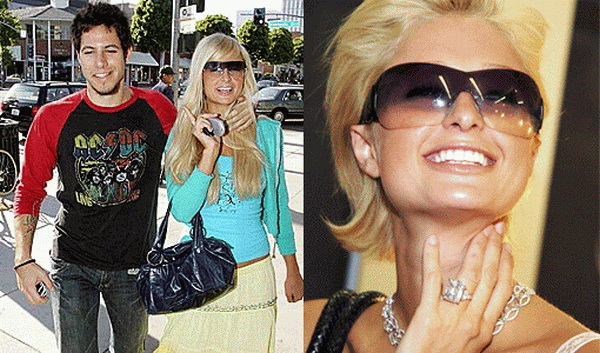 Price: $4.7 Million
Year: 2005
Socialite and hotel heiress Paris Hilton got engaged to Paris Kasidokostas Latsis on May 25, 2005 and Latsis professed his love for the beautiful lady by gifting her a 24 carat diamond engagement ring. Though the engagement did not last long, we will always remember the ring gifted by Latsis, who himself is a billionaire.
Donald Trump to Melania Knauss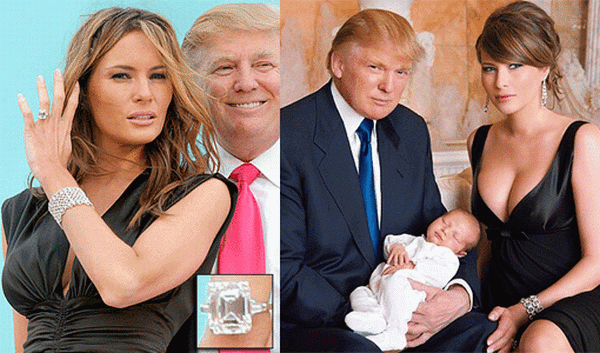 Price: $3 million
Year: 2004
Billionaire businessman Donald Trump is known for his love for expensive and beautiful things and he lived up to his name when he gifted a 15 carat engagement ring designed by Graff jeweler to his 33-year old future bride model Melania Knauss. Trump got engaged to Melania in 2004 and announced that the ring gifted by him to Melania was the most expensive engagement rings gifted by anyone so far.
Nick Cannon to Mariah Carey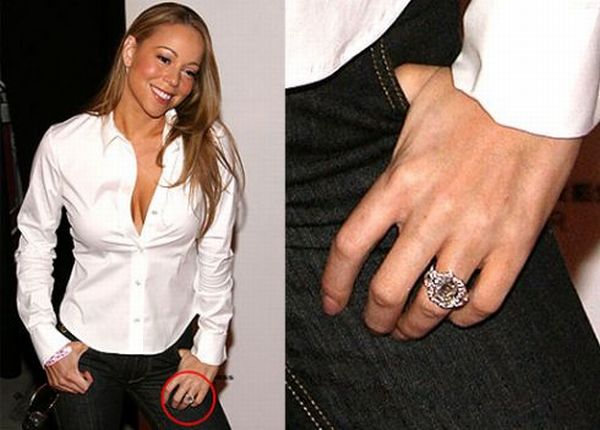 Price: $2.5 million
Year: 2008
Mariah Carey's husband Nick Cannon impressed her by gifting her a 17 carat stunner enegament ring. Cannon said that he worked with Jacob & Co to design this ring with emerald cut pink center diamond. A total of 58 pink diamonds surround the ring, which also has two half moon diamonds on each side.
Michael Douglas to Catherine Zeta Jones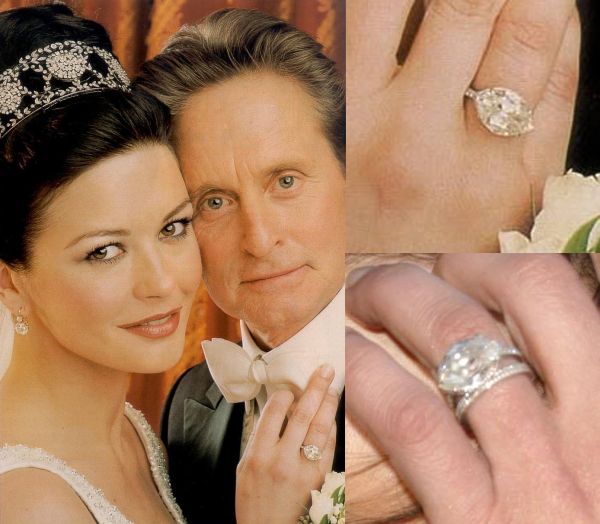 Price: $2 million
Year: 2000
Hollywood legend Michael Douglas got married to Welsh actress, Catherine Zeta Jones in 2000 and Michael gifted a sparkling 10 carats marquise cut antique diamond engagement ring to Zeta Jones on the big day. Experts maintained that this ring was one of the best gifted by any celebrity in history.
Kris Humphries to Kim Kardashian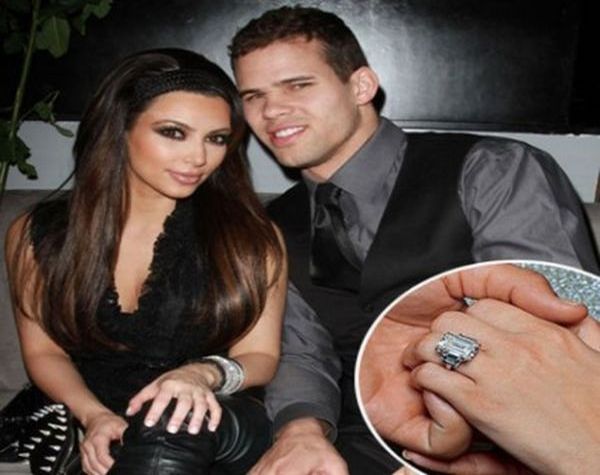 Price: $2 million
Year: 2011
Reality TV star Kim Kardashian is one lucky lady because her beau Kris Humphries gifted her a diamond enegagement ring worth $2 million. Lorraine Schwartz has designed this beautiful ring featuring a 16.5 carat emerald cut center stone. Two 2 carat trapezoids are used to flank this center stone, making this ring of 20.5 carats.
Tom Cruise to Katie Holmes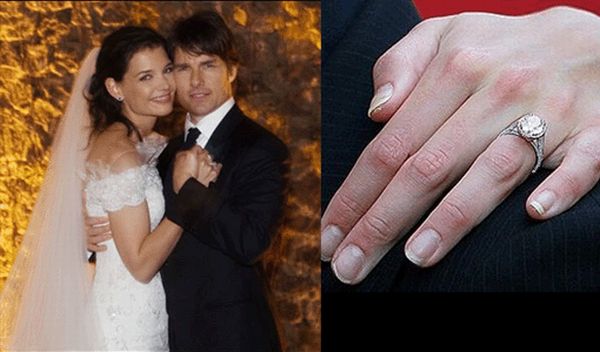 Price: $1.5 million
Year: 2006
Hollywood superstar Tom Cruise impressed his beautiful bride Katie Holmes by gifting her a stunning five carat diamond engagement ring. This oval shaped ring was set in platinum and rose gold. The large center stone of this ring was simply amazing. Cruise and Holmes got married in November 2006 after dating each other for around two years.
Seal Samuel to Heidi Klum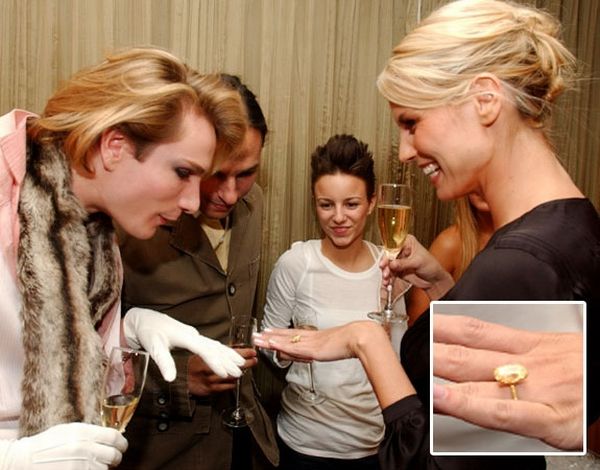 Price: $1.5 million
Year: 2004
Singer Seal gifted her supermodel wife Heidi Klum a huge 10 carat diamond ring when they got engaged in 2004. This beautiful ring has a round center diamond bezel, which is flanked by eight diamonds. A hand scrolled lattice work gives height to the diamond.
Benzamin Geza Affleck to Jennifer Lopez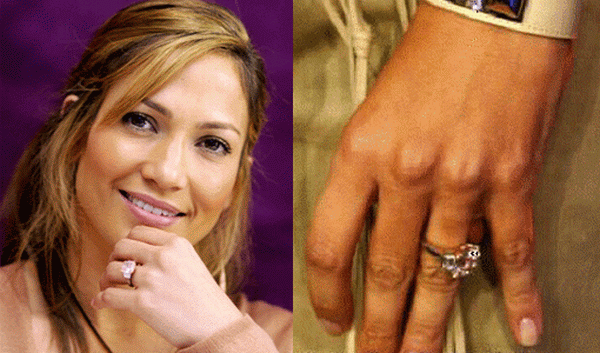 Price: $1.2 million
Year: 2004
Ben Affleck and Jennifer Lopez got engaged in 2004 but the couple ended their engagement after few months. Affleck gifted a lovely 18k yellow gold engagement ring to J Lo. This ring bought by Ben in 2002 has plating over base metal and it also featured three CZ stones. The ring sported a huge 6.1 carat pink diamond as well.