A winter wedding on its own is fun, but if your wedding is on Christmas day or a day before or after it, you can make it really fun. For your wedding, you can choose to go with a nice Christmas theme. There are so many ideas and inspirations that you can choose from for this theme. In fact, it will also be a perfect way to blend in the festival with the special day of your life. Here are a few ideas that you can use for your wedding.
Christmas Spirit bouquet will do the trick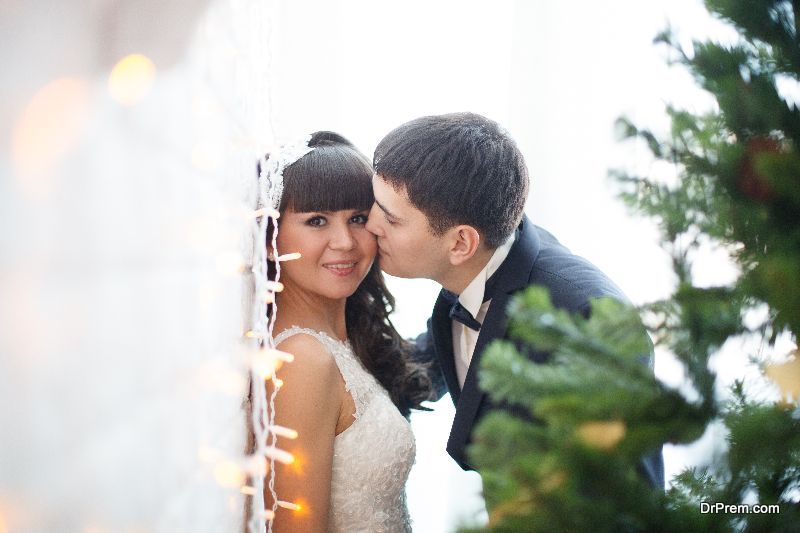 The bridal bouquet holds a lot of significance and is very special. Instead of going for the regular bouquet, you can opt for a traditional looking one with the blend of the Christmas spirit. This will not only set in the mood of Christmas but it will also serve the purpose of being the bridal bouquet. Instead of the bow, you can choose to have mistletoe with red and green ribbons to go with it. This will look very beautiful in your hands as well.
Choose a wedding invitation that represents the Christmas theme
Another perfect way of setting the mood of Christmas is through the wedding invite. There are so many designs, styles, and layouts of different types of wedding invites, which resembles the spirit of the Christmas season. You can choose the one that appeals to you the most. It can be the color theme of green, red and gold or even other colors as well. These look very elegant; and will blend into both the wedding as well as the season.
Place different Christmas elements for your wedding table centerpiece and decor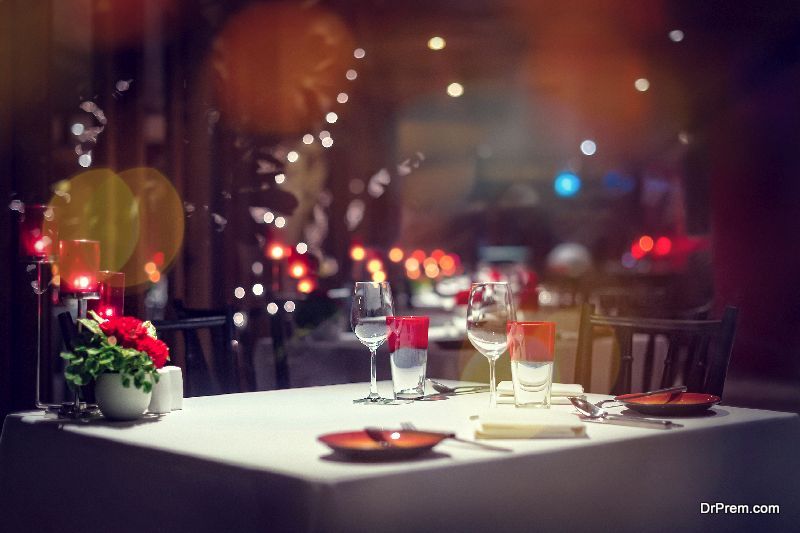 Since this is a Christmas themed winter wedding, you should not forget all the elements of Christmas. You can have different kinds of centerpieces that are inspired by the season. Even the decor for your wedding venue or the reception venue can be the same. Consider having small handmade Christmas trees with a few candles, Santa Claus on his sledge or even the Reindeers. You can also place ornaments, string lights and even natural elements like pinecones.
A mistletoe themed Christmas wreath and other backdrop ideas
Why go for a boring and normal looking wedding backdrop when you can make it interesting. You can use a variety of Christmas inspired designs as a backdrop. You can also use the Christmas Wreath design with mistletoes all over. This will look very simple and pretty as well as bring in the joy of Christmas.
You can also go with other elements of Christmas decor like snowflakes in white with a touch of silver. A floral backdrop designed to look like the Christmas tree with the ornaments hanging around it. You can keep it simple by going for a red and green backdrop with string lights.
Christmas inspired food art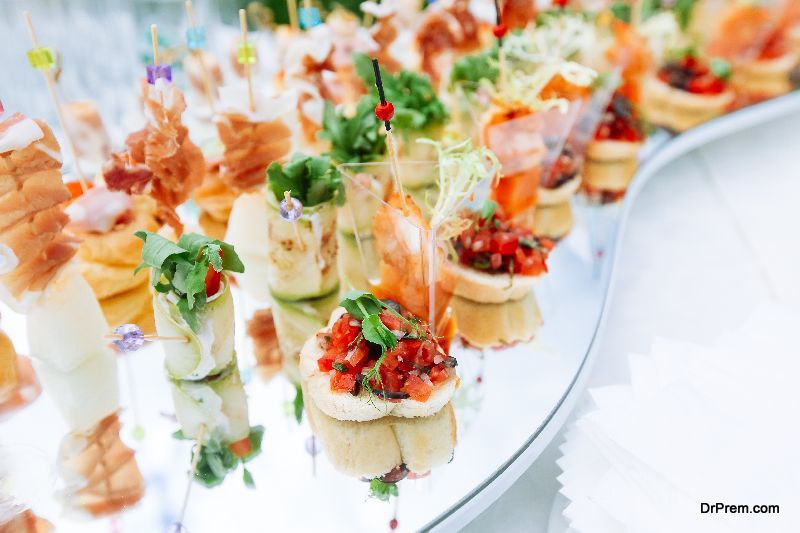 Since we are talking about the most loved festive season, let it reflect in every way. You can choose a nice food and dessert spread with some amazing food art. For the salad bar, arrange it into a nice big sized Christmas tree with all the veggies arranged as the decoration for the tree. Even the appetizers can have various shapes of Christmas inspired decor.
For the dessert section, have a gingerbread/cookie house, candy canes and even other desserts that are designed to blend in with the theme. For the wedding cake, choose the traditional plum cake instead of any other flavor.  If you are going to serve drinks, you can make a punch of cherries and kiwi separately. You can also serve the drinks in glasses that have a nice Christmas look to it.