A wedding has to be one of the most special moments for you – an event that celebrates both love and friendship. However, making sure that even the tiniest details go according to plan is extremely difficult. There are so many things you have to pay attention to that it's easy to mess it up.
It should come as no surprise that for one of the most important days of your life, a professional wedding photographer is needed, who will be there to capture all the amazing moments of the big day that nobody wants to forget. Of course, choosing the most suitable one is a complicated thing. That's why we've come up with some ideas to help you so you can be sure that the best photographer will be in charge.
1. Know the Style You Want Before Starting to Search for a Photographer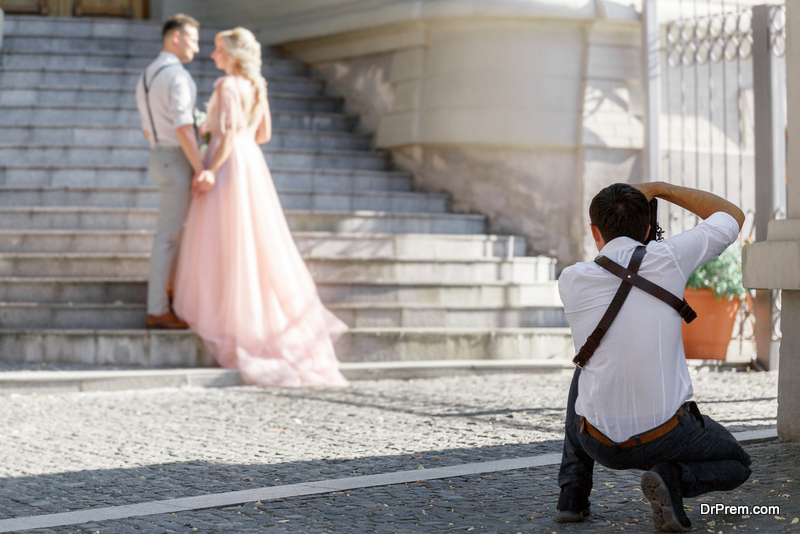 There's no shortage of creative and enthusiastic photographers out there, each with a unique style. That's why it's so important for you to choose a style before you pick a photographer. Take a look at their portfolio, their past works, and if their style matches with what you've envisioned for the wedding, then you've found the one.
So, what are the most popular styles nowadays? There's the traditional, of course, with a lot of posed photos with almost every guest. This is perfect for those couples who like to do the photo shooting in the good old-fashioned way. There's also the photojournalistic, which doesn't involve a lot of planning and focuses mainly on emotions and memorable moments. And let's not forget about the artistic/creative style, where guests pose in an unusual and mostly funny way, with an uncommon background and in extreme angles.
2. Always Ask a Lot of Questions about the Wedding Photography Package
It's really important to know what you're getting and what the wedding photography package includes. Take a good look at the prospectus you received and talk through all the things you are interested about with the photographer. Don't hesitate to ask, especially if you're unsure of something.
Usually, the prospectus should focus on the time frames, like how much you need to wait for the final, edited photos. As a really helpful ELLE article pointed out, a photographer will keep in touch with you and work on your wedding even a few weeks after the big event. You have to keep in mind that editing is a complicated and time-consuming thing, so expect to receive your photos after a couple of weeks or maybe a few months, but that depends a lot on the photographer.
3. Let the Photographer Clearly Know What You Expect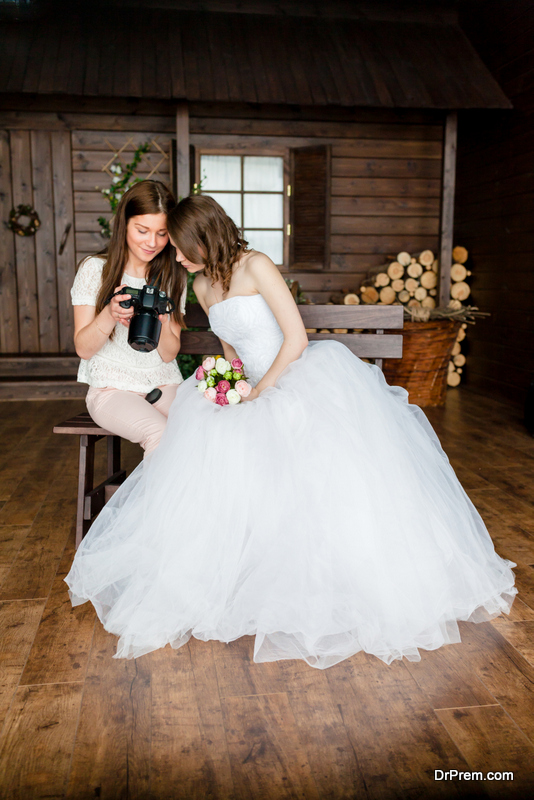 The whole photo shooting will be a lot easier for you and the photographer if you know exactly what you want. Don't be afraid to tell him or her what you have in mind. It's also a great idea to explain to your photographer which shots of theirs you really liked and how you'd like to recreate them at a different place.
Also, it's important to let the photographer know about all the special mini-events that will take place during the wedding. That way the professional photographer can get prepared and do a really great job that you'll be truly satisfied with.
4. Fill Your Wedding Photo Book With All the Unforgettable Moments
If you've followed all these tips, you'll easily find the right photographer who'll deliver the most amazing photos of the wedding. And if you truly want your photos to remind you of the most amazing day of your life, folks at PikPerfect team, who are eager to preserve your most cherished memories in a wedding album might come up with customized solutions for you.
Article Submitted By Community Writer