You've just got engaged – hurrah! – and you're now planning for the best day of your life. However, scrolling through the large number of wedding blogs, Pinterest boards and Instagram accounts out there can be overwhelming. Weddings are becoming ever more outrageous, with options such as skydiving and underwater nuptials in vogue, but these crazy ceremonies aren't for everyone. On the other hand, you want to make your big day special, a real once-in-a-lifetime occasion. What's the solution? A yacht wedding, of course.
Previously something only available to yacht owners, there are now a great number of luxury yachts to charter which cater to weddings. A wedding onboard a private boat is a great excuse to explore an exciting new destination – whether you crave the romantic sands of Bali or a lively Cuban celebration, there will always be a yacht that cruises to your preferred spot. It is also something neither you or your guests will ever forget.
There can be a lot to think about with a yacht wedding, so we have created this step-by-step guide of how to plan your upcoming nuptials to help. Let's get started!
Deciding on the destination for your dream yacht wedding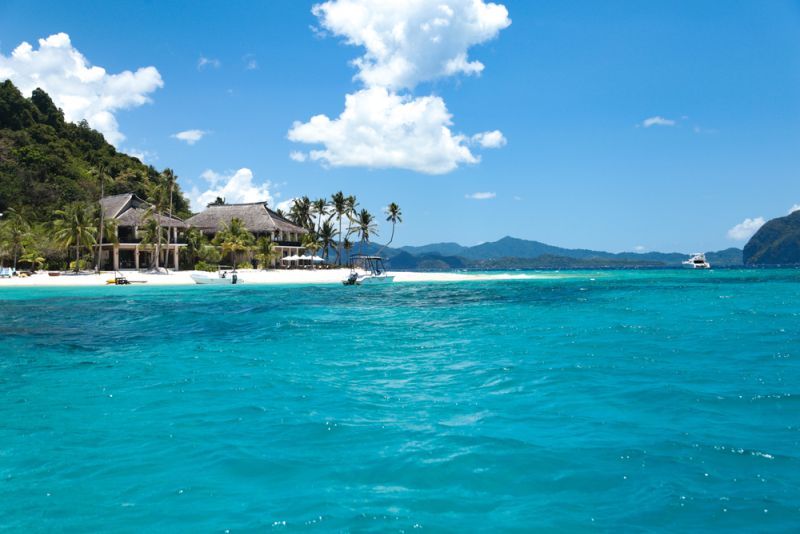 This really depends on your taste, but some parts of the world are so stunning that it would be a shame not to celebrate there. Croatia's breathtaking archipelagos make for an enchanting place to tie the knot, offering a chance to discover the area's history while hopping from island to island. In the Philippines, Pangulasian Island offers bright-white sands, turquoise waters, and more natural beauty than you'll ever get used to. Winning the accolade of the world's best island in 2017, guests will be more than happy to fly the extra miles for your yacht wedding to spend time in this heavenly spot.
Plan your wedding in palm-lined Fiji and incorporate exciting local traditions into your ceremony, perhaps even inviting a Fijian warrior guard to escort you down the aisle. Fiji calls itself the home of happiness, and you'll surely agree once you experience its relaxed atmosphere and paradisiacal aesthetic. Or, if you're a fan of the movies, head to the Greek island of Skopolos, filming location of Mamma Mia, and follow in the footsteps of the film's lovers with a charmingly authentic wedding – pre-ceremony donkey ride completely optional!
There are so many incredible places to hold your yacht wedding – this list barely even scratches the surface – but hopefully this should get some ideas flowing.
Choosing what kind of yacht you want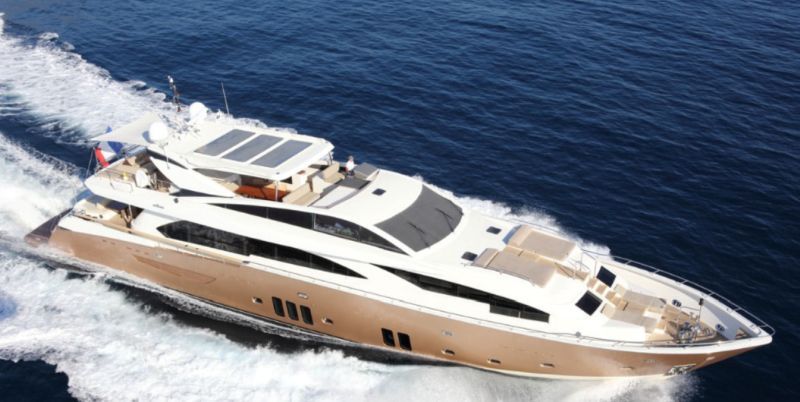 Now that you have your destination, it's time to pick your yacht. Once you have filtered down the boats available for charter in your chosen place, you should still have plenty of options. Think about the kind of aesthetic that you would like for your big day and use that to guide your decision – a sailing yacht may spell romance, but a motor will likely have more room for guests plus the potential addition of a hot tub or even heated swimming pool.
A yacht charter broker will be able to advise you on what you can and can't change in terms of decoration, but there will always be things you can't adjust. So, make sure you are in love with every important aspect of your chosen yacht, from the ceiling colour to the floors. Think about how many guests you want at your ceremony/reception – if you are planning on inviting everyone you know, you might find yourself moving into superyacht territory. If you want a large dance floor with DJ decks, make sure you find a vessel with the space and equipment to accommodate this wish. If you have a big bridal party, make sure there are enough staterooms for them to get ready in luxury – this shouldn't be a problem on most yachts.
Sorting out the legalities
Before your book anything, be sure to look into any legal complications that your yacht wedding might run into. There will always be a way to get around these issues in a way that suits you, but it's best to be prepared. Mostly, these will revolve around destination-specific marriage laws. For example, checking whether a marriage in your chosen place is seen as valid back at home, or learning about the legalities of marriage in the country where you plan to tie the knot. The Mamma Mia wedding discussed earlier would require you and your beloved to be in Greece at least one week before the ceremony in order to supply documentation. And as always with travelling to exotic destinations, check what kind of travel visas you'll need to cross the border.
Arranging the food and drink for your yacht wedding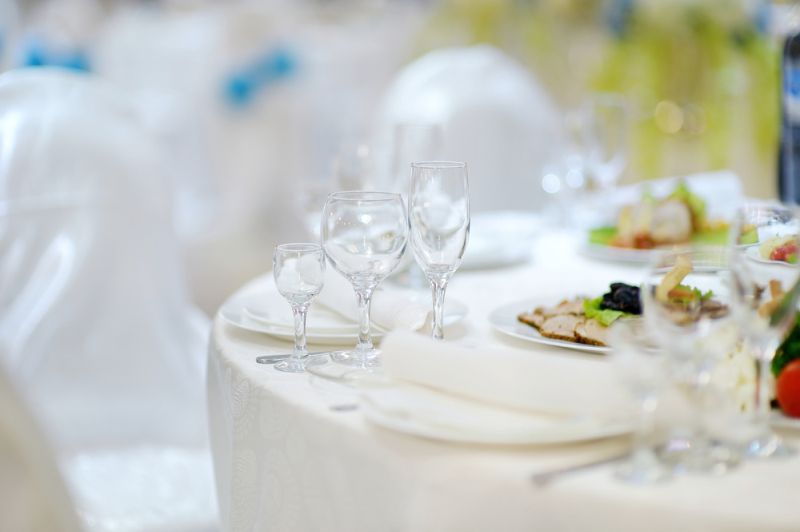 You likely have a very specific vision for the food you want to serve and your preferred champagne with which to toast the happy occasion. This will all be possible at your yacht wedding, but you just need to work out whether you can bring your own wine/catering onboard or whether you will need to work with the broker's preferred vendor list. If you do need to work with a specific vendor, research them to make sure you're happy with what they can offer. However, charter yacht clients generally only accept the best of the best, so you're likely in for a treat.
The really fun stuff: planning your look for the big day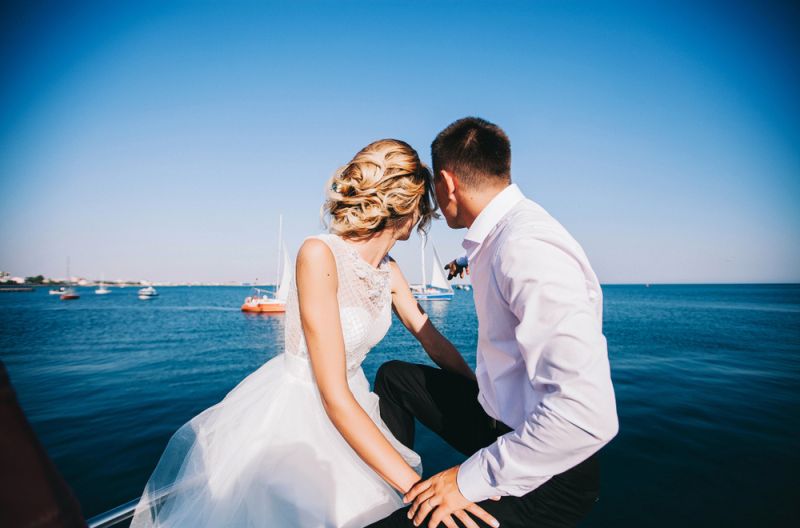 You've nearly planned everything and all that awaits is the all-important dress. A yacht wedding in no way restricts your choice – go full meringue or seductive temptress, you'll still look stunning. However, consider the climate that you'll be marrying in. Full sleeves may not work in 40°C/104°F heat, and similarly a delicate, lacy dress might not work for an open-air Alaskan wedding charter.
One thing that a yacht wedding will restrict is the shoes, as these luxury vessels typically have a delicate teak wood floor. But whilst the pointy bridal stilettos may need to go, it will certainly be worth it to celebrate the best day of your life in your dream destination, onboard a gorgeous yacht packed full with your friends and family. Plus, once the dancing begins, you'll be so glad for an excuse to ditch the heels.
Hopefully this guide has given you some pointers for your dream yacht wedding. Happy planning!
Article Submitted By Community Writer