Known to be one of the oldest forms of Indian Jewellery, Temple Jewellery has its own beauty. You cannot compare it to the modern day designs. Just as the name suggests, this type of jewellery was initially used in temples to dress up the Gods and Goddesses. Even professional dancers used to wear them during their performances. Over the years, many people have started considering it as fashion jewellery. It has made its place in the minds and hearts of people.
In comparison to any other regular jewellery, temple jewellery has its own charm and class. The traditional look of the designs and the richness of its looks all adds up to the beauty of every piece you wear. Its popularity is no longer restricted to just the temples, now there is a growing demand of such jewellery when people are looking for a traditional look. Indian Classical dancers wear them the most because of its cultural significance.
Temple Jewellery stands out in front of modern jewellery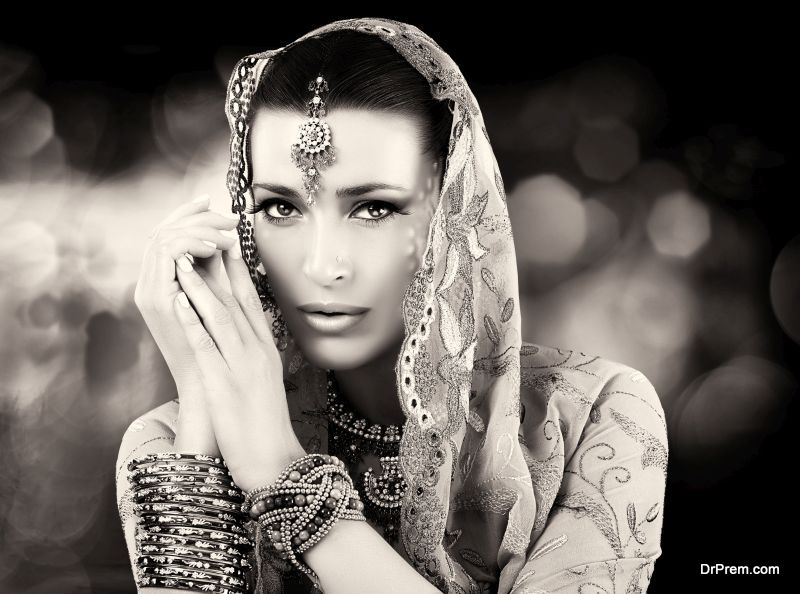 The design of this form of jewellery is what makes it so unique. If you take a close look at the design, it has motifs inspired from Gods and Goddesses. It is worn on various occasions like childbirth, marriages, dance performance etc. Goddess Lakshmi is one of the most popular motifs you will find in such jewellery. The artistic work in temple jewellery reflects the rich culture of South India. The integrities and detailing of the design makes it very attractive.
A form of jewellery that is strong rooted
If you look at traditional jewelries in India, Temple Jewellery is one of the strong rooted traditional jewellery. It has a strong historic past that goes all the way back when the Chola dynasty ruled South India during the 12th century. Every motif has its own significant. Elephants stand for strength while Goddess Lakshmi stands for wealth. Even today, authentic jewellery is available. However, they are very expensive and can create a huge dent in your pocket.
The modern touch of Temple Jewellery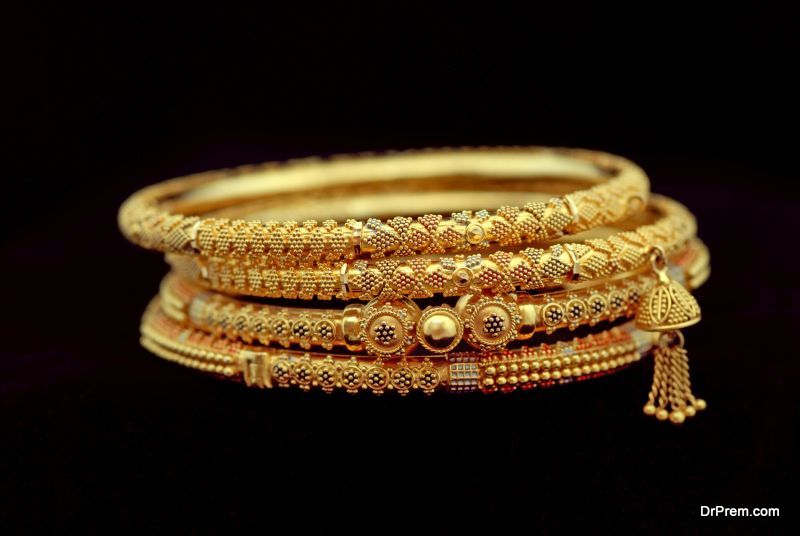 In the olden days, these jewelleries were made from pure gold; however, today you can also find them imitation jewellery. In the imitation from of temple jewellery of the modern times, you will find many changes. The cultural touch is slowly vanishing as modern motifs take over giving it a new identity. This one look enhances any attire and blends in well with western and Indian attire. . This is another reason why many women love wearing such forms of jewellery.
Different forms of Temple Jewellery
The jewellery that is found in temples is very different from what people wear. They are various categories of such jewellery. The ones that professional dancers wear are called as Dance Jewellery. There are special forms of jewellery that are worn by people for various occasions. From anklets to necklace sets and even hip chains, waste belts, nose rings and other such accessories. There is a wide selection and range to choose from. You will also find a difference between the jewellery found for bridal wear and casual wear.
A classic look that never goes out of style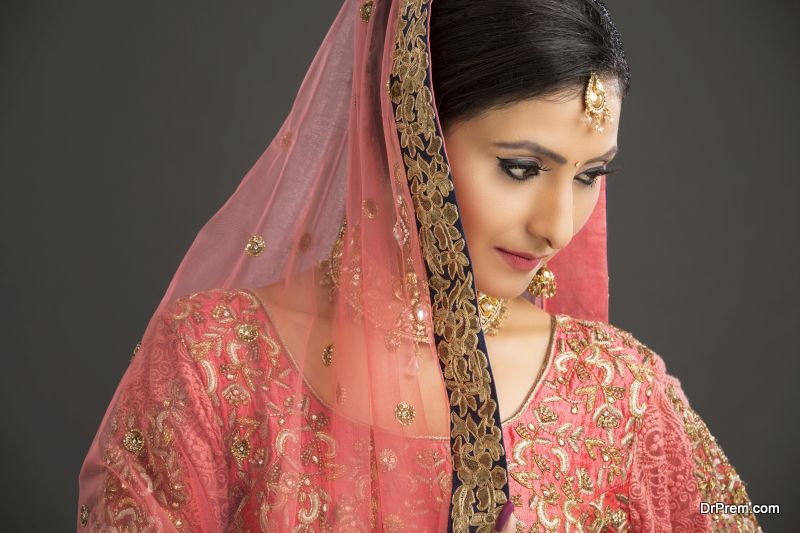 Temple Jewellery is one of the most classical looking jewellery. It never goes out of fashion. It has a style factor, which makes in unique. It is cultural and traditional heritage is what makes this type of jewellery different from the rest. From rubies to diamonds to just plain gold, each kind of jewellery has its own charm that adds to the overall beauty of a person's look, this is another reason why, even brides choose this form of jewellery when they want to get that rich traditional look.