We all look for design ideas for wedding ceremony aisles. The aisle markers add a serious style to your ceremony. There are different ways how you can add in aisle markers into your wedding. It doesn't matter where you're getting married, it's essential to think about the right type of décor to complement your ceremony aisle.
Uniqueness in patterns and fabric of the aisle runner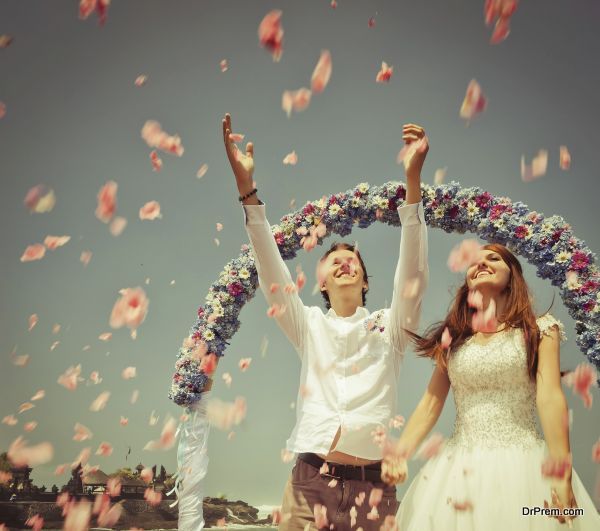 Rose petals scattered on pure white fabric looks fabulous but it is common. So you need to get creative with the choice of patterns and fabric. You can make use of unique carpets and rugs which will make the place look grand. You can give it a more personalised touch by having the wedding date embroidered on the fabric.
If you like natural elements, then include palm leaves and plenty of assorted varieties of fresh flowers. If you are getting married outside, then you can make use of natural elements of the aisle. For a beach ceremony, you border the runner with shells or if it is in the garden then you have plenty of scopes to include varieties of exotic flowers.
Experimenting with light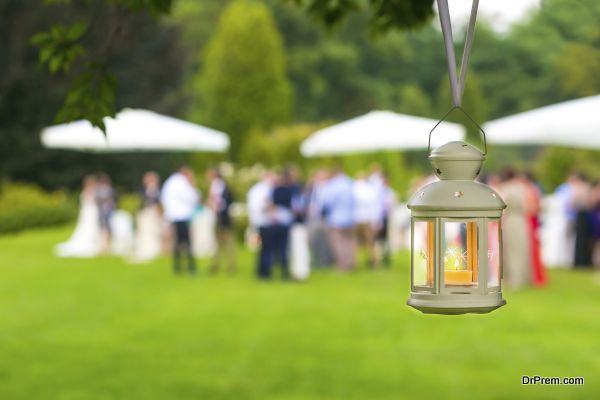 You can experiment with the lighting. Don't just use plain candles. Instead, you can cover them up with unique glass jars or mason jars. You can make use of candle stands or maybe even lanterns.
The lanterns can have delicate floral designs or you can have the name of the bride and groom or the wedding date printed on it. If you think that it is best to avoid flames as they can be dangerous and if you are willing to shell out a little extra, then go in for LED lights which will make the aisle look modern and bright. You can make use of mock chandeliers.
Avoid mishaps with the runner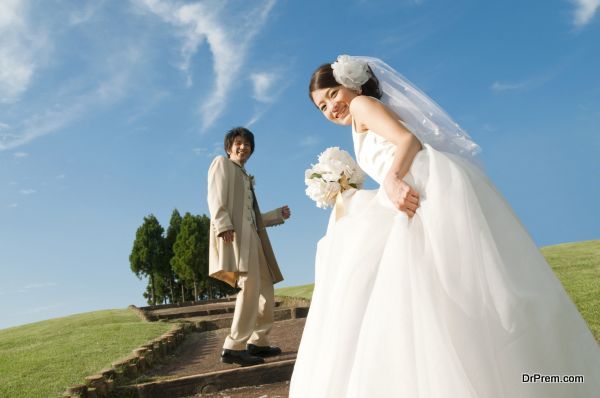 If the wedding is outdoors, then plenty of unwanted things can happen with the aisle runner. As a rule, make sure that you unroll the runner in advance and do not allow the guests to walk on it. Also, make sure that the runner does not get disturbed by the wind. For this, it is best that you make use of a good fabric and you nail the runner in place. One more things that you can do is block the entrance so that no one walks on the aisle.
Decorate the entrance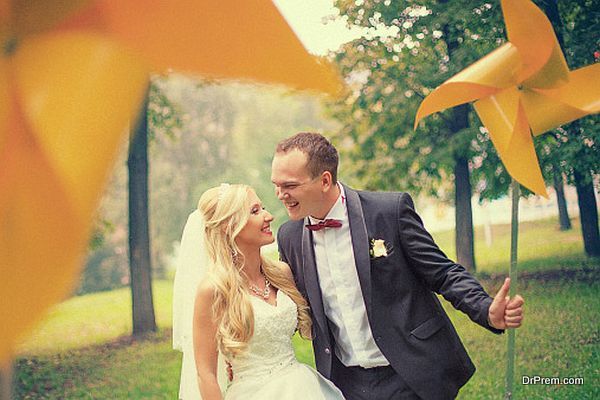 Talking about the entrance to the aisle remember that you should also decorate the entrance. You can just place a simple cute ribbon with a heart-shaped card that has the name of the bride and the groom. Better still you can write a message on the card for example" From now we shall always walk together".
Let the aisle chairs and the aisle boundary look pretty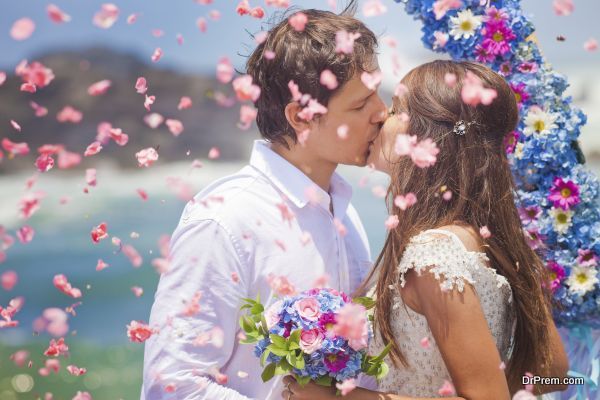 The aisle chairs also need to look pretty. If you are tight on a budget keep it simple by just having a few ribbons. If you can spend more; you can have a bunch of roses tied with the help of satin ribbon. You can also make use of a combination of different fabrics and flowers.  Light it up with fairy lamps. This arrangement truly looks pretty. You can have small children standing close to the aisle chairs with flower petals in their hands which they can shower on the bride as she walks on the aisle. Better still they can hand over the flowers to the bride which she can collect and have her bouquet of flowers in a unique way. Some people also make use of balloons and at times even colourful pompom sticks for decoration.
The decoration of the aisle depends on your budget and creative thinking. Try to keep it simple and unique something that others would like to imitate in their wedding.