A wedding is a special and unique occasion to celebrate the love between two people. Thoughtfully planned by the happy couple, it further reflects their tastes and the things that they like. Because of this, no two weddings are exactly alike. Some weddings take place in the spring, some in the fall. Some are indoors, and others are outdoors. One possibility is to have an outdoor winter wedding. This can look beautiful, but there are also some things to keep in mind if someone is planning an outdoor winter wedding.
Embrace Winter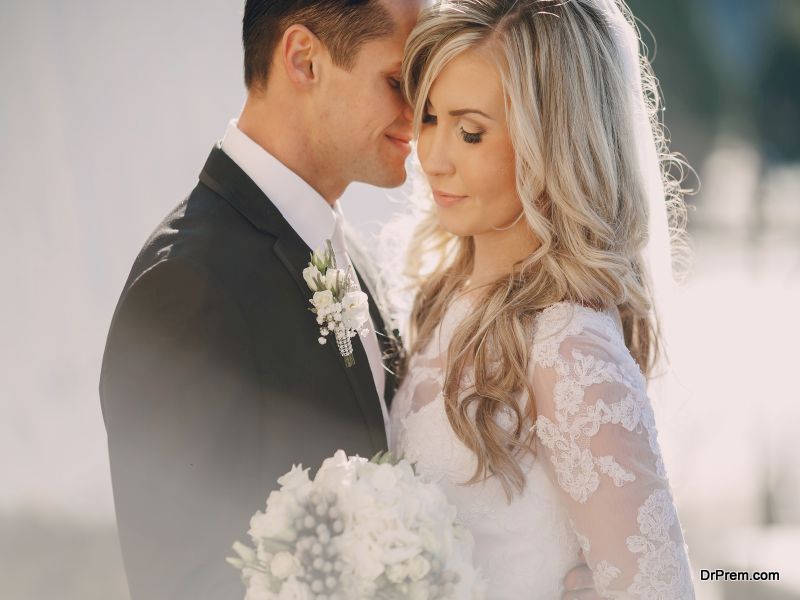 Winter can be gorgeous, depending on the month that the wedding is being held. A successful winter wedding will embrace the season and run with it. Basically, this means that the wedding planner can take advantage of their ability to use glittery snowflakes, snow-covered trees, Christmas cookies, hot chocolate, and hot cider. Using winter as part of the decorating and catering scheme can be an excellent way to keep down the costs of the wedding, while also taking advantage of the beautiful season.
Keep it Warm
When a wedding is outdoors during the winter months, it is important that guests are aware of this. This allows them to dress accordingly, and to enjoy the ceremony in comfort. If the reception is inside, there should be a coat check to give guests a place to store their jackets and boots. Bridesmaids and groomsmen should also be given the appropriate garments so that they are able to stay warm throughout the entire ceremony. Some experts in wedding planning say that every outdoor winter wedding will require at least some heaters, since everyone has a unique tolerance for cold. It can also be a good idea to provide blankets and hot drinks for guests during the ceremony. Another often forgotten part of planning an outdoor event in any season is renting restrooms for outdoor events. These should be insulated and hygienic. During a winter outdoor wedding, it is even more important to give guests a place to go that is close to the main event, and stay warm.
Have a Backup Plan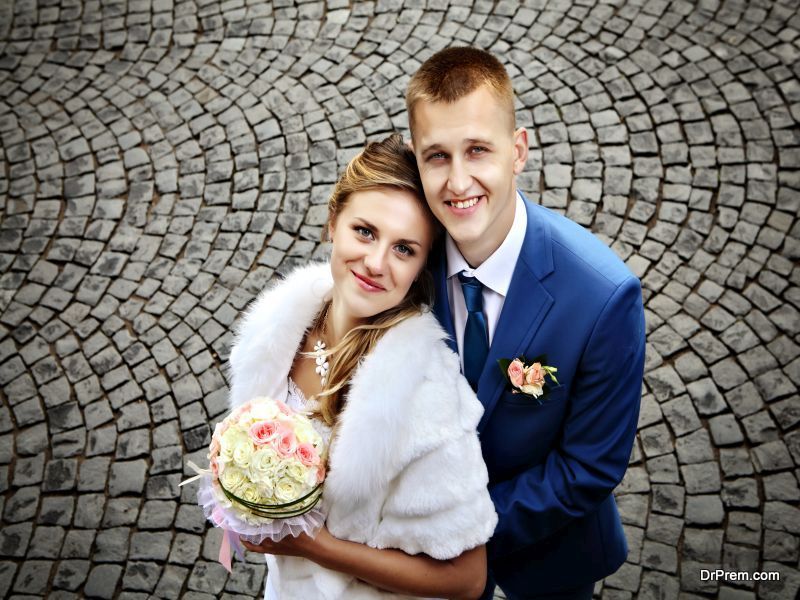 Sometimes, the unexpected happens. There could be a blizzard or another unexpected incident involving the weather. Since these things cannot always be avoided, to have a successful winter wedding, it is important to have a backup plan. This can take the form of wedding insurance, and involves working with the vendors to make sure that a change in day can be accommodated with minimal hassle. This is just one of the things that needs to be considered when having an outdoor winter wedding.
Health Concerns
It is also very important that the guests and the bridal party are taken care of. This can take the form of having tissues easily accessible, having chap stick, moisturizers, and other lotions available, and by being considerate of the health needs of everyone at the wedding. By keeping everyone warm, having a backup plan, using winter as a theme, and being conscious of the potential health concerns that could come from an outdoor winter wedding, the ceremony can be beautiful and magical, like the season it is taking place during.
Article Submitted By Community Writer