Wedding is a beautiful occasion especially for the bride and the groom. The bride wants to look her best on her special day and the wedding gown is the most important requisite to accomplish this goal. We often daydream about the perfect wedding gown and a picture automatically paints in our minds. Today we will discuss about three celeb brides-to-be and the wedding gowns that might look perfect on them. New York bridal week just got over and we have chosen the best three for our favorite celebrities namely Jennifer Aniston, Angelina Jolie and Miley Cyrus.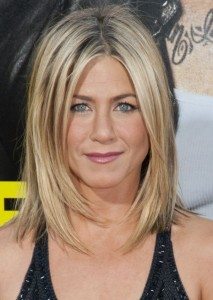 Let us begin with the 'Friends' star Jennifer Aniston who has won many hearts with her acting talent and is immensely beautiful as well. Justin Theroux is her fiancé and they are to tie the knot soon enough. There are many thoughts that come to mind when you dream about the wedding gown for Jennifer but the topmost on the list is The Carolina Herrera gown which has delicate floral embroidery on it. Jennifer will probably get her gown done by one of her two favorites who are Valentino and Dior but it is a thought the she might like to think out of the box.
Angelina Jolie is our next celebrity in the line who is about to get married to her log time beau Brad Pitt. When you think of Jolie then you picture a variety of different wedding outfits for her as she likes to experiment. The latest collection by Vera Wang had something that will look perfect on this stunning bride-to-be. There are many simple gowns in the collection that would complement her slim figure perfectly and also grant her that gothic look. Now is the time to move on to the third and the last celebrity on the list; Miley Cyrus.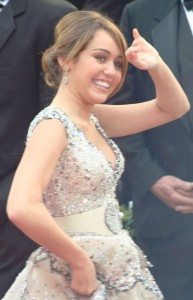 Miley Cyrus is blessed with really great pair of legs and she knows how to flaunt them as well. Therefore we thought that a short dress would be perfect as her wedding attire. We sure found a high-low wedding dress for Miley which would look great on her along with a pair of high heels. All these three celeb brides-to-be have their strong points and preferences and that is why we chose wedding gowns that would look great as per their personality. All the choices mentioned above are definitely not final and for the final choice you would have to wait till the wedding day!