Do you know how much fun it is to get married in your own backyard? If you know, certainly you aren't alone as there are millions of people today who look into the probability of using their homes as the perfect wedding venue. In fact, as there is nothing to worry about the venue, planning the eventual backyard wedding can offer you the day of your life. The venue would be available for you anytime and you would also be familiar with its layout. Given are some most important tips for a backyard wedding that can make your wedding a perfect one.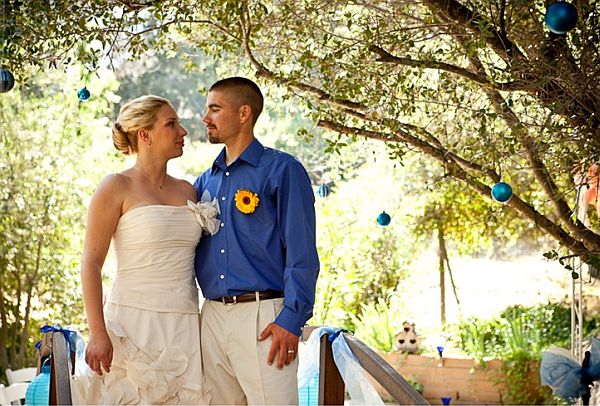 1. Size of your house

You must remember that more than knowing how big the wedding is. It's important to make it successful and it won't be successful at all if you invite too many people. Thus, you need to evaluate the capacity of your house and yard and invite the guests accordingly. Restrict the guest list and ensure that it includes any staff you hire.
2. Theme it up
It's important that you keep a theme for a backyard wedding as it could be used to dictate all types of elements. For instance, a theme can be used for selecting the decorations, color scheme and even the food. However, bear in mind that it's a wedding and avoid anything cheap. Try being creative and use your imagination properly to make a perfect day for you and your guests.
3. Measure your yard
It's mandatory to hire a tent or canopy for your backyard if the weather is not up to your expectation. Before selecting a tent, always remember to measure your yard and then select the size of the tent accordingly. If not so, you might face a huge problem when the tent arrives on your wedding day.
4. Budget for everything
You all know that elements like outfits, catering, decorations, etc., form important parts of a wedding budget but several people forget the most important thing to budget for and that's the garden and house. You must ensure that your house and garden are in perfect condition as there is a possibility of dirt, crack and absent grass seed. So, ensure that you have a proper budget for everything.
5. Make priorities
When planning a wedding, it's natural that you easily forget certain things. So, ensure that you prioritize the tasks that you want to finish beforehand. For instance, make sure that the lighting, decoration and music is taken care of and you can also hand over certain tasks such as sorting out parking, sending out invitations and relaying the lawn to someone.
6. Create good ambiance
A backyard wedding can be beautiful and bring tear to the eye but if the atmosphere is not appealing, you might find the guests leaving early. Create ambiance with good music from a band or your perfect playlist, arrange plenty of seats and plenty of lighting that lifts up the mood. You can also use solar lanterns for lighting up the walkways.
7. Use colors
There is nothing better than looking out over your backyard wedding venue and seeing the beautifully colored flowers and shrubs blooming. Thus, it's important that you select natural colors and plant natural color providers well in advance so that they come out good on your wedding day and give you with a lasting reminder.
8. Buy within budget
It's better to budget in advance and don't invest in anything till you know how much you need to spend. You can also rent things instead of buying as you can save money on them. Chairs, tables, tents and lighting can be hired effectively without having to spend much money on buying.
9. Control the temperature
Controlling the temperature of your wedding might be out of your control, but it's quite necessary if you want all your guests to be comfortable. For regulating the temperature all day and night, you can even hire misting technology and this would be certainly worth considering.
10. Hire photographer
As you need to capture the big day, it's important to hire photographer and more importantly you must hire a professional as you don't want the snaps to be of poor quality as they would be cherished lifelong. However, you can also have other options such as disposable cameras so that your guests could also contribute to your memories.