These days there is no shortage of places where you can find your ideal engagement ring. Before you even start to look, it's a good idea to arm yourself with knowledge and have an idea of what you're looking for. Do you know the 4 Cs of diamonds? What type of metal do you want the band to be? Carat size? There's a lot to consider. There are more styles and types of rings to choose from beyond the basics than ever before. Unconventional or non-traditional engagement rings are having a moment right now, so let's go ahead and look at some different types of rings that people choose.
1. Semi-Precious Stones
Many people aren't looking for a traditional diamond ring for their engagement. Maybe they want something more sentimental like their birthstone. Perhaps they're looking for a little bit more color on that ring finger. Engagement rings with center stones like Amethyst, Garnet, and Moonstone have gained serious popularity over the last few years. If you want to add more bling to the engagement ring with a semi-precious center stone, you can always flank the main stone with diamonds or pearls. The options are virtually limitless. Another benefit of semi-precious stones is their affordability, so if your partner is working with a tighter budget, these are a great and affordable option.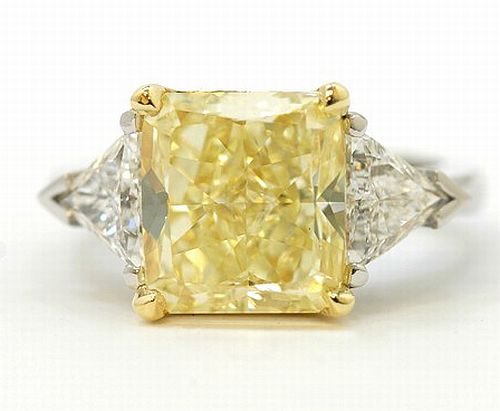 2. Not Your Mother's Pearls
Speaking of pearls, these beautiful orbs from the sea are another popular option for engagement. Pearls are a symbol of perfection and incorruptibility. Can you think of two words that align with wanting to spend the rest of your life with someone any better? We can't either! Pearl engagement rings are an excellent choice for those who love the vintage or classic chic look. Pearls do require a little bit more tender loving care than a diamond or other stones, though, so make sure you consider the recipient's lifestyle and habits when thinking of pearls as an engagement ring option.
3. Lab-Grown Diamonds
Lab-grown diamonds are one of the most popular "unconventional" engagement ring options to the point they may not even be considered non-traditional anymore. We're all aware of the ethics surrounding the diamond industry, so many brides and grooms make the ethical decision to go with lab-grown as opposed to earth-mined when diamond shopping. Lab-grown diamonds are so much like their mined counterparts that it takes a specific machine for gemologists and jewelers to distinguish between the two. Additionally, they are more affordable than mined diamonds. That's a win/win if you ask us!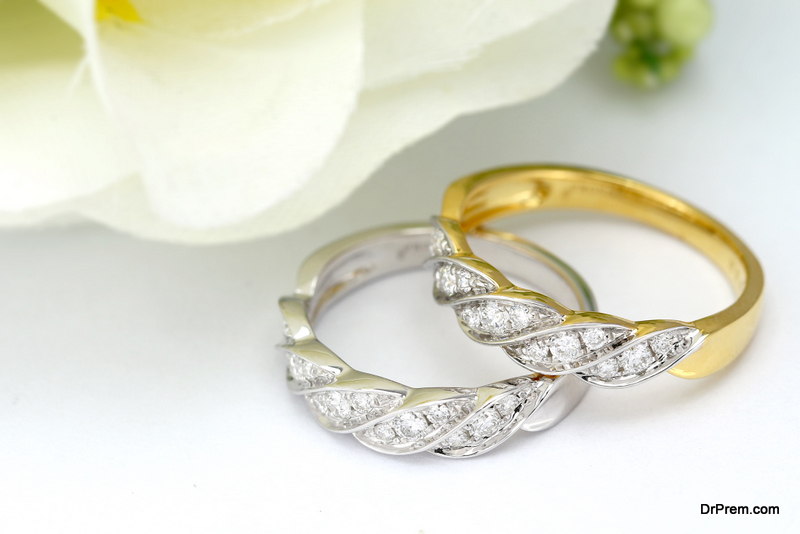 4. Moissanite
Moissanite is another unconventional engagement stone that looks like a natural diamond. However, they are not the same as lab-grown diamonds, but they are considerably more affordable than them. So, if you're shopping for a ring that you want to be several carats but it's not in your budget, moissanite is an excellent alternative. Moissanite does come in several different grades, the same as a genuine diamond or lab-grown would, so you have a variety to choose from. They are brilliant and beautiful stones that look very much like "the real thing," and for that reason, many women don them as engagement rings.
5. Morganite
Does your fiancé love the color pink? Morganite can be a beautiful choice for an engagement ring stone. The colors range but most popular are the peach or pink variety. These beautiful stones have bright and fiery sparkles like a diamond or moissanite. Morganite also looks incredible with a rose gold setting and band. If your partner is very feminine, this is an excellent stone to go with. And, again, if you're constrained by a smaller budget than you'd like to be, this unconventional stone will wow her without breaking the bank.
Getting engaged is one of the most exciting days of your life, and the ring is a symbol of your love and commitment. You're going to wear this ring every day for the rest of your life and marriage, so it must be the ring of your dreams. Just as every human being is different, our tastes in our engagement rings are going to be unique, so it's great to have so many options at hand. If you decide to go unconventional with your ring, welcome to the growing club of others who are too. Happy shopping and congratulations!