Weddings are special for everyone and all of you want the picture perfect wedding. What better such option than a destination wedding! However the destination weddings come with a pocket pinch and may not be feasible. This is why in this article we bring you some Hawaiian themed wedding ideas so that your dream can be realized in terms of a special wedding. These are the best of Hawaiian themed wedding decoration 2018 that you will come across. So read on and imagine the options picturing yourself.
Some of the Hawaiian themed wedding ideas 
1.     Decorate with white flowers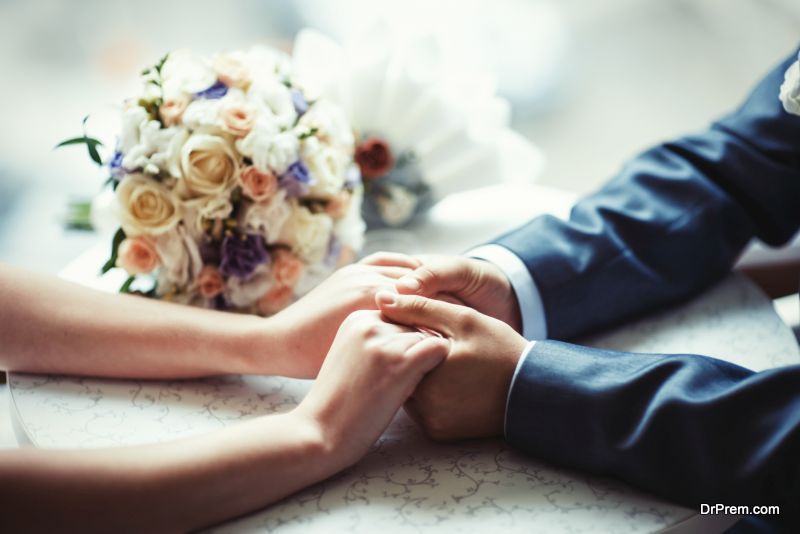 White flowers are such an important part of tropical accessories, that to have a Hawaiian themed wedding decoration 2018 you must be ready to use them a lot. Have the white flowers in all your decorations. Use them particularly in the aisle and get the perfect Hawaiian feeling.
2.     The Tiki-themed bar
Among the Hawaiian centerpiece ideas you must include this for the theme wedding vibe. An island getaway means that fruity drinks on the beach is featuring highly in your to do list. While we cannot get the beach to your wedding venue, we definitely can add dimensions to the theme by providing fruity drinks. To add up to the beach quotient you can also introduce shot glasses. Have some planned decorations in the bar area and let the guests forget for once that they are not in Hawaii.
3.     Have a floral wedding cake
This is quite the norm back in Hawaii. Try having this kind of a floral cake with some tropical flavors like pistachio. Apart from soothing your guest's taste buds it would also add to their ambience. Decorate the cake with flowers too on the top and complement your theme with a wedding cake which too is theme based.
4.     Fancy cocktails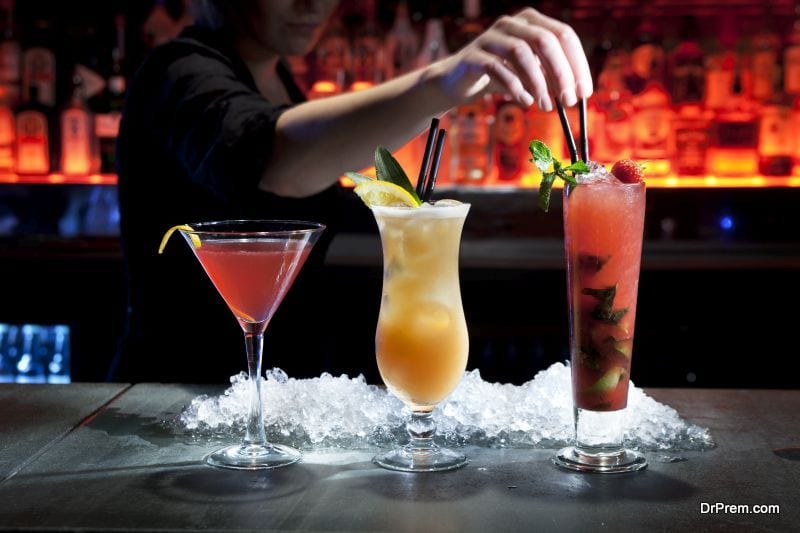 Who doesn't know that tropical vacations are characterized by sipping fancy cocktails on the beach?  If you know so already, why waste time in implementing the idea. All you need for this purpose is some handy decorative items. You can use colorful flowers or the bamboo-esque straws which are so very relatable with Hawaiian beverages. Follow this and enhance the cocktail hour of your party which too would be imbibed in the theme.
5.     Hawaiian centerpiece ideas
Get your wedding a nice fancy centerpiece. This idea can never go wrong as it would be
show stealer in your theme wedding. Theme weddings are all about such fancy furniture which helps you bring out the best of the determined theme. Decorate this centerpiece with the best of your decorative items and flowers. If this doesn't get your theme wedding straight, we don't know what will.
6.     Dress up the guests
It's a theme wedding that they came to attend and so surely they wouldn't mind getting dressed for the occasion. You can ask them to ascribe to a certain dresscode or provide it yourself. Another bright idea for your retro Hawaiian themed wedding décor is to have a few kids dressed up in cute hula outfits. They can be the ones to greet your guests equipped with some armfuls of silk and shell leis. Few Hawaiian themed wedding ideas can brighten up your special day as nicely as this.
7.     Music and dance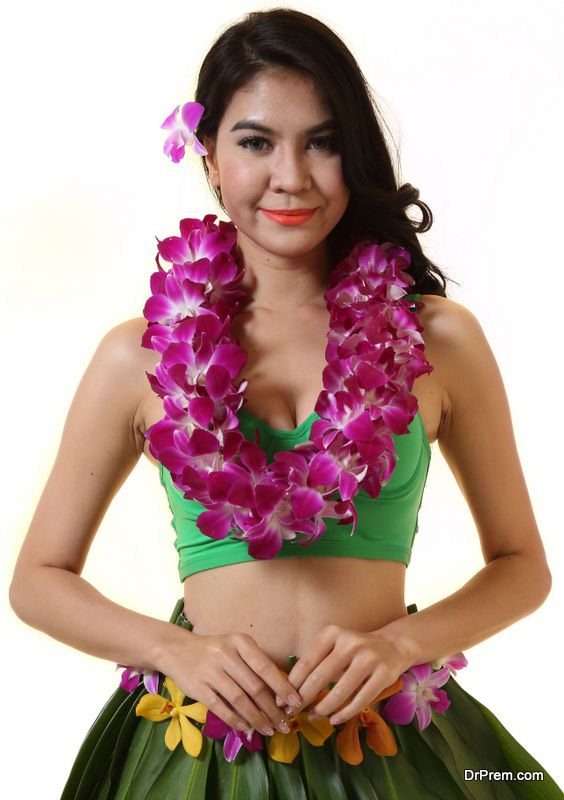 You may not be able to go to Hawaii but you can let Hawaii come to you in the form of authentic music and dance. All our Hawaiian themed wedding ideas are incomplete if you pay no attention to this little detail.
The process is simple enough to adopt. You just need to hire a live Hawaiian band that would be performing the best of their numbers to enchant your guests. What better ambience could they hope for than holding their favorite beverage in Hawaiian style glasses and listening to Hawaiian music! You can even add to this a troupe of hula or fire dancers. To top it off if you can manage to hire a professional hula instructor giving some basic dancing tips , you have a real party at hand.
8.     Fun activities
A wedding without the fun buts will be considered a boring wedding no matter the theme. So you can introduce some fun activities keeping your theme in mind. You can serve some funny Hawaiian facts written on cards to your guests. Better still you can get their names translated in Hawaiian words and have them spell it out. Not only will this ensure a laugh riot, but it will also be a good starter for conversation between your guests. Congratulations! Your party is now alive. 
Final words
We hope you liked the modern and retro Hawaiian themed wedding décor that we put on display. If fairytale weddings are your thing, do try these out and we can assure you of a ceremony to remember for years to come. So make your special day worth remembering adopting these amazing ideas.