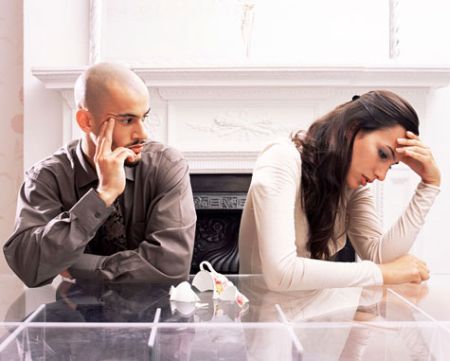 Does your spouse's picking this nose or crack knuckles publicly to make you embarrassed in the process? But the ridiculous part of it is that you fail to understand that why he could he remain oblivious to it! We are definite that every time you have tried to mend it you have proved yourself highly unsuccessful. To tell you the truth, many wives remain perennially pissed off with their spouse's bad habits. But unfortunately, they remain clueless about how to make their husbands get rid of these. We have great solutions with us that will help you mend your husband's annoying habits. Have a look.
Smoking in public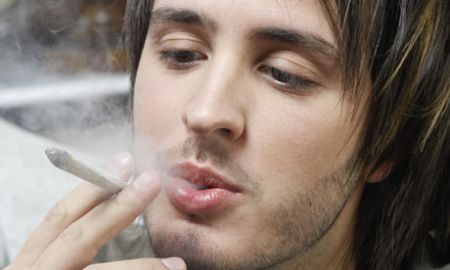 Smoking is perhaps more of an addition than bad habit. But smoking in public is definitely a bad habit. Today, with the rising health consciousness of the present generation smoking is literally banned in public place. But your husband will always remain sterile to all these and keep on fagging in public. You can mend this! Instead of quarreling and coaxing him for this, be polite and let him realize the harm of passive smoking. Never lose your patience and keep on talking to him on this. We guess he is a knowledgeable gentleman. So, he will get rid of this habit.
Turning wild after drinking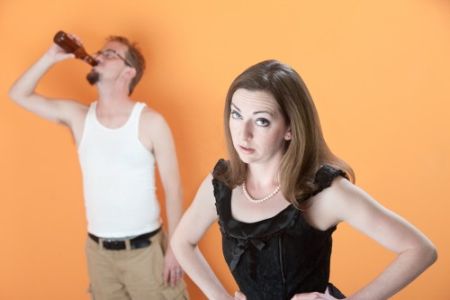 Drinking is also a common habit in men. But it can become a menace if the man turns wild after boozing. Not only will it make you embarrassed in public, but it can ruin your family life as well. You have a great role to play in checking this bad habit of your husband. Forget turning nasty with him during the time he is in his peak. Choose a time when he is not drunk. Talk to him and tell him how wild he turns when he is intoxicated. If possible make a video recording and show him his wild side. We are sure his conscience will give him a blow and he will change.
Spending money like anything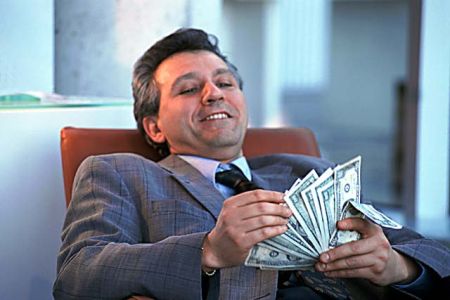 In case if your husband is a spend thrift, your life will become too challenging in trying to accumulate your hard earned money and increase your bank balance. But your husband will never realize that it is extremely important to build some cash for emergencies! The trick you can play here is to become the money manager. Avail of some policies and schemes in bank or other financial institutions that demand a particular sum to be invested in every regular interval. Ask your husband to fill all those financial commitments first and then spend the rest of the money. Believe us, you will accumulate money.
Lying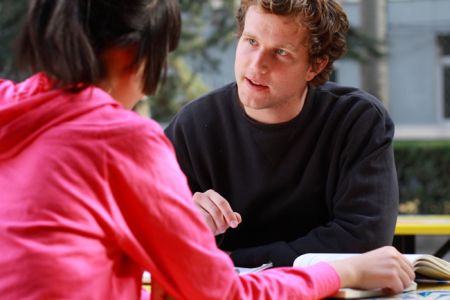 We bet you cannot find a single person on earth who does not lie! But lying definitely becomes annoying if it gets too frequent. Your husband might do just the same and tell a lie without any grave purpose. It is actually his bad habit. But there are certainly some underlying causes behind it. Either he remains perennially afraid of you or suffers from some kind of inferiority complexes. Talk to him on this and assure him that telling truth instead of lie will never bring a massive whirlpool in your and his life. But it will definitely change your marital tie for the better.
Overeating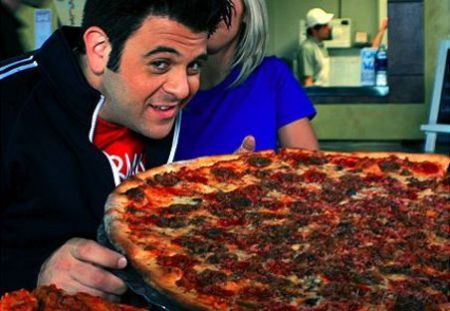 You cannot help it much if your husband is a foodie. He will keep on gorging whatever he finds tasty and interesting to look at. One thing that you can do about this is that raise his consciousness about the ill effects of overeating and how his health can suffer for this. The next thing you should do is to ensure that he eats as much home cooked food as possible. Give him home cooked lunch for office and reduce your eating outs. That way, even if he overeats, the risk factors associated with it will be lesser in comparison.
Nail biting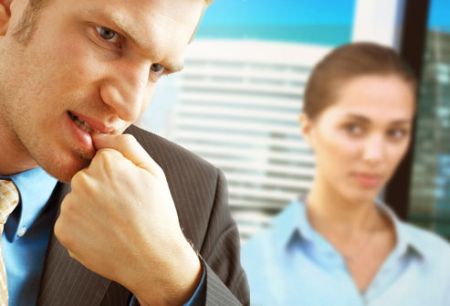 This is an extremely bad habit, which even the celebrity men have. So, your husband is definitely not an exception. But you can change this. Initially talk to him and let him know how awful this habit is. In case if he continues to do the same, get hold of a colorless nail enamel sold in the market, made specially to quit nail biting and coat his nails with it. Believe us, it tastes awful and your husband will never put his fingers on his mouth with the nail enamel on!
Picking nose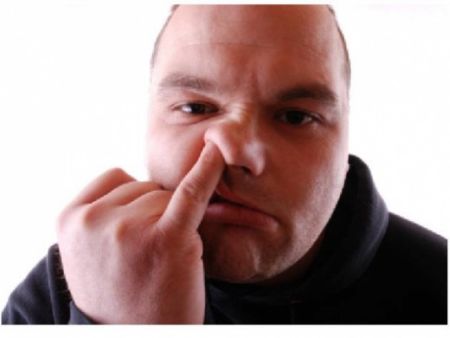 Picking nose is a really nasty bad habit. While your husband might enjoy digging out treasure from inside his nostrils, the very sight can make you vomit! Warn him to check this bad habit immediately. Whenever you find him doing so, hand over a handkerchief. Actually, people sometimes pick nose quiet unintentionally, driven by habit. So, handing over the hanky just at the time will make him conscious and check his bad habit.
Using filthy languages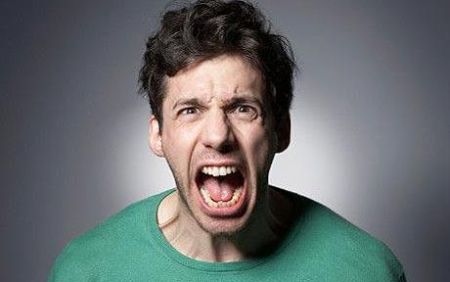 Some men have a very bad habit to use slang languages every now and then. Whether it is a casual talk or a heated discussion or in situations of anger, slang seems the characteristic quality of the way they speak. Talk to him on this and tell him how embarrassing things get when he uses filthy languages. Stop him every time he does the same. With regular practice he will get over his habit.
Being disorganized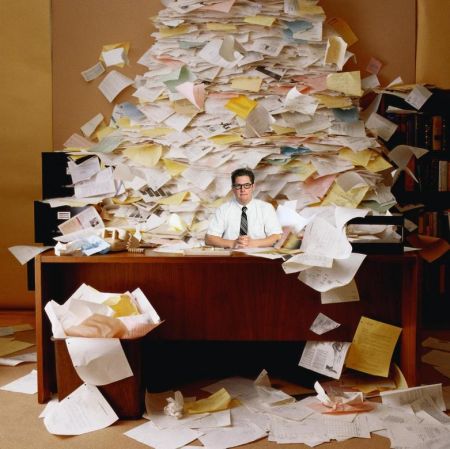 Most men are not as organized as women. But some men might be too disorganized for words. Your husband might belong to this clan and make your home as well as his work place look like a hell. The golden tip for this is not to clear the clutter for him. He will never realize the ill effects of being disorganized if you do so. Let him organize his pile on his own. Let him realize how damaging it is to lose something for being disorganized. His bad habit will change automatically.
Knuckle cracking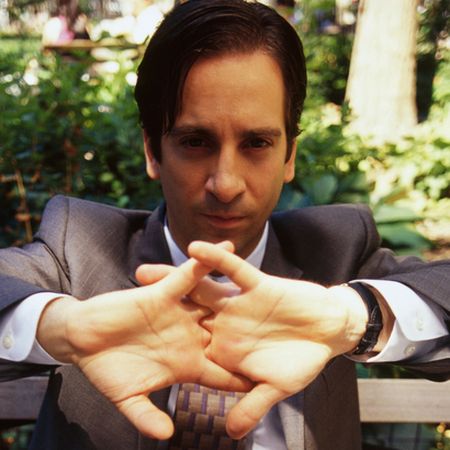 This bad habit is widespread. But it is a bane for the civilized society. In case if your husband keeps on cracking his knuckle in public, it might embarrass you to the hilt. The only way you can mend this is to stop him whenever he is up to knuckle cracking. Since this is your spouse's habitual action, so it will take time to get mended completely. But hold your patience and things will change for sure.