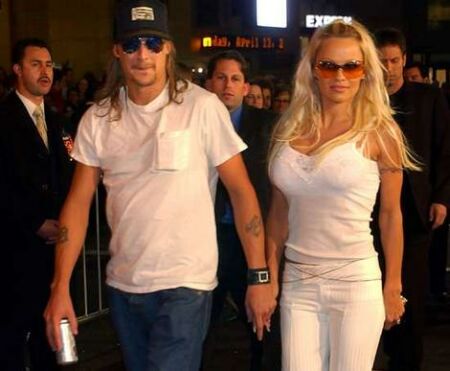 Hollywood sexy woman and the 'Baywatch' babes Pamela Anderson is all set to settle down with rocker Kid rock.
The gorgeous couple is now enjoying a romantic vacation in St. Tropez, France and if the media buzz is true, they will be walking down the isle on July 29.
Pamela herself has reportedly said on her online diary: 'It's been a whirlwind … spontaneous but well thought through.'

The hottie actress further said: 'Yes, I'm finally getting remarried … I'm in love. I'm happy.'
Well people, this certainly is one of the most glamorous years of 'Celebrity Weddings'. Watch out for the wedding stills.
Via: FORBES