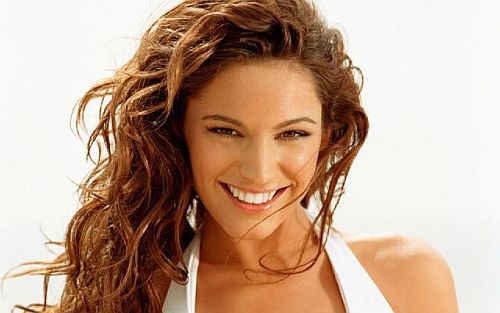 A fairy-tale wedding takes place not only with a beautiful bride but also with the beautiful guests who come to the wedding. The wedding guests include the bride and grooms family members as well as their friends and neighbors, and all of their collective blessings makes this "the day" for the bride and the groom so special. And hence it is their duty to look good and feel good while being with the couple and also while blessing them and to make them proud. The guests must always remember that the couple should not resent inviting them and should not anyhow be embarrassed of introducing them to the other guests. Moreover, they should avoid being the talking point as "the day" belongs only to the couple and they should not try to steal it from them by trying out some bizarre head-turning hairstyle. So here I present to the guests with some of the amazing tips for the special occasion of which they are going to be a part of. So go ahead people and turn yourself stunningly beautiful!
Romantic curls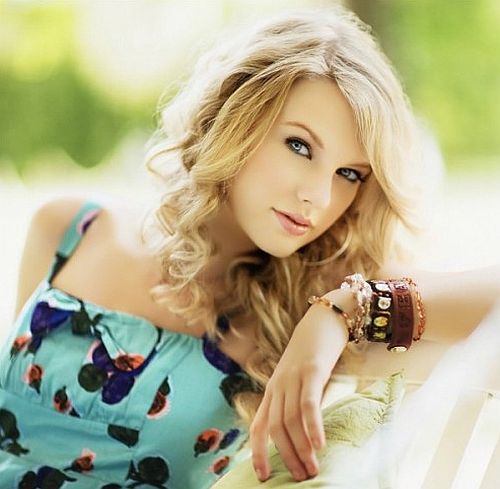 Romantic curls are a classic hairstyle option for those who believe that minimalism is the key irrespective of their age. This hairstyle is classic as well as a chic option for those do not like to sit before their stylist for hours waiting to see how their fancy hairstyle turns out to be It is hassle free and yet it gives a oh-so-stunning effect. It is a perfect option for the couple's friends as it is for the little girls who dress as bridesmaids. Little girls can magnify the effect of this hairstyle by wearing shimmering tiara or flower hair accessories. While Grown-ups can compliment this hairstyle with a beautiful dress having a plunging neckline. Just in case a more than little bit of cleavage pops up and makes you feel uncomfortable, see how your tresses save your the day.The beautiful tresses can be put on the two sides of the shoulder and also can be kept behind the .Simply gorgeous! Low curls give a soft look, perfect against your wedding dress! If you have got the hair length, make the most of it! Sweet,cute and innocent over which men can not stop drooling over and girls can not stop talking about.Highlighted wisps of hair playing peek-a-boo within your locks can also be an experiment worth trying and is a great sight for sore in otherwise pristine white weddings. But try to avoid shocking or neon colors even if it is a theme wedding. Romantic curls would look lovely for a wedding at home or abroad! The loose waves give a feminine look!Though as mentioned above this hairstyle can be hassle free but getting that perfect blow dried romantic curls can become a hefty task. So I would like all the ladies to talk to their stylists and learn how to get those perfect romantic curls. once you are done with this then there is no stopping.
Long straight relaxed hairstyles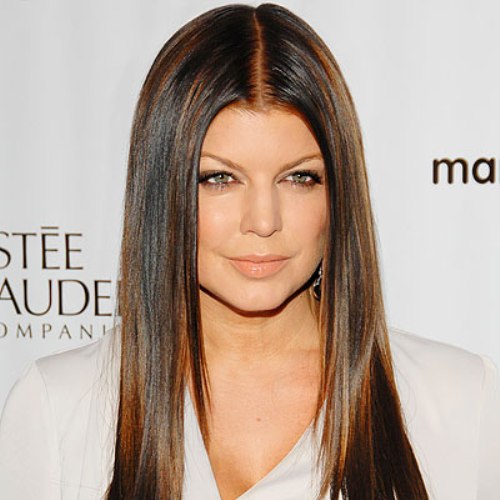 This long and shiny hairstyle is a very good option for the female guests having a heart-shaped faced. It is slick and shiny yet it can have a gorgeous effect. But it can be bad option on a bad hair day,when your hair is not willing to bow down to your terms and conditions. But there are certain tricks of getting this hairstyle right,and it is thoroughly recommended that women learn these tricks before setting their sights on this hairstyle. Get you hair sectioned from the middle part and then dry them up. When you are done with drying them up, then apply some styling lotion. The hair is then straightened with a flat iron and at last a hair oil is applied for added shine and smoothness. highlights can serve as a great add on. But a proper shade of color is recommended which is acceptable to the eyes. Try avoiding colors with a varying difference . Prefer a matte look than making a loud statement. This style can look stunning if complimented with a layered haircut or a straight even haircut. Take clue from the likes of Fergie and Jennifer Aniston who like to keep it simple on styling yet appear uber-cool with the beautiful locks cascading their faces. Smoky eyes and a neutral mouth can compliment this look further.
Short elegant hairstyle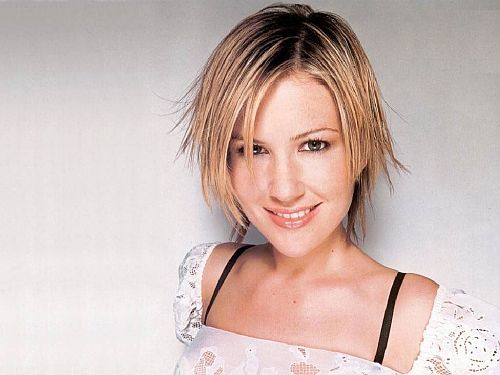 Those having short hair need not be worried,for short hair can also stylized in a number of ways. So those who have thought of getting rid of their long locks just to be a part of their friends wedding or those who have done it for a change need not be worried. A short crop of hair if stylized properly can give looks ranging from being girly to being oh-so-hot and flirtatious. If done properly a short hairstyle never fails to accentuate the plus points of ones face. Like a person with a high cheekbone or a person with beautifully arched eyebrows or a person with a long neck should definitely be game for getting a short chic and stylized hair. Girls can also play with asymmetrical bangs on their forehead. Highlights are always welcomed but with a color alert.
Playful wisps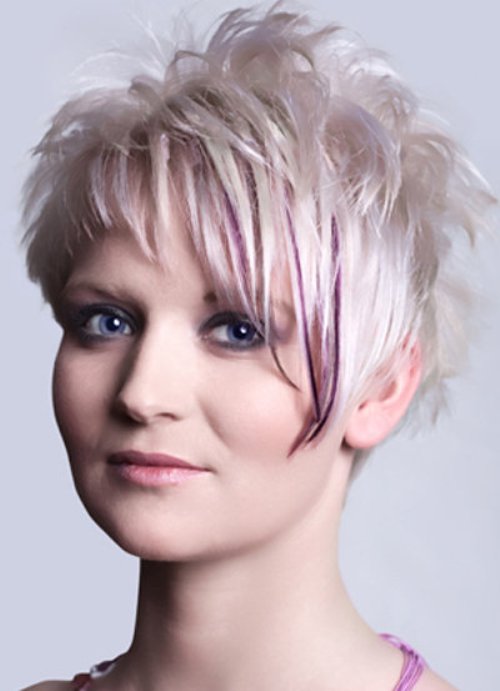 People are always looking out for some drama. So do not be afraid of adding some drama and pizzazz. Stay true to your rocker-biker-boho chick attitude and still do not fail to impress the guests. If you are going with this then keep the make-up dewy and light. Be the extraordinary.
Half Up-Half Down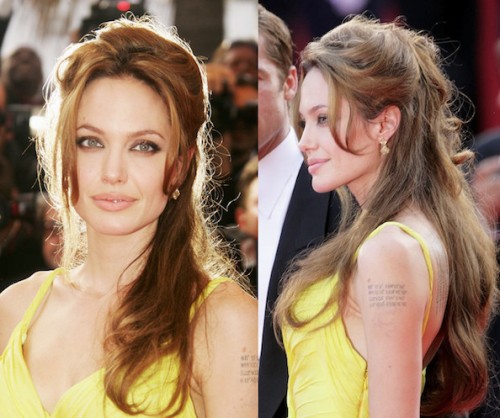 This hairstyle can make you a winner even if it is a bad hair day. You will save several hours. It can also be stylized with the help of a silver clutch or of any other color with a metallic finish.
Informal styles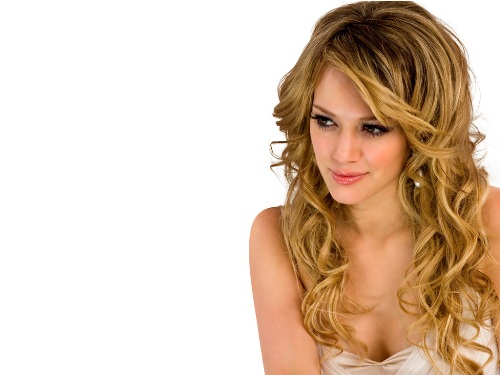 A outdoor wedding may seem problematic but the key to sail successfully through this is choosing a hassle free hairstyle. Choose a style like this with curls which are soft yet which make a statement.
Wispy curls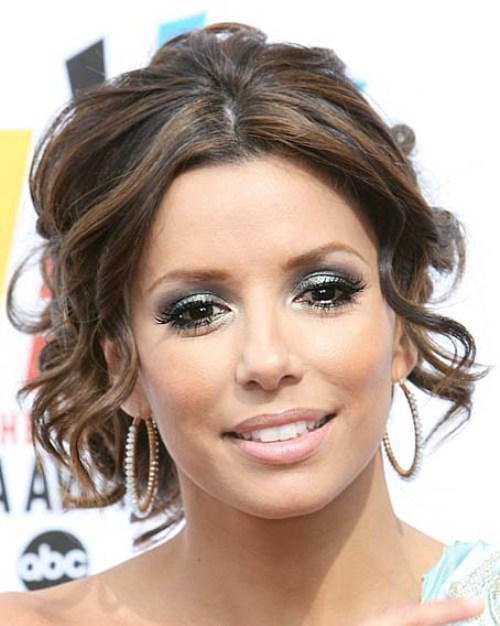 Wispy curls can be opted for with a formal up-do. Make a high up-do with the long hair and use the hair in the front as soft bangs which fall silently on your face. And if this style is complimented with the sun-kissed tan of Eva Longoria then it looks just stunning in its appeal!
Layered Wedding Hairstyle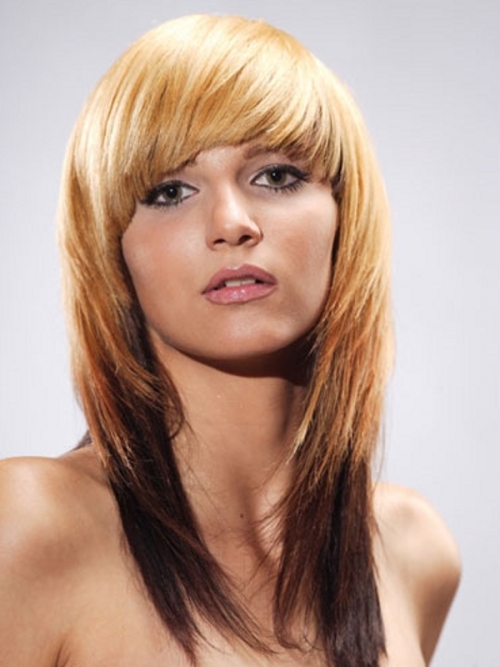 A layered style is always a welcome for people with a rounded face as it gives it a elongated appearance. They can be funky yet stylish. Add fringes over your head to have a very girly effect. In this case a highlight can be avoided. The ends of the hair if turned inwards using a hot iron can up the glam quotient.