As with any other bride-to-be out there contemplating on buying wedding shoes the first thing that baffles your mind is heels or flats? Well, if you love wearing heels but do not feel too confident wearing them on your wedding day and upping the chances of tripping or stumbling over you are not alone. For, bridal flats are the "in" thing today and many a brides like you are opting for those cute pairs in elegant designs rather than sticking to the clichéd old heel concept. If you are confused as to what to buy, here are reasons why so many women like you are blindly going for flats.
Comfort: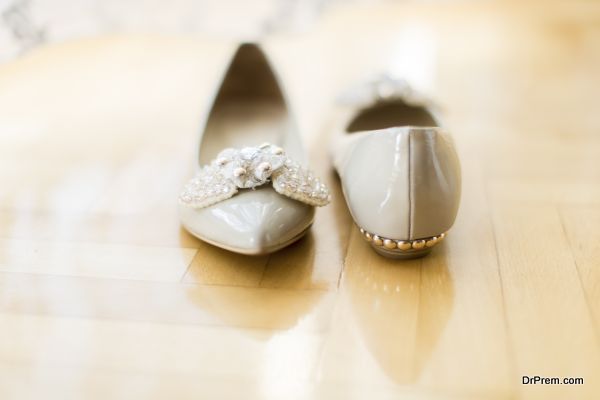 The element of comfort seems the ruling factor for the escalating demand for bridal flats. While Indian brides remain at one place for long, doesn't the after-wedding party call for some dance and merrymaking? Not to speak of the flowing lehengas or saris which you would be draping and which would be best comfortable wearing flats for your footwear.
Elegant and chic: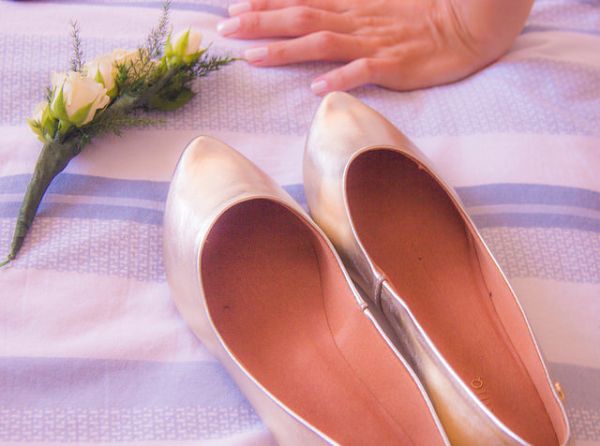 Beautiful stilettos with jewellery studded on them or decked up with threadwork are sophisticated no doubt. But flats are no less elegant in their stylish, chic and sassy demeanor coming in myriad hues and styles that make them the perfect ensemble for your wedding. They come in floral styles as well as studded with ornate stones in myriad hues to compliment your wedding attire perfectly. They imbue a modern and fresh look to your demeanor rather than being too traditional like heels.
For the Tall Women: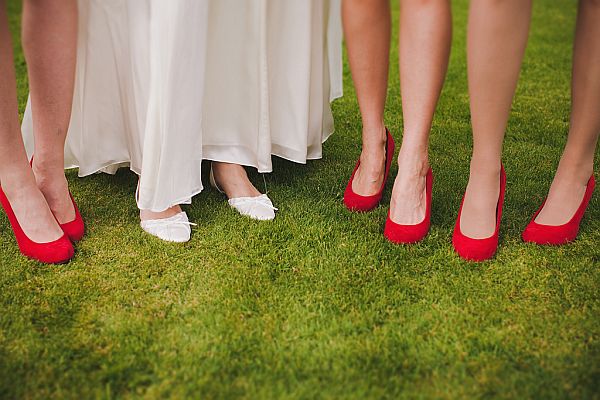 Bridal flats are creating flurry and furor among tall women who do not wish to look taller especially beside their grooms. Look at Tom Cruise and Katie Holmes for instance. The latter did not find any qualms opting for a pair of flats rather than appear taller than her husband. And Indian women would never want that to be for sure. So dump those heels and go for the flats.
Finally, what's more you do not need to relegate your wedding shoes to the top shelf for not being able to use them every day. They are handy and you can wear them anywhere and even go walking long distances without feeling the pain on your heels. If chosen with farsightedness your bridal flats can also be worn every day to your workplace. So gear up girls! Shed the traditional notions of wedding heels and welcome bridal flats into your bridal wardrobe.