There are few things without which a bride just can't do without in her special day. Bridal tiaras is one of them.
Here are two of the designs which I feel should go well with your outfit. Well you have many more option to choose from. Have a look at Perfect Details and you have them all.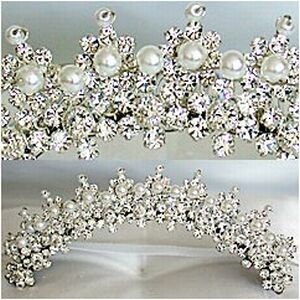 Mini Star Tiara
This tiara is beautifully carved with two crystal flowers rows all encrusted with crystal and pearls on a comb measuring 4 1/2″.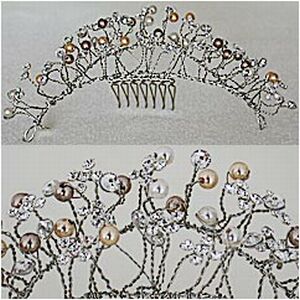 Starry Night and Pearl Tiara

If the tiara is all done in Swarovski crystals the look becomes all the more glamorous.
This style features pearls in three shades: coco, peach and cream along with Crystal flowers, mirror back Swarovski crystals to give you a contemporary feel: the design is further glorified with the supple silver wire.