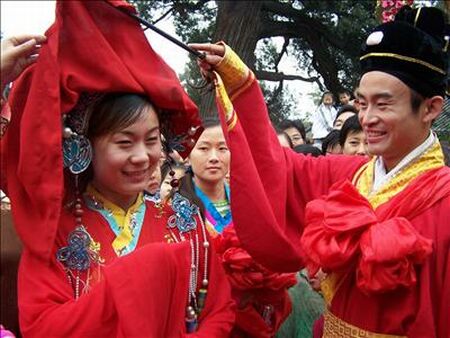 Due to the aged old Chinese belief, the year 2006 in China is celebrated by the entire nation as 'the year of dog'.
San Francisco Chronicle reports that wedding business in China has received a sudden kick owing to this belief.
According to this superstitious belief, anyone who gets married in this lunar year that started from January 29 to February 17'07 will be blessed with good fortune, and a happy marital life.
Majority of the marriages are solemnized not only in China and South Korea, but amongst the Asian-Americans in United States as well.
Via: UPI