When working on your wedding trousseau, you should not only be focused on the outerwear. As much as the bridal gown itself is important, it is equally important to find the right bridal lingerie, depending on your body shape. In fact, when you visit a bridal salon for fitting, they would also ask what bridal lingerie you are considering. Below are some body types and tips on choosing the ideal bridal lingerie.
Hourglass shaped women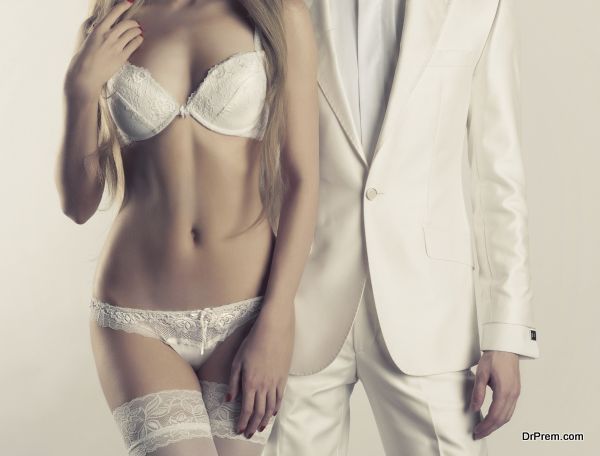 Hour Glassed women are those who generally have a well-defined, curvy waist with the breasts and hips being of almost of equal width. They also tend to have full breasts and shapely legs. Such women can choose bridal bras such as plunge bras that accentuate their cleavage.
If they have a wide upper body, it is best to choose bridal lingerie, which does not add any more volume. Likewise, if the lower body is wide, it is best to choose plain dark colored underwear as they tend to have a slimming effect. Shapewear such as corsets can help flatten a flabby tummy and accentuate the waist.
Pear shaped women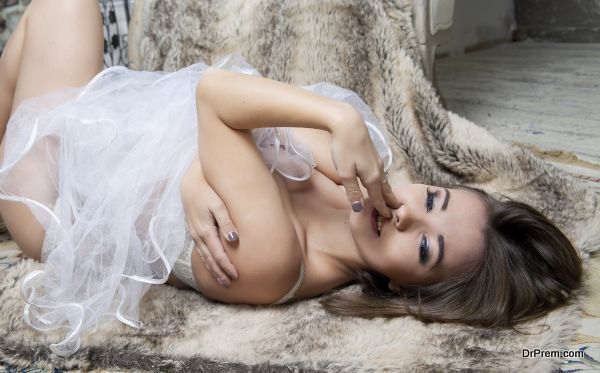 Pear shaped women have curvy bodies. As such, the ideal bridal lingerie for them would be to wear those that flaunt those curves. Such lingerie would be short lingerie such as boy shorts underwear. Shorts have the effect of slimming down the bottom half of the body and accentuate the curves. Depending on the bridal gown, even thongs would work. These women will also need to use well-fitted push up or padded bras so as to make their shoulders and hips look like they are of equal width.
Apple shaped women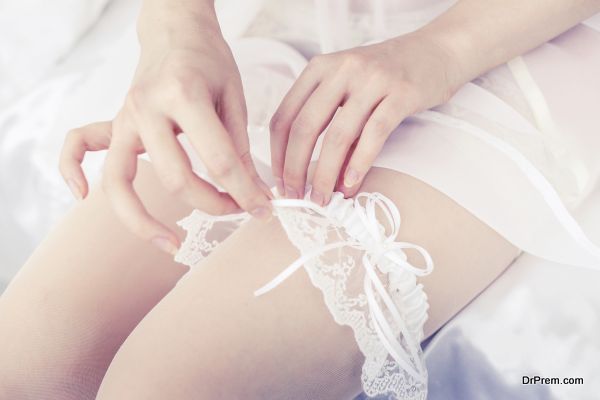 Apple shaped women usually have round and full bodies. They have wide shoulders and a full pair of breasts as well as a tummy and undefined waist. Such women can choose bridal lingerie, which accentuates the breasts rather than the torso. Such lingerie includes babydolls and corsets. Corsets are fantastic in flaunting the breasts while reducing the flabby look in the tummy.
Athletic shaped women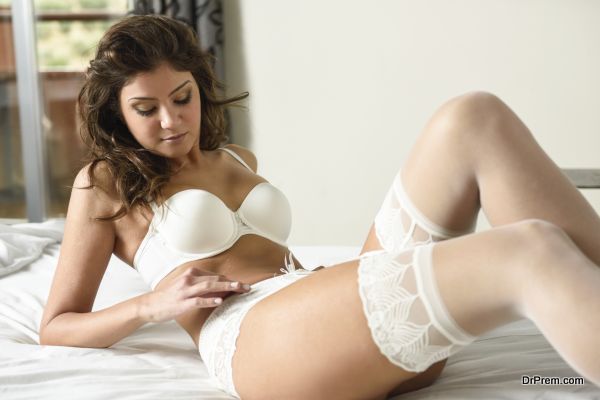 Athletic shaped women are those who have generally trim and have narrow hips. They also usually have small boobs. Such women should choose lingerie that has details such as flares or frills on them. Such intricate details have the effect of portraying a feminine shape. Bras with gel will help accentuate small breasts.
Looking good in the bridal lingerie is as important as looking good in the wedding gown. By establishing the body types on the some of the common shapes above, brides would be able to find the ideal lingerie.