Cruise line weddings have become so popular that every other couple desires to celebrate their special day on a cruise. Besides the exciting onboard journey, the world class services that some of the cruise lines offer today is what makes them a choice of so many couples for their wedding. Planning a cruise wedding is too easy, as easy as just making one call to them and they take care of almost every small wedding planning you are supposed to do otherwise. Here is a rundown on some cruise lines that have a reputation for best onboard weddings:
Norwegian Cruise Line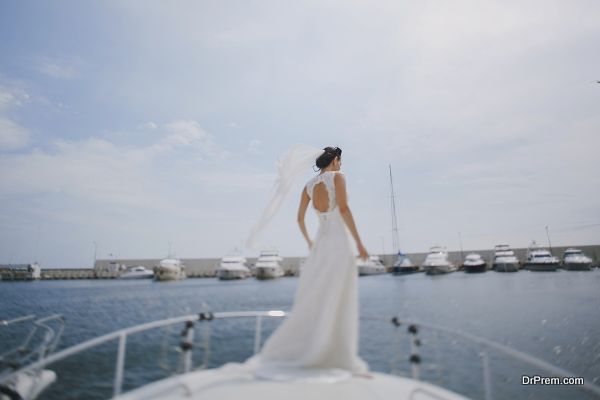 The reason that makes Norwegian Cruise Line so popular amongst couples planning to get married is its range of packages it offers, as in, you get packages that are pretty affordable and you also get packages that are extravagant. Their ships have some of the best restaurants onboard and perfect availability of a romantic dining as well.
Celebrity Cruises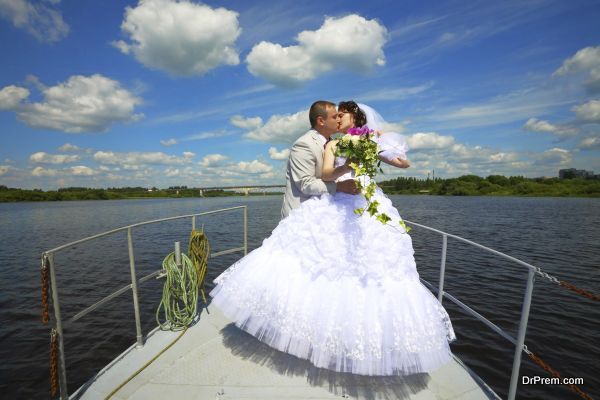 Celebrity cruises claim to give you some best moments while celebrating the day of your eternal love and togetherness at a destination of your choice. In some of the Celebrity ships, captains perform ceremonies at sea. Celebrity cruises aim to offer not just a wedding but also plenty of other fun and luxury happenings to keep you and your guests busy and happy before and after your special day.
Disney Cruise Line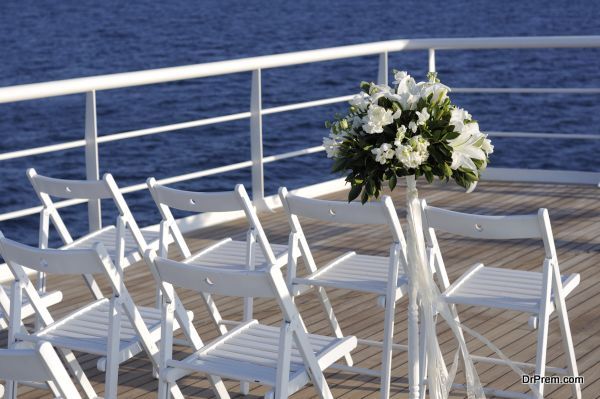 Disney Cruise Line offers a fun-filled wedding to the first timers but a lot more fun and frolic to the second timers who have their kids along. It offers extremely romantic setting for the couple and a fun-filled stay and celebration for the young kids who can celebrate their parent's wedding in their own fun way.
Carnival Cruise Line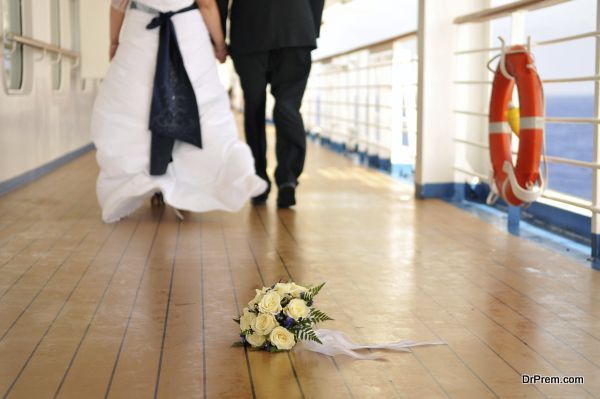 Carnival Cruise Line is more popular with people owing to its affordable wedding packages and its spirited ships. Imagine yourself marrying in the chapel in one of the Carnival Cruise Line ships, either at a destination it sails to or at a destination of your choice. Wherever you go on this cruise line, one thing that you will get for sure is the remarkable service from the hands of its experienced staff.
MSC Cruises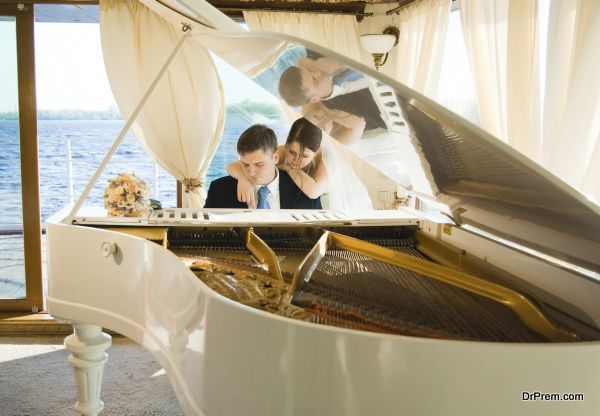 This one seems to be the most hassle free cruise line for the couples who have the penchant to tie the knot onboard, as you do not have to bring any sort of legal documents with you onboard. All you have to do is to pack your bag and rush to the cruise line for the celebration of your love and togetherness.
Few cruise lines offer a perfect atmosphere and experience to the couple who desire to ties the knot onboard.