When you are planning for an outdoor wedding, there are lots of thing to take care of. Outdoor wedding allows a better glimpse of nature, which gives the soothing experience to mind and body. You and your guests get a chance to enjoy wedding at an open space, where they have a lot to enjoy besides wedding. While planning of an outdoor wedding, you must keep certain things in mind, so that you do not spoil your wedding.
Make blocks for bridesmaid to stand properly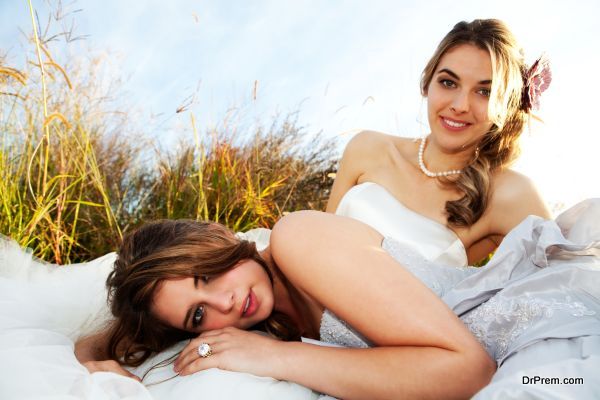 If you have planned for an outdoor wedding, you must take care of the little things as well. Bridesmaids are an important part of any wedding. It is important you take care of them. While they will stand for long hours wearing those high heels, you must make blocks for them to stand on. In an outdoor wedding, there are chances that their heels will sink into grass. And you do not want to trouble your bridesmaid. Making blocks, say cement or wooden blocks will avoid this problem.
Provide your guests facilities to beat the heat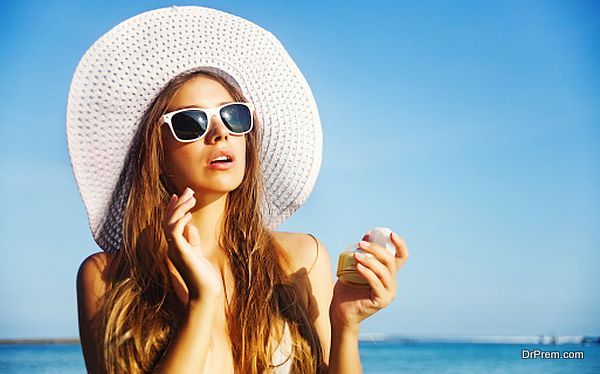 When you and your guests are sitting outside, people might get afraid of tanning. To avoid the harmful effect of sunrays on your guests, you, and other people, make sure you provide them with proper facilities to beat the heat. Place sunscreen lotions and creams in spray bottles. Spray bottles are easy to use. You can also provide sunglasses and hats to your guests to avoid heat.
Use lights to brighten up the place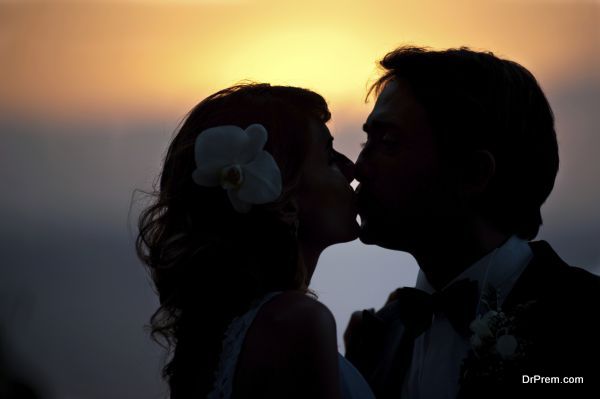 No doubt, an outdoor wedding needs no lights during daytime, but you will need lights later on when it gets dark. Surround the place with lots of hanging lights, chandelier, and candles. Candles look great and make the place look more romantic and attractive when it gets dark. You can either place them on table or hang them in a candleholder hanging from trees. If you want to see everything clearly, you must lighten up the place.
Make wedding program card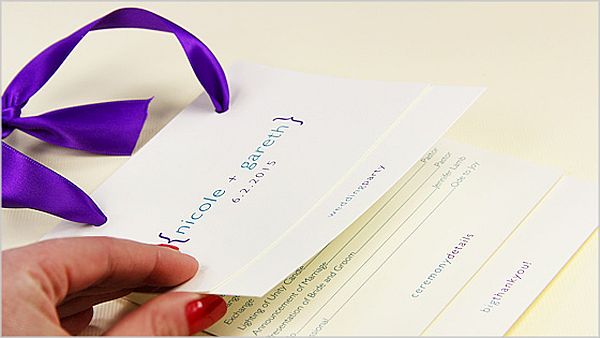 Image Source : Icipaper.Com
You do not want your guests to yawn while sitting at their places. You must do something to engage them in the wedding. You can place a wedding card program near their chairs, so that they know what is going to happen next in the wedding.
Outdoor wedding is a great idea, as you can enjoy nature besides enjoying your wedding.