If you share avian love like I do then you have to do this DIY to make an all special and enchanting favors for your wedding guests and the lovely birds around. Apart from being unique and eco-friendly this wedding favor DIY is too inexpensive and even a little kid can accomplish making these favors. Even if you are going to attend the wedding as one of the wedding guests, you can surely make this as a wedding gift to the newlyweds. So, do not just wait and think. Start soon after you learn the procedure given below. All the best and wish you a happy wedding!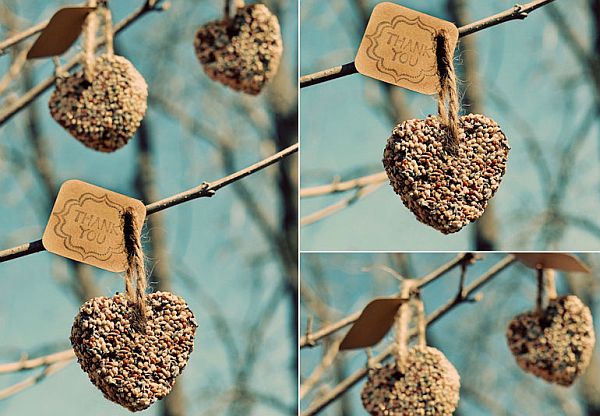 Difficulty level: Easy
Time required: 10-15 minutes
Things needed
To make the bird seed heart wedding favors you will require the items mentioned hereunder:
· Birdseeds
· Water
· Flour
· Corn syrup
· Large sized bowl
· Cookie cutter (heart shaped)
· Jute
· Ink
· Cookie sheet
Procedure
1. Take a large sized bowl and mix flour, water, corn syrup and the gelatin in it.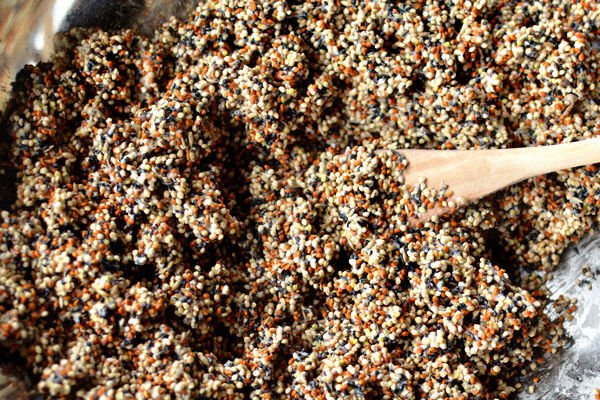 2. Now place heart shape cookie cutter on the cookie sheet and spray it with some vegetable oil.
3. With the help of a spoon, put the mixture from the bowl into the cookie cutter and press it so that it is tightly packed.
4. Make a hole inside the mixture that is in the heart shape now. The hole must be above just the center of the heart.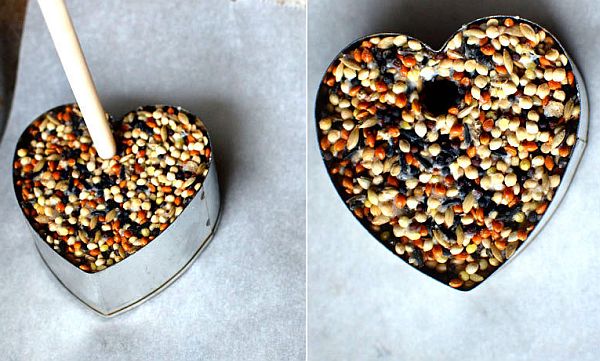 5. Remove the heart shaped birdseed mixture from the cookie cutter and repeat the previous steps to get as many as birdseed hearts you wish to create.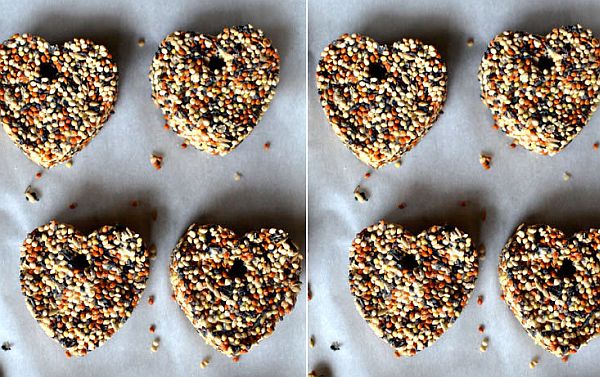 6. Let these hearts dry for about 5-7 hours.
7. When the birdseed hearts are all dried up, tie a jute string around the center of the hearts with a 'Thank you' tag onto the string.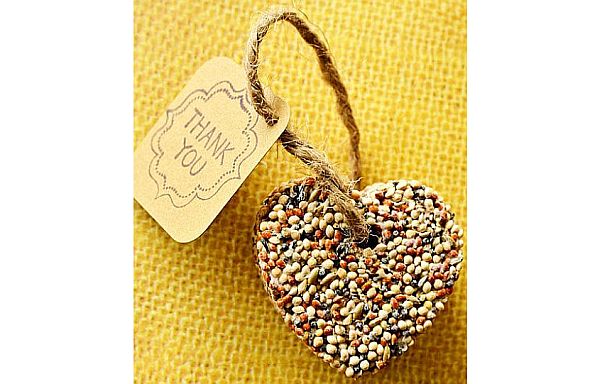 8. If you are having an outdoor wedding, you can tie the birdseeds hearts to the branches of some tree around your wedding reception area.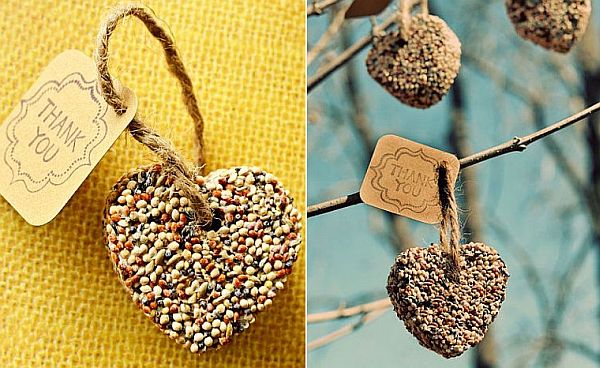 Things to watch out for
· Grease your hands when putting in the mixture from the bowl to cookie cutter.
· Let the birdseeds dry completely.
Via: intimateweddings