Folk's have you ever tried to go out of your native place and wed elsewhere. If you have not yet hooked and still waiting for the final day here is your chance to avail the facilities provided by the Le Meridien Al Aqah beach resort in Dubai.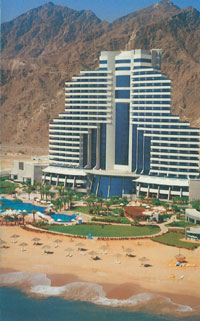 This beach resort offers you a fantastic wedding package that starts at $15 per guest. It can house 350 guests for the wedding ceremony.
Everything from food, wedding decoration is taken care off by an efficient team of wedding organizers.
The couple can enjoy their stay at the resort as they get a complimentary gift of staying in the executive suit with breakfast as well. S
The private beach makes their moments all the more romantic as they softly play with each other lying down in the beach side.