You are engaged and beaming with pride and gaiety with thrills of beginning with a whole new chapter of life soon. And like all women out there the most exciting part of your wedding is to go shopping for your wedding attire. However, this is also a decision that may fill your head with baffled and confusing thoughts.Here are tips by Dr Prem Jagyasi and his team members to help you wade through the wedding gown shopping dilemma smoothly.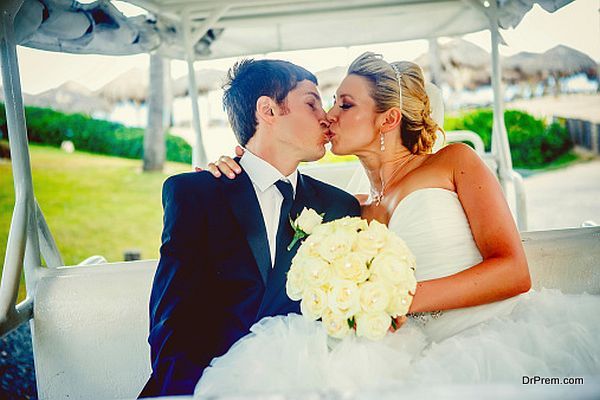 Consider the Location of your Wedding: This is crucial since the venue will determine the kind of dress code you have to follow. For instance, if you are going for a formal, somber church wedding you better stave off short slip wedding attires which look more like a cocktail party dress. Instead go for a long flowing gown and a beautiful train that will up your sophistication as a bride instantly. On the other hand if it is a beach wedding, well, you can choose to go for a more informal wear with short dresses and pretty lilacs or blues for your wedding outfit colors.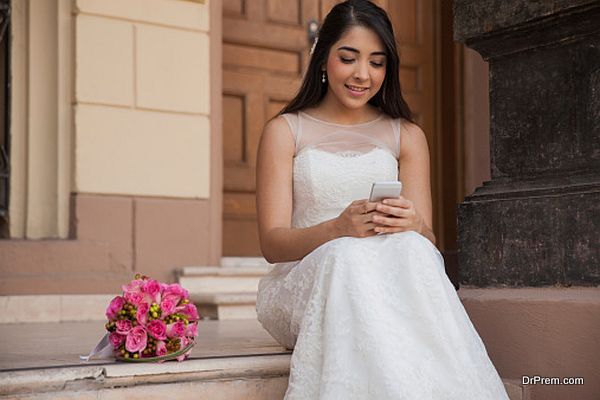 Contemplate on your Preferences: Consider the element of comfort although you may well go the extra mile on your wedding day in order to look beautiful. However, certain fabrics and colors do not go well with particular seasons and time of the day. If you are going for a summer beach wedding a bulky, gaudy gown may not be the perfect choice. On the other hand, you may have specific preferences as well as to the decoration and embroidery on the gown. While some brides dote on beadwork, others prefer crystals and sparkles. Still others love patterns sequins in complimentary colors to the dress. You know what suits you the best so go for it, of course not forgetting to try it out and taking your dear ones' opinions on your looks.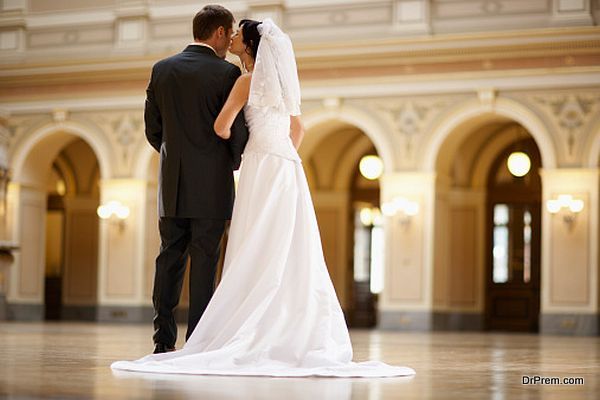 Shape of the Gown: Gowns come in myriad shape and the best way to understand which one would suit you the best is to try all of them individually. Go for a shape that enhances your silhouette to the core and which gives you enough comfort to move and bend easily. For the petite frames a mermaid skirt gown with a long train is the best bet. If you have an hour-glass figure go for a V-Line top and compliment it with an A-line skirt. Try other shape as well such as princess, empire waist and sheath to pick out one which does not tend to split or tear when you bend, walk or turn.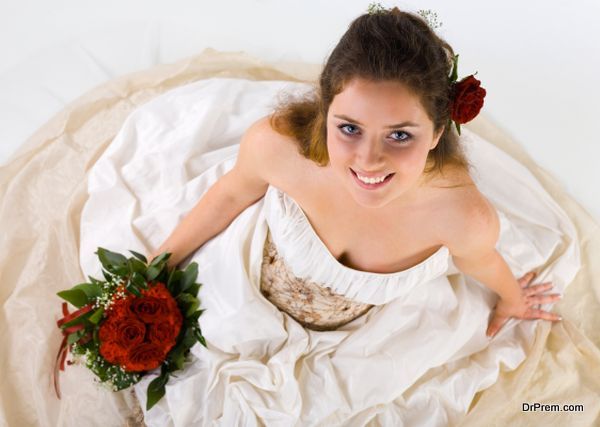 The Train: This is indubitably the most elegant part of a bridal gown although many choose to dump it today. From the spectacular Monarch and elegant Cathedral to beautiful Watteau and peppy Panel styles there are a whole lot of patterns of trains to choose according to the season, venue and of course your own preferences.