With the D-Day round the corner it is time to go for a bridal shopping spree. You have so many things in your mind about the perfect trousseau that you would like to don on your special day and amidst such melange of options in front of you it is perfectly natural to make some mistake in your choice. However, you cannot afford to go wrong with your wedding attire given the fact that as any woman out there you would want to look your best on your marriage day. And while you might be careful enough to make your wedding attire must-have list here is a quick glimpse into some things that should not find place in your wedding trousseau.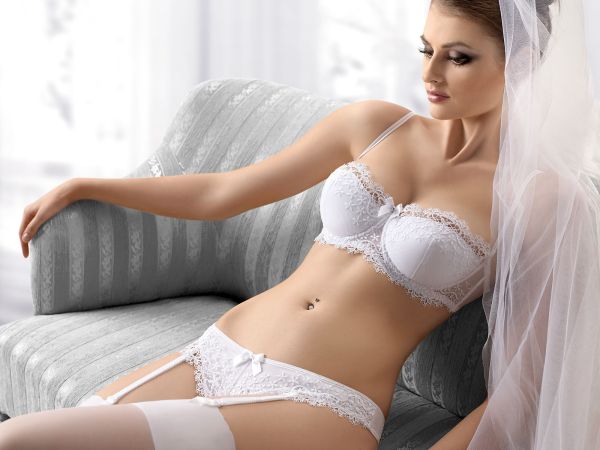 Too Much Embroidery: It is perfect to go out of your comfort zone to some extent when deciding on your wedding outfit or wearing something that may otherwise add the magic that you would like to beam with on your D-Day. But choosing a lehenga or a sari that is too heavy down with embroidery work may seem uncomfortable to even move. Rhinestones and zari work indubitably boost up the demeanor of your wedding outfit but when it comes to lingerie and lenhengas, minimalist is the style. So go for chic, embroidery work which look traditional, gorgeous yet do not make you slip and stumble.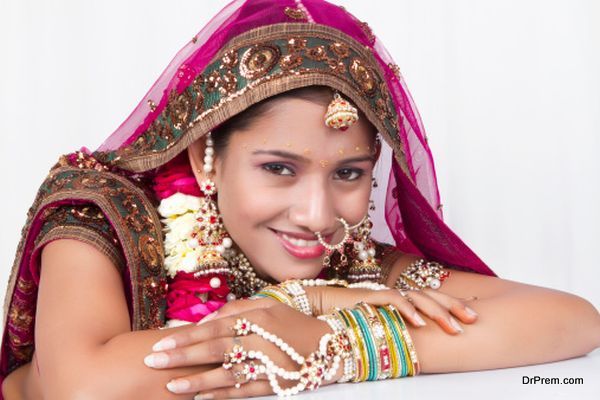 Too Much Emphasis on Reds: Red is the color of Indian wedding trousseau but often too much of the shade can make your attire a passé. Instead go the maverick way and try brighter pastels like fuschia, turquoise blue, magenta and neon hued ensembles that create a newer look.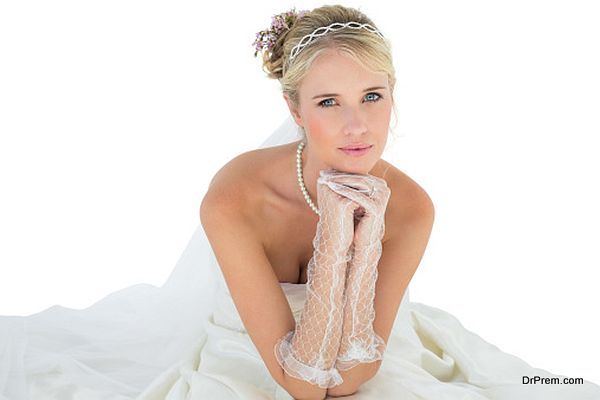 Loaded with Jewellery: The bridal showrooms may be brimming with gold plated jewellery which are gorgeous and ostentatious. But often such elaborate jewellery pieces may seem too gaudy and sloppy to make you look sophisticated. So get decked up in sleek gold or diamond jewellery pieces and do not try to over-do them. You do not want to look like a bride whose real beauty is suppressed under the weight of the jewellery.
Finally, when deciding on your wedding trousseau, purchase outfits which will not only be fulfilling your present purpose but will also come handy post marriage too. So just because it is your wedding do not stuff your wedding basket with saris. Instead get a fine blend of ethnic and western outfits which you can well make use of for quite some time to come.