For the past year, life has been put on hold. Extensively planned and particularly timed weddings were devastatingly postponed. Significant birthday parties calling for family and friend reunions were reluctantly cancelled. Crucial meetings and functions struggled to be heard due to poor Wi-Fi signals after being moved to Zoom.
The pandemic called for a nationwide adjustment period that was ostensibly long with little to no promise of normalcy returning. With this lack of a concrete future, society responded with constant push-backs, stress about the uncertainty, and panic to coincide with the change. Thanks to hard work, patience, and obedience, life is coming full circle and everything is making its way back to standard practice. With this exciting return comes a great deal of rescheduling and reorganizing to fit all of the missed activities back on the agenda.
Finding spaces to host all of these delayed events is a burden in itself, but event hosting is an even taller task when considering the who, what, where, when, and why details of the occasion. Checking the box off on the "where" of your event is a piece of cake with these four versatile Dallas venues. The functionality and luxury of these sites will have a lasting effect on your attendees, making every experience unforgettable.
1. The Room on Main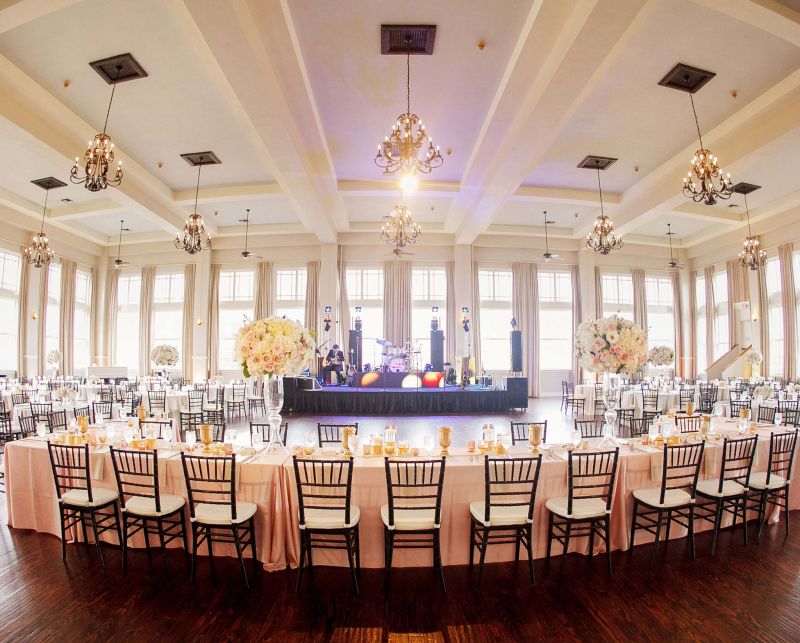 An elite location that serves as the stomping grounds for corporate events in the heart of Dallas. This premier spot has been groomed to be the perfect host for all types of celebratory events:
Sales Meetings
Corporate Offsites
Quinceaneras
Mitzvahs
Charitable Functions
On top of this location's unlimited potential for event opportunity, is its stunning architecture and spacious amenities. The historic ballroom can hold up to three hundred and twenty guests, allowing for the attendees to freely move amongst the floor without feeling too crowded. The space is also recognized for its extravagant thirty foot high ceilings and its towering fifteen foot long windows. The grandeur of The Room has been recognized by "The Knot" as the "Best of Weddings" in 2019, 2020, and 2021. This gorgeous scene allows for your guests to experience their event in a marvelous manner while you can rest easy knowing you've nailed the "where" of your venue hunt.
2. The Hall on Dragon
To hold your event at The Hall is like being the first to eat at a hip new restaurant in town! The modern masterpiece is found conveniently in the heart of Dallas' Design District, exemplifying contemporary atmosphere and stylish idealism. The surrounding showrooms and cutting-edge art galleries heighten this luxurious ambience that The Hall maintains. The state-of-the-art space can accommodate small guest parties of one hundred fifty as well as large events of five hundred individuals. The delight and compliance that The Hall brings its attendees is commonly recognized by those who utilize the space for fundraising galas, fashion shows, as well as photoshoots. The unique location reflects the deep appreciation and respect toward artistic and design heavy guests, establishing it as one of the most coveted modern event venues in Dallas. 
2. The Windsor at Hebron Park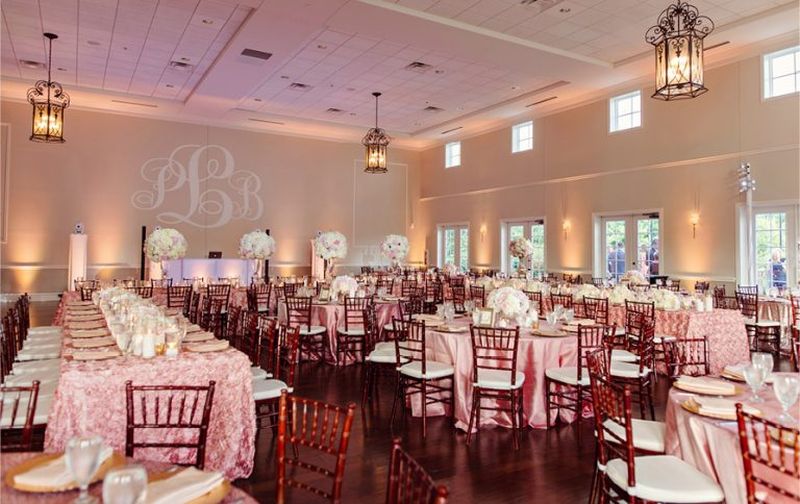 A charming chapel adorned with soaring ceilings and stunning wooden accents: what more could one wish for on their wedding day? Coined for its ability to host "a modern wedding with traditional charm", the Windsor offers an exquisite and memorable space for its guests. The refreshing open-air patio, classic chapel, and grand ballroom certifies the spot as a premier wedding venue in the Dallas area. On top of the gorgeous embellishments that furnish the space, there are plenty of extraneous amenities that aid to its appeal including:
Easily accessible
Ample parking
Accommodates up to three hundred guests
These added bonuses make for a piece of (wedding) cake when it comes to settling on an ideal spot for a memorable moment. The Windsor accentuates this meaningful experience with their all- natural, breathtaking outdoor scenery. Hebron Park presents its guests with an organically alluring tree-lined backdrop, making the open-air cocktail hour a time for splendid views as the attendees get to experience the view on a quaint patio. Those who have engaged in events hosted at The Windsor are constantly raving about their delightful experience with the venue. Guest reviews found on TheKnot.com pour their praises out for the scenic event site, one even claiming it to be "absolute perfection…. making [their] engagement and wedding easy, exciting, and fun". Choosing The Windsor at Hebron Park will provide for an unforgettable day and a memory that will remain unmatched for you and your guests. 
3. Howell and Dragon
"Let us take care of the details", a sentiment powerful enough to seal the deal for plenty of event hosts feeling the weight of planning their ordeal. Howell and Dragon serves its guests as well as its hosts as a true full-service event venue in Dallas, offering expert assistance and accommodations to alleviate your stress and ensure the event flows with ease. The space is versatile in nature and because of the all-inclusivity is ideal for any and all types of events including:
Weddings
Mitzvahs
Birthday Parties
Corporate Meetings
Music Venues
Howell and Dragon brings the personalized magic to Dallas through its customizable opportunities. The chance to express your own flair through your organized event allows one to feel more in control of the affair as well as confident in the desired tone for the overall experience. To accompany your unique style, the Howell and Dragon space includes a simplistic yet gorgeous white brick ballroom, trendy furnishings, and polished accent lighting. The prepared ambience makes for not only a beautiful photograph, but for incredible memories for every guest in attendance.
Getting back in the swing of life will take some steady accommodating following the pandemic's effects. Opting out of slippers to work, smiling without a mask at your local coffee shop, and getting to hug your loved ones in person are just a few of the many changes that will start to take place. Alleviating the stress of making these turnarounds starts with preemptive preparation and willingness to find opportunities. CN Catering wants to help you with this conversion period by providing anyone and everyone with the best possible guidance that they can.
Article Submitted By Community Writer