Ensuring that you look your very best for your wedding day is an absolute must. Nobody wants to look back on the photos of one of the biggest days of their lives and say, "YIKES! What was I thinking?!" Fortunately, you don't have to worry about that. There are things you can do to prepare yourself for your big day and make sure that you look incredible.
1. Get a Manicure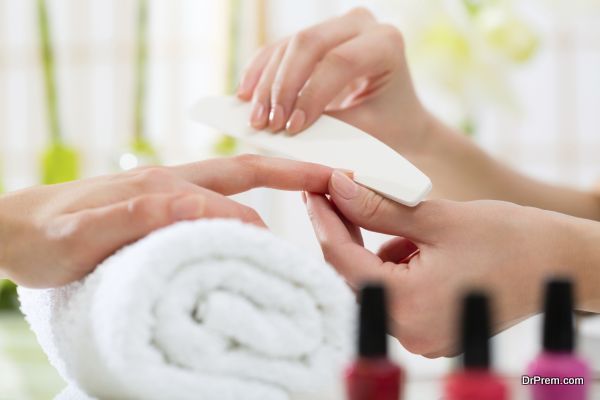 Your ring is going to look astonishingly good on your hand once you get your nails done. You're lucky too, because when it comes to nails, Atlanta has some of the best salons in the business. Any of the wedding pictures that happen to capture your new rings will look amazing once you've gotten a fresh manicure.
If you're like a lot of women, you'll feel as if your look is pulled together more with a good manicure. Also, this tip gets bonus points due to the level of relaxation that's involved with the process. What bride doesn't need to relax a bit? Planning a wedding is stressful!
2. Practice the Hair and Makeup
There's no need for any stress over your makeup and hair. Just get your hair done a couple of times and try a few makeup looks before the wedding. Having a run-through with whoever will be helping you with this will make sure that your look is ideal on the big day.
Here's a bonus tip too: go with as natural a look as possible when it comes to the makeup. A wedding is never a good time for anyone to test a new look that will be immortalized in all of the wedding photos.
3. Whiten that Smile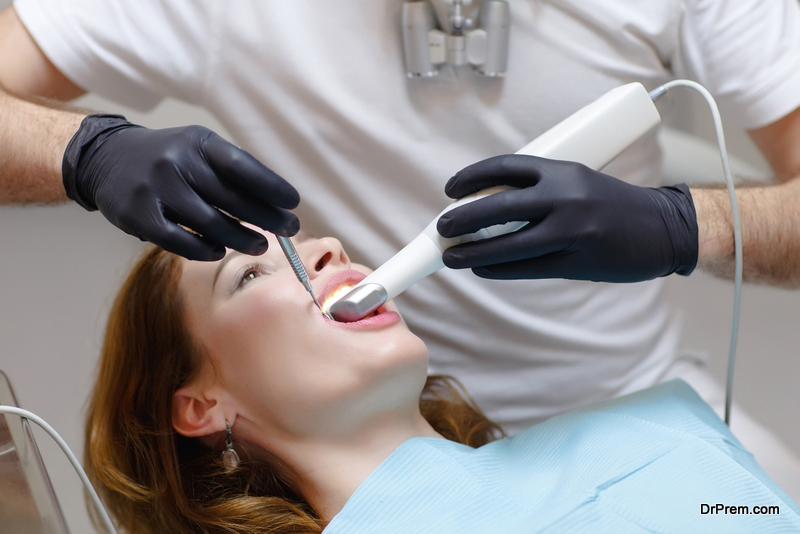 You know you'll be expected to smile on your wedding day… a lot. Make yourself an appointment to get your teeth professionally whitened or even buy one of those DIY kits to ensure that your pearly whites are as white as possible. You'll be glad you did once you see how smashing your smile looks in the photos.
4. Shapewear
You'll be more comfortable in your dress, and look better, if you use the right shapewear underneath it. You can get all different sorts – strapless slips, camisole tops, panties, and more. Also, once the wedding is over, the shapewear won't need to go into storage like the dress. You can wear it again and again, whenever you want your clothes to look their best. The right shapewear will help your dress as far as fit goes, appear flawless under the garment, and assist you with looking your best.
5. Shoes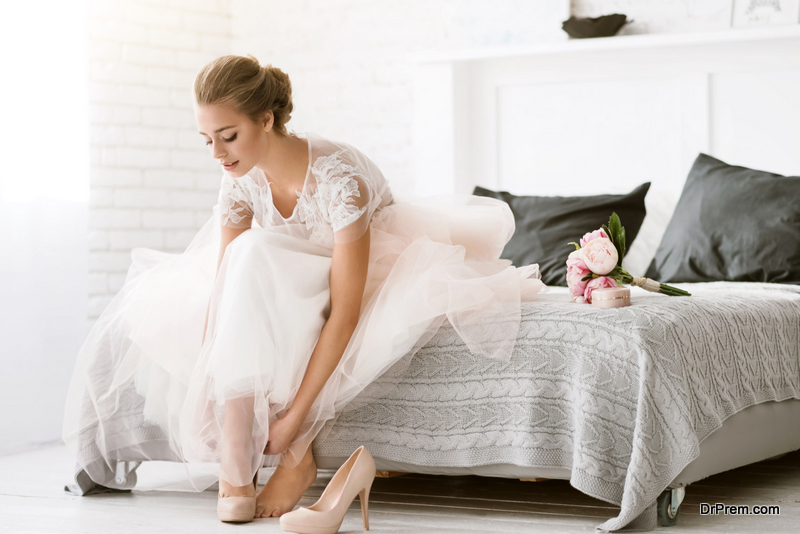 One large mistake brides tend to make is to purchase a new pair of shoes for the wedding and then they don't break them in before the wedding. If you don't allow your shoes a bit of time to adjust to your feet and stretch, you'll be feeling it once the ceremony ends. If you don't want to wear those particular shoes before the wedding, just bring an additional pair you can slip on after the ceremony, when your dogs are barking. Making faces like you're in pain while you're walking down the aisle or on the dance floor just isn't a look you're going to want to remember.
Finally, remember to smile. You're never completely dressed if you haven't put one on. Also, remember that none of these tips can do anything about the Atlanta heat and your makeup melting off your face because of it. Just do your best to stay in the air conditioner and make sure that you enjoy your big day. You deserve it and will remember this day for the rest of your life.
Article Submitted By Community Writer