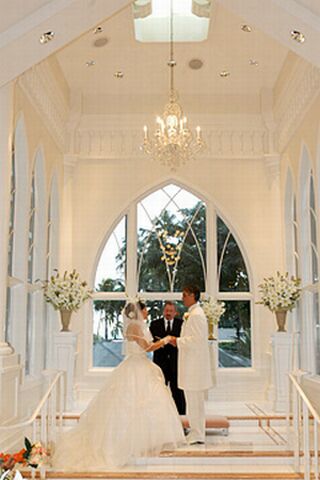 I just came over this wonderful place and wanted to share it with all the would-be grooms and brides. The new Hilton Hawaii Chapel is the ideal location for the couples to take their wedding vows.
The first stand alone resort chapel of its kind in Waikiki, you will be mesmerized by the ethereal beauty of this chapel. It boasts of two floors, which is made accessible with path all covered in stones which is further connected to a shallow lagoon engulfed by lush green landscape and a chanting waterfall.
A huge private place is set up as a meeting point for the bride, groom and their wedding organizer. To conduct the wedding ceremony, there is a serene like white chapel that is being decorated exclusively upstairs, with seating arrangements for around 85 guests.
The bridal booking is handled solely by the Best Bridal Group in Japan, right from choosing the ideal wedding outfit to wedding music and photographers.
Precisely this new venue can be called a paradise for the future couples.
Log on to www.hiltonhawaiianvillage.com, www.bestbridal.co.jp to know about all the packages and other related services.