Getting married is probably the biggest decision of your life. You have finally chosen the one to share your life. You have to get down to the nitty-grittyof actually planning all the details that will make your wedding perfect. You can choose to have a small, intimate wedding, with only a few select people attending. An intimate wedding is much more memorable for you and your guests as well, as everyone feels involved. A private wedding allows you to experience the magical moments of your wedding.
 Tips to make your small private wedding perfect
Every wedding, big or small, needs planning to make it perfect. Here are a few useful tips to help you plan your big day: 
Keeping the guest list down to a bare minimum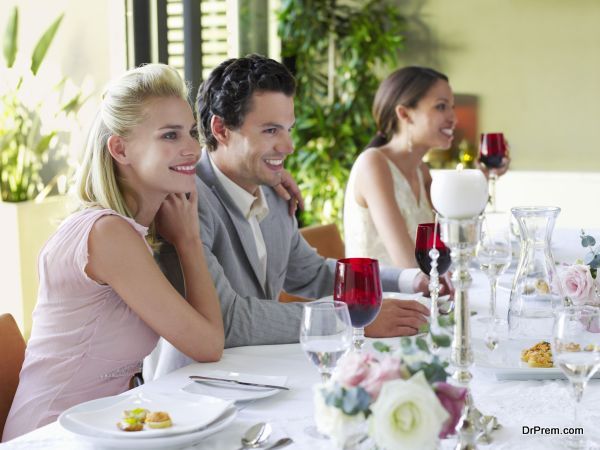 This means you invite only those who are close to you. Your families and both the bride and groom's friends, and just a few of your families' close friends. You have to fix a number first, 50 or 75 or maybe even 20 people to be with you on that day. Choosing to have a small wedding also means you have to face the ire of those you did not invite, so be prepared for that.
A small gathering of people means any hitches and glitches will stand out more, so you have to be extra careful about the details, especially if you are not planning to hire a wedding planner.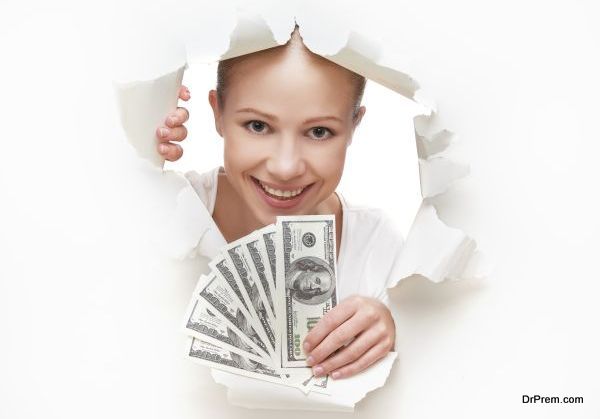 You can decide on a figure and plan things accordingly. For an intimate wedding day, generally the budget is lower as you have fewer guests. This allows you to save money which you can use to go on a great honeymoon. But you can also deicide to spend the amount you would have spent for a big wedding and have the perfect wedding day celebration you always dreamed of, without having to cut any corners.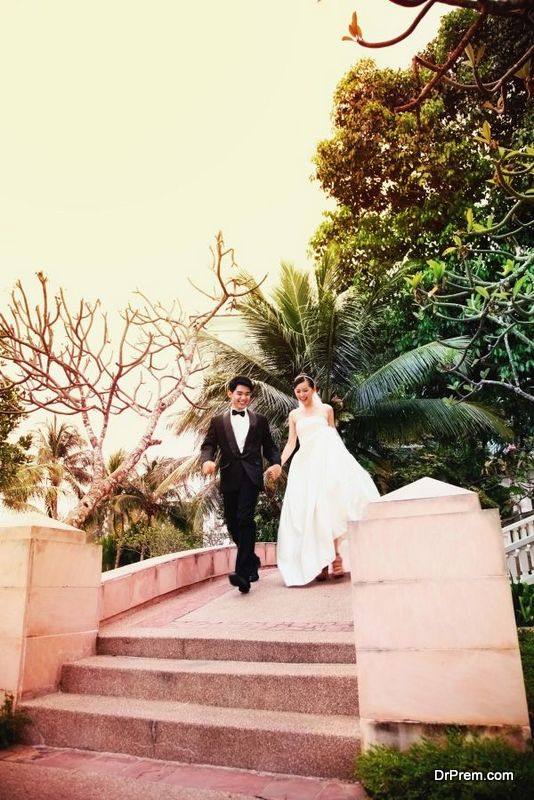 Having just a few guests opens up a choice of fabulous locations for you.You can choose an artisan factory, empty swimming pool, antique house, someone's sailboat, greenhouse, and so on. You can celebrate your wedding in the backyard of your house too. These venues are private and much cheaper than traditional ones as they not normally used for weddings.  
Make your guests feel special 
A small wedding has the advantage of freeing up money you save on location and food to spend on other things like gifting your guests lovely, thoughtful gifts, chosen carefully for each person. You can now offer the best champagne and a delicious six course meal to your loved ones.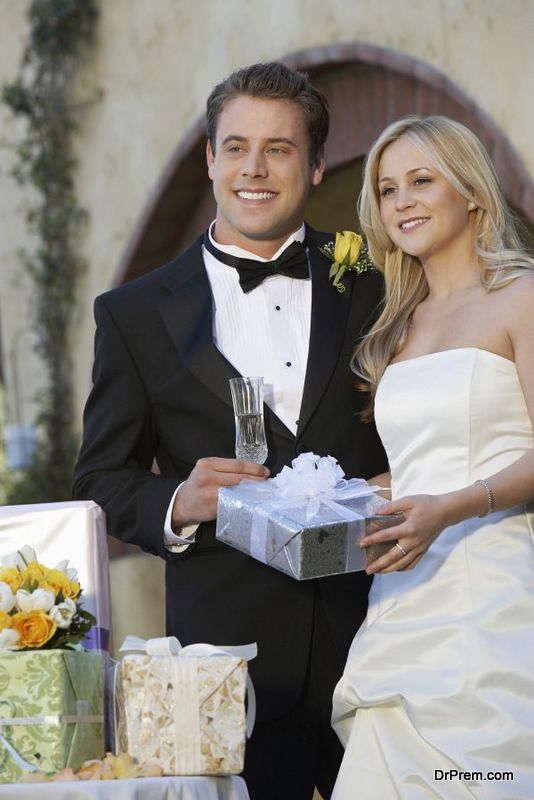 You can get everyone involved on the wedding day. They can read out prayers or share anecdotes or maybe even sing! And since there are so few people, you can invite everyone to the rehearsal dinner. You could ask them for ideas too and they might come up with some pretty good ones to make your day special.
Splurge on a destination wedding 
If money's not a factor, then you can fly all your loved ones to a one of a kind destination wedding. You could book a beach resort or a mountain cabin and stretch your celebrations over four to five days. A wedding which is a memorable getaway will be rejuvenating for you and your guests and create a special bond between you.
Make every setting special 
You have the luxury of more time and energy to put into every place setting. You can have beautiful decorations at every place setting which reflects your style and personality, making your wedding small but intimate and gorgeous.
Have a stunning head table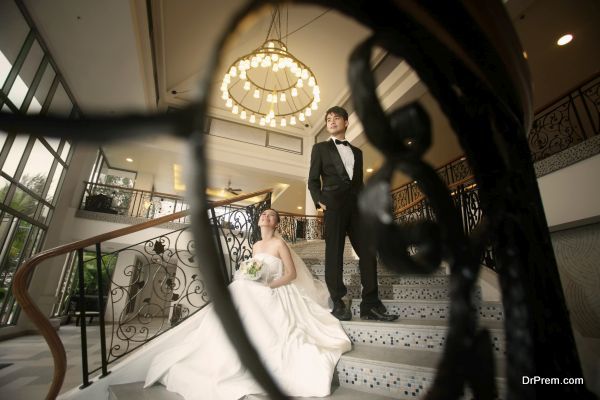 You can go all out and make your head table look stunning with vintage china, the best linens and exotic blooms.The head table will be a gorgeous head-turner.
Have photographs taken with all your guests
A big wedding makes it impossible for the bride and groom to be clicked with all the guests. But a small private wedding gives you the opportunity to remember the day by having pictures taken with all of your nearest and dearest.
A wedding on small scale lends itself to more romance and intimacy. You are more relaxed too and can actually enjoy all the beautiful moments of your special day!