A honeymoon destination plays a vital role in creating memories – memories that live till eternity and cause inception of bond and trust. People tend to choose the typical clichéd choices of hotels when it comes to honeymoon. They tend to overlook the fact that these days could be the most adventurous and delightful holidays spent with their spouse. Here is the guide for the best and the most exotic honeymoon destinations to visit:
Tangle wood Resort and Conference Center, Pottsboro, Texoma, USA,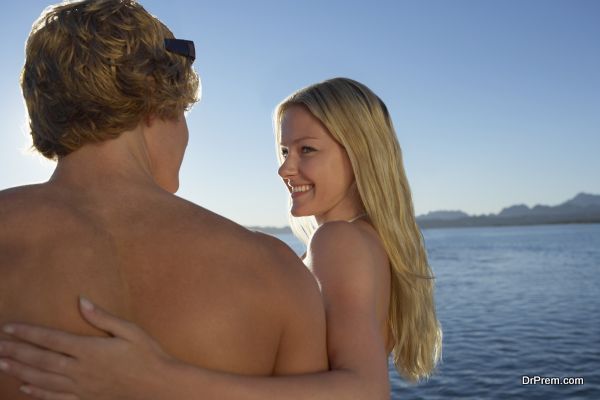 This place, situated by the exotic lake Texoma serves the purpose no better than any other resort. One salient feature is the special one room per floor of the Tower Rooms. One can please one's eyes with a splendid view of the majestic hills and unrivaled Texoma with spouse standing at the balconies. A special package for couples called the "Wine & Roses Sweetheart Package" is recommended for Honeymoon couples for the perfect combo of fresh roses, wines, breakfast and fruit basket all set in before arrival.
The Oberoi Udaivilas, Udaipur, India
The Udaivilas is anextremely fascinating option to create some of the wonderful memories with your partner. The magnificent lake Pichola, the wildlife sanctuary, the vast lush-green gardens, the grandeur of its architecture and the rich culture of this heavenly place all together make it one of the greatest honeymoon destinations of the country. Private pool and spa, wall frescoes, gold furnishings and splendid interior embellishments make it your dream honeymoon destination.
Nita lake lodge, Whistler, British Columbia, Canada,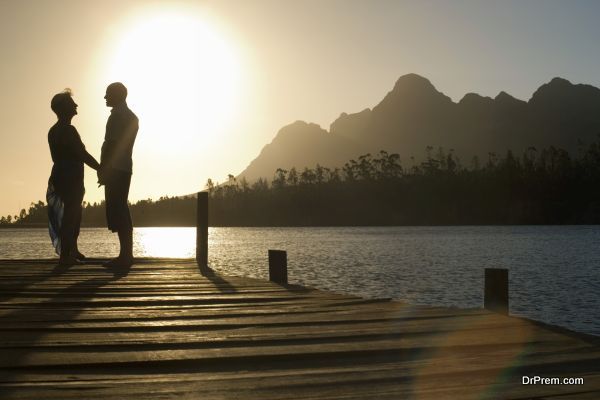 The Nita Lake Lodge is a luxury hotel and,needless to say, a honeymoon destination worth visiting. Situated by the lake Nita at the village Whistler, it has an arresting scenic beauty. Dinning with your spouse at night in the open starry sky amidst the tranquility of the lake by the fireplace is a soul warming experience worth cherishing down the memory lane. Luxurious bedding, geothermal heating, health spa and fully equipped functional ultra-modern amenities make it a bewitching destination for newly married couples.
Mirror Lake Inn, Lake Placid, New York State, USA
Mirror Lake Inn is famous for its breath-taking typical old-country charm and elegance of its interiors and captivating decor. Preferred for the best ski, pool, lake, tennis court, beauty salon and wine experience it has around 150 cozy rooms, 3 restaurants serving delicacies, 4 floors and a phenomenal display of light-works. All together one can have a memory worth reliving till eternity.
Milbrook Resort, Queenstown, New Zealand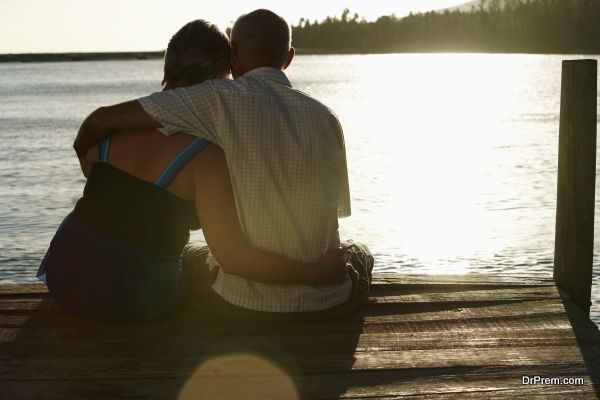 Nestled within New Zealand's majestic Southern Alps is probably the best resort with magical location and heart-melting nature's paradise! Salient features include extensive golf course, immaculate Californian King beds, delicious international cuisines and all luxuries of five-star class. Also the villas are heavenly and perfect for couples with big spacious fully furnished rooms available with equipment like refrigerator, coffee maker, air conditioners, geysers, TV, microwave etc.
LlaoLlao Hotel and Resort, Patagonia, Argentina
Situated in the abode of the NahuelHuapi National Park, is an exquisite resort surrounded by exotic mountains, placid blue lake and vivid flora and fauna. It is among the leading hotels of the world not only suggested for a romantic getaway but is also a premier sports destination. The perfect option for nature lovers and adventure seekers, this place is a rightful honeymoon destination with exclusive luxury. It is truly a slice of heaven.
The Ritz-Calton, Reynolds, Oconee, USA,
Ritz-Carlton at Reynolds is yet another voguish replica of luxury and class opening doors for the newlywed famous for adventures liking boating, golf, fishing etc. It is the perfect place to spend with your love.  The world-class therapeutics & spa and stylish private pools, make your soul invigorated. Exciting events like Fairways and Greens, Amy Grant & Friends weekend, Garden & Gun weekend, etc., make your honeymoon ecstatic and glorious. 
Lakeside resorts nestled within mountains make up the most exotic and romantic honeymoon destinations as these are the hotels with not only luxury and class but with nature and landscapes too which add an extra edge to this crucial period of married couples making the most unforgettable moment of ardency.