Kanjeevaram is considered as the queen of silk by Indians all over the world because of its sheer richness and quality. A kanjeevaram typically has rich three-ply silk with silver or gold zari with heavy, contrast borders and pallu. Through the petni technique, the pallu is joined to the saree and the final piece gets ready. These sarees are renowned for their texture, lustre, finish and durability.
For a woman who values fashion and good quality trousseau, a kanjeevaram saree is one of her most priced possession. A little on the expensive side, this saree gives an extremely royal look whenever it is worn. Due to the richness of the fabric, the saree looks complete in itself, however choosing the right piece of jewellery along with it helps in elevating the entire look and takes its charm to a new level.
The following guide on picking jewellery pieces that go well with kanjeevaram saree will help you complete the whole look and maximise the beauty of your saree.
Jewellery pieces you can pair with Kanjeevaram Saree
1. Gold choker necklace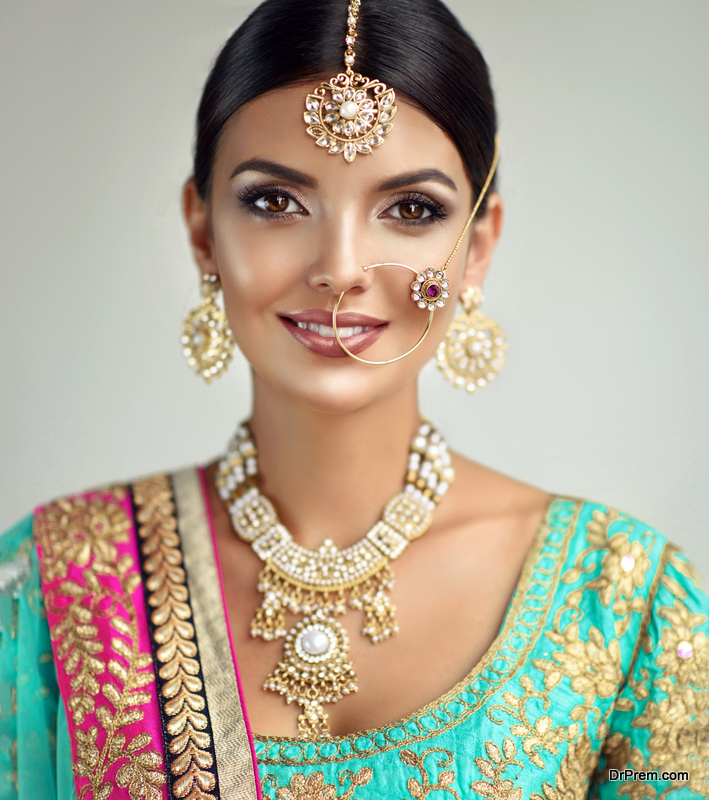 The neck is the first place where the eyes go whenever someone is dressed in traditional Indian attire. This is why it is important to choose the correct necklace with your saree. The necklace selection depends on the type of blouse that you are wearing and if it is one with a deep neckline, then a choker is your best choice. It adds grandeur and an antique look to the saree.
2. Gold earrings
Gold earrings, particularly jhumkas work beautifully with kanjeevram sarees. They are the top pick of big Bollywood actresses who pair their kanjeevaram sarees with beautiful, big gold earrings. They complete the ethnic look, keeping it minimalistic, simple and stylish at the same time.
3. Diamond necklace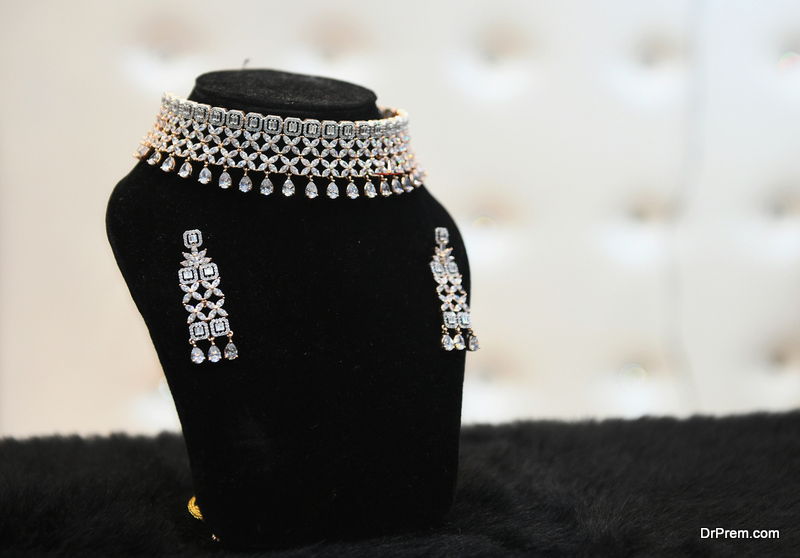 When you are going for a party, like a sangeet party, and you want to wear a kanjeevaram saree and yet keep it very chic at the same time, then opt for a beautiful diamond necklace to go with it. It adds just the perfect amount of bling and grace to the entire outfit. It is a very timeless, simple and classy look which works great for a semi-formal occasion.
4. Gold necklace
When you are in the mood to wear a high neckline, then a beautiful chest length gold necklace will do the trick. This makes for an ideal combination when you are attending a traditional function or a wedding. If you do not want to go for something heavy, then you can opt for a 10 grams gold necklace which will make you look exquisite yet the right amount of minimal at the same time.
5. Gold bangles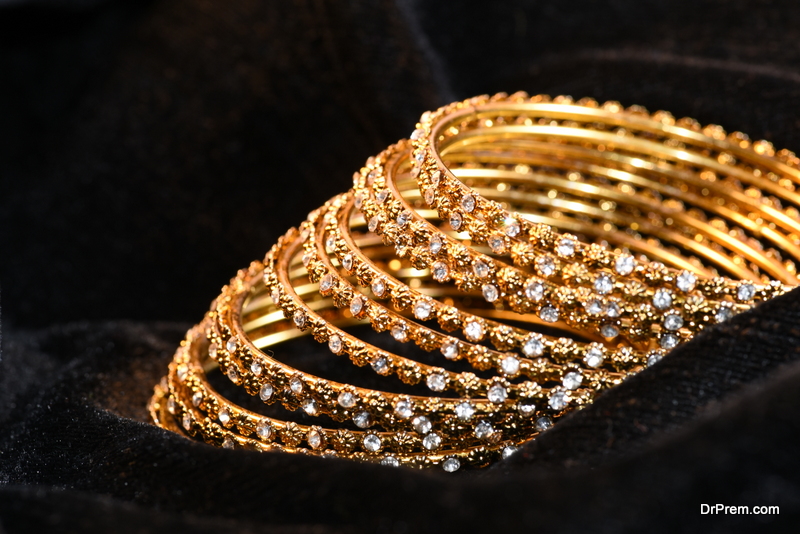 A girl's hand looks empty if not adorned with a beautiful gold bangle. It is considered as one of the best pieces of jewellery to pair with a kanjeevaram saree as it complements it beautifully and helps complete the entire look. It adds a certain grace to the entire look and makes it look extremely royal.
6. Diamond earrings
If you are in the mood to ditch the gold and go for something else, then opt for some heavy drop diamond earrings. This will work wonders if you are getting ready to go to a party as it makes for a very chic and elegant look.
7. Diamond bracelet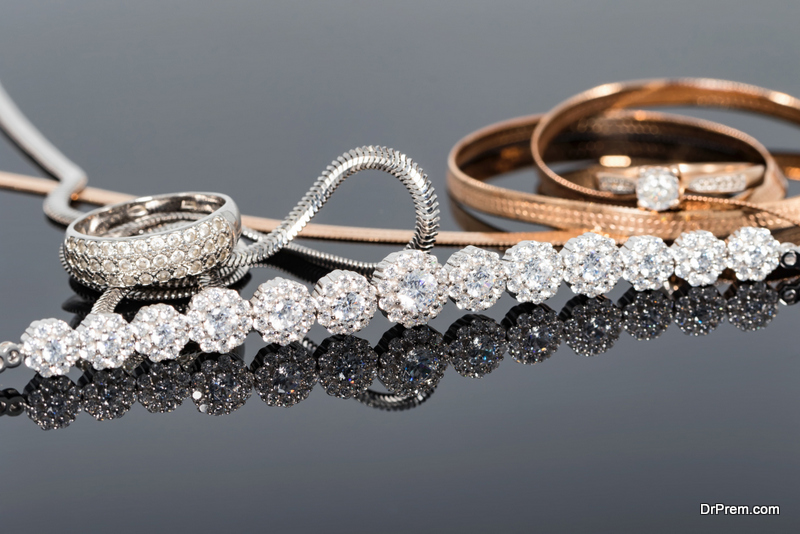 When you want to go for a minimalistic look and let your saree do all the talking then choosing a stylish diamond bracelet will do the trick. Throw in a gold ring to go with it as it will help keep the look simple and stylish at the same time. There are many gold rings with price available online that you can browse through at your convenience.
The next time you have a function to attend, go for that kanjeevaram in your or your mother's closet, style it with the right jewellery and spell royalty wherever you go.
Article Submitted By Community Writer