Your wedding is a momentous occasion and is all about celebrating the love between you and your partner, but it's also the perfect excuse to throw a great party in the company of your closest friends and family. If you want your wedding to be a roaring success that's remembered by your guests for years to come, there are some essential bases you can cover to make that happen. Keep these tips in mind to impress your guest list and make your wedding day a truly stand out celebration.
1. Keep the dress code simple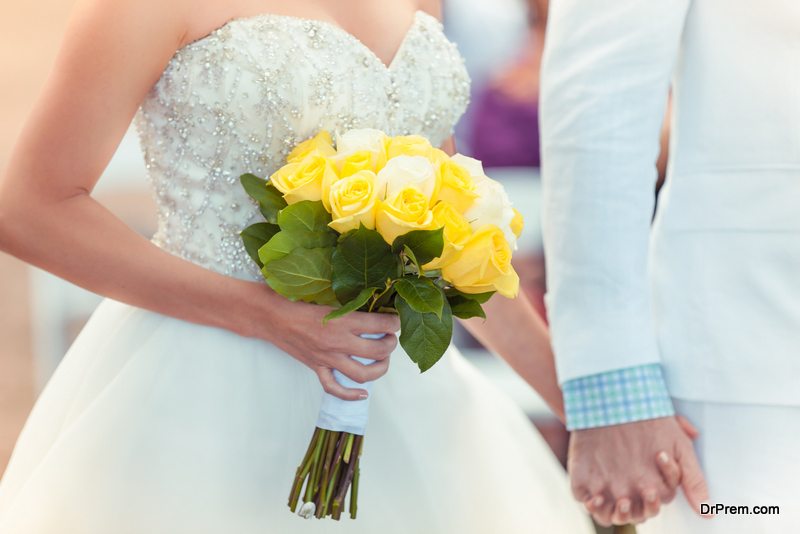 Including a dress code on your wedding invitations is a simple way to enhance the theme or general tone you have in mind for your special day, and it provides a useful guideline for guests when they're deciding on an outfit. By enforcing a dress code you are simply communicating the formality of the event and the type of style you have in mind, but be careful to ensure you're making guests' lives easier rather than more difficult. A simple, straight to the point dress code such as 'smart casual' or 'black tie optional' is fine, but avoid anything too niche such as 'hipster formal' or 'fancy ranch' if you don't want to annoy your guests.
Remember also that, while a dress code provides guidance, most modern wedding guests are pretty relaxed and won't necessarily stick to the brief. Give your friends and family a little freedom when choosing their suits or wedding guest dresses, as it can be expensive to attend a wedding and find an outfit without also having to abide by strict rules.
2. Provide a program
The weddings that run most smoothly typically have a wedding Programme, so make sure you put one together as part of your planning. For a personal touch, go one step further and personalize your program, including photographs and interesting details about you and your partner as well as the usual timeline of the day. Adding little details will make this routine piece of stationery more interesting for guests and keep them entertained during any delays in the ceremony.
3. Don't let your ceremony drag on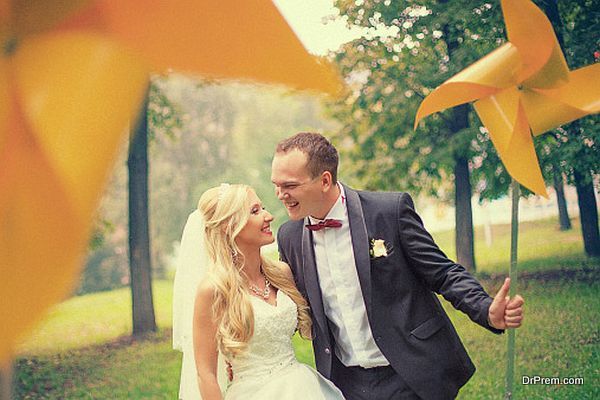 Your wedding day is all about you and you should absolutely plan your dream ceremony, but do try to keep your guests in mind. Guests will get restless during a long, drawn-out ceremony, so it's best to keep the actual proceedings to 30 minutes or less if you want your attendees to stay focused.
4. Greet your guests
To ensure friends and family fondly remember your big day, it's important to personally greet each and every one of them. Of course, you won't get time to say hello to everyone at once, but once the reception is well under way you should do your best to spend a little time with each person and thank them for coming.
5. Keep speeches short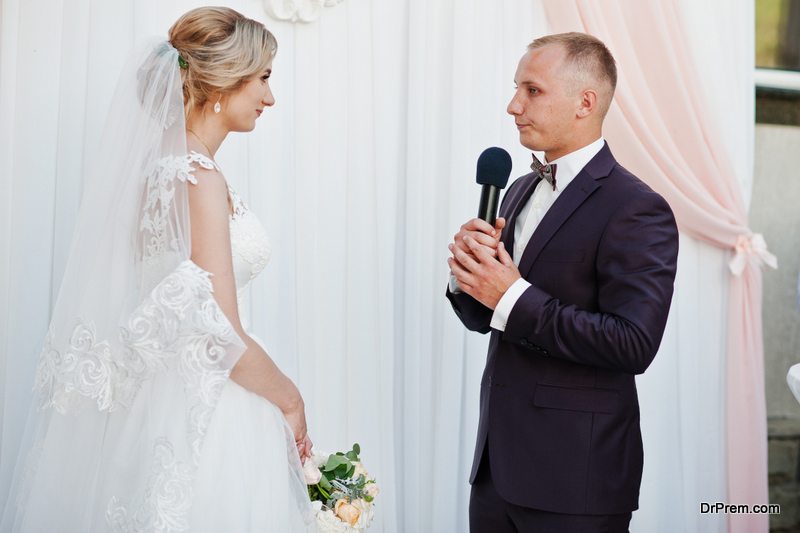 Speeches are an enjoyable part of any wedding, but to ensure they're remembered for the right reasons, it's best to keep them short. Let each person know that their toast shouldn't last longer than a few minutes and don't be afraid to have your band or DJ gently cut them off if a speech is dragging on.
6. Provide an open bar
Open bars can be expensive and aren't a viable option for every couple, but if you have the budget to make it happen, they're always a big hit. There are some ways to offer your guests free drinks without such a high cost, such as providing a select range of beverages only. This might be limited to beer and wine or perhaps a few simple cocktail options, but guests will appreciate the gesture and it's sure to be a great party.
7. Serve late night snacks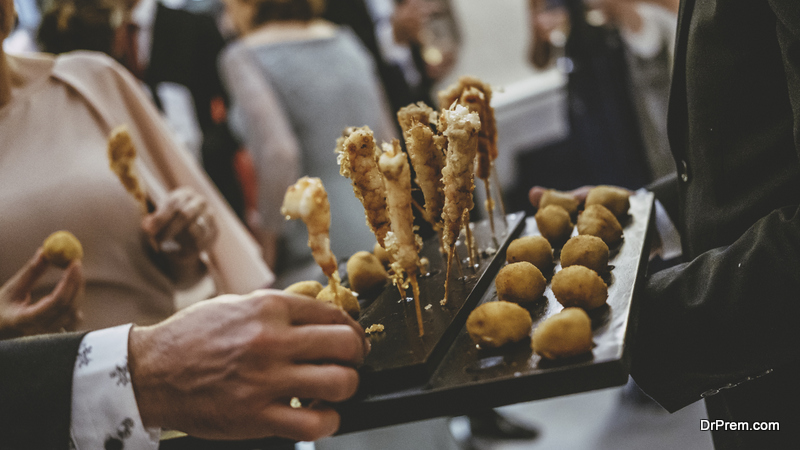 As well as drinks, it's also a good idea to provide snacks later on in the evening. The reception will probably go on for hours after dinner has ended and guests are likely to get hungry, as well as need a little sustenance to soak up the alcohol. Handheld foods such as sliders, fries and bacon sandwiches are good options as a late night snack, as are food stations serving burritos or the ever-popular hog roast.
8. Ask for song requests
If you really want your guests to have a good time and get out onto the dance floor, ask them what songs they'd like to hear. You can do this by asking your guests for their favorite tracks before the wedding, or simply have your DJ make an announcement that they'll be taking requests throughout the night.
9. Choose your wedding favors wisely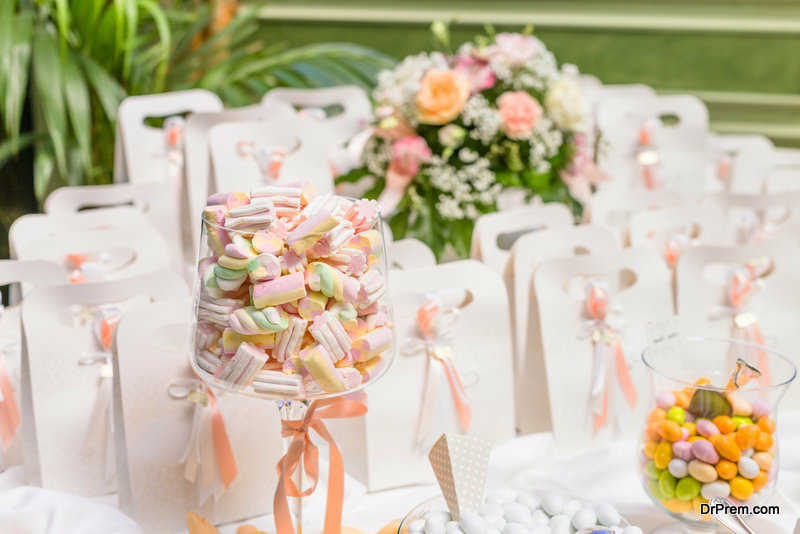 Our stance on wedding favors is that you should do them well or not at all. There's little point spending time and money on gifts that your guests will leave on the table, so think outside the box and choose favors they'll really enjoy. Sweet treats such as cookies or chocolate bars are likely to be popular, as are mini bottles of prosecco to enjoy on the night.
10. Have a photo booth
We all love making memories at weddings, but even better are those that are captured on the night and treasured forever. A photo booth is sure to be a real crowd-pleaser, especially if equipped with a selection of props for super fun and spontaneous shots.
11. Use a personalized hashtag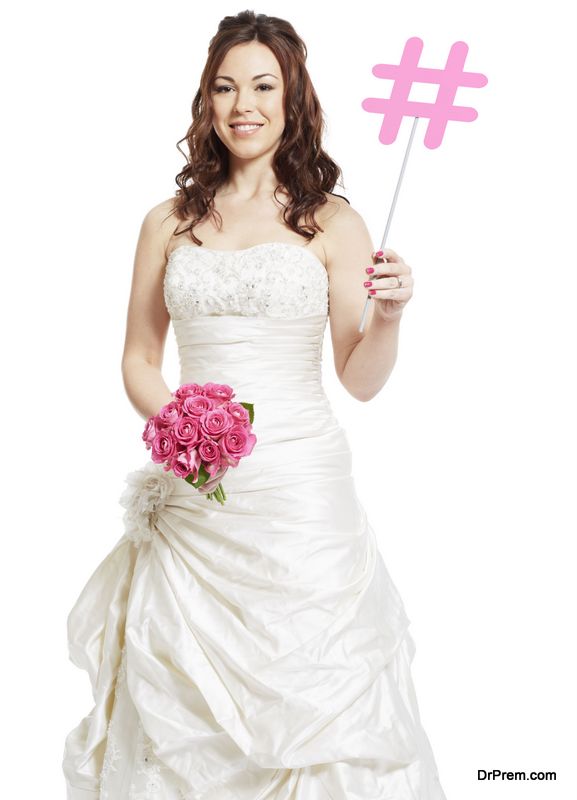 Having a wedding hashtag isn't lame or overdone; it simply provides an easy way for guests to share their photos throughout the event. Creating a unique hashtag for guests to use when sharing photos on social media means all their shots can be found in one place, and you'll definitely be glad you used one come the end when there's visual evidence of everyone having such a great time.
 12. Think through your table plan
No matter what wedding catering services in Toronto you'll be having at your reception, a well-thought-out table plan is essential. Spending time perfecting your seating chart will ensure everyone has a good time, as you can group together guests who have similar interests and backgrounds. This means they're sure to get along and have something to talk about, even if they've never met before.
13. Pick great wedding vendors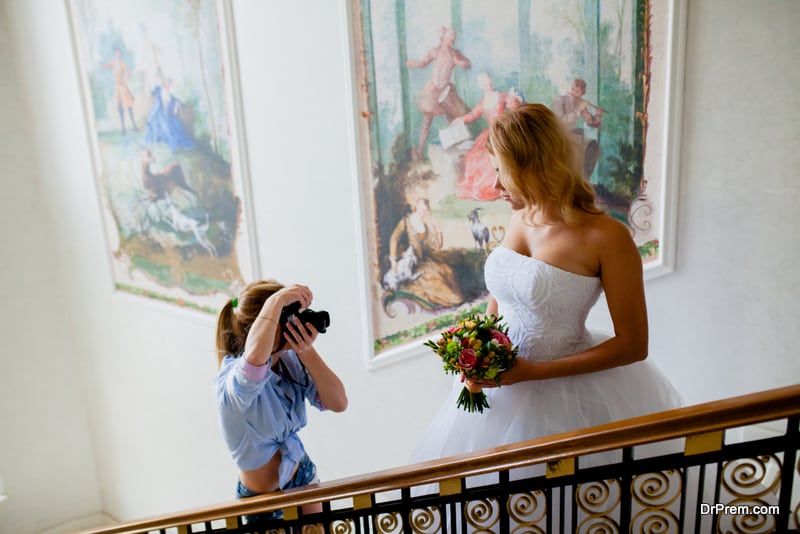 When choosing wedding vendors it's most important to pick those that you and your partner are happy with, but try to also keep your guests in mind when making your decision. The perfect band or DJ will be able to entice guests of all ages to the dance floor, while fantastic catering is sure to get friends and family talking. A great photographer or videographer, meanwhile, will be able to make guests feel comfortable and bring out their personalities, capturing really special moments to look back on. Thinking about all of these things and choosing the ideal combination of vendors can enhance your whole wedding day and make it really stand out from the rest.
And that's it. A baker's dozen of tips to help you make the best day of your life even more special and, hopefully, a little more stress free.
Article Submitted By Community Writer