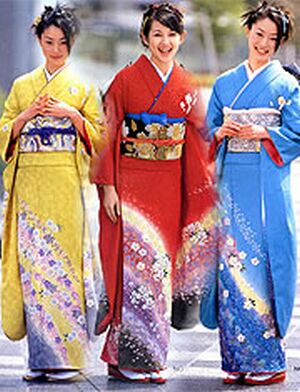 In the bygone days, the Japanese women wore elegant Kimonos during their wedding ceremony. However, with the passage of time, things changed and almost a majority of the brides started wearing white wedding gowns.
An estimated 74% couples get married in the church as the western influences are taking over the traditional wedding ceremony. Moreover, to have a wedding ceremony in the Shinto style is very much expensive. So many prefer to have a church wedding.
The list of customers for Kimono's have no doubt considerably gone down in comparison to the past days, but with the designers weaving out innovative and modern design with the Kimono fabric, many women today are gaining interests in the Kimonos. The traditional and the ethnic blend are giving a new edge to the latest collections of Kimonos.
Via: FIBRE2FASHION