Marquee weddings are pretty and elegant, yet fun and refreshing too. You must have dreamt of your perfect marquee wedding since you first saw one, and now it's your turn to say your wedding vows under a marquee. Marquee weddings are spectacular, no doubt, but a lot of effort goes into making it perfect. It looks simple but there are many intricacies which need to be taken care of, which experts in marquee weddings can easily handle for you.
Hiring the right wedding planners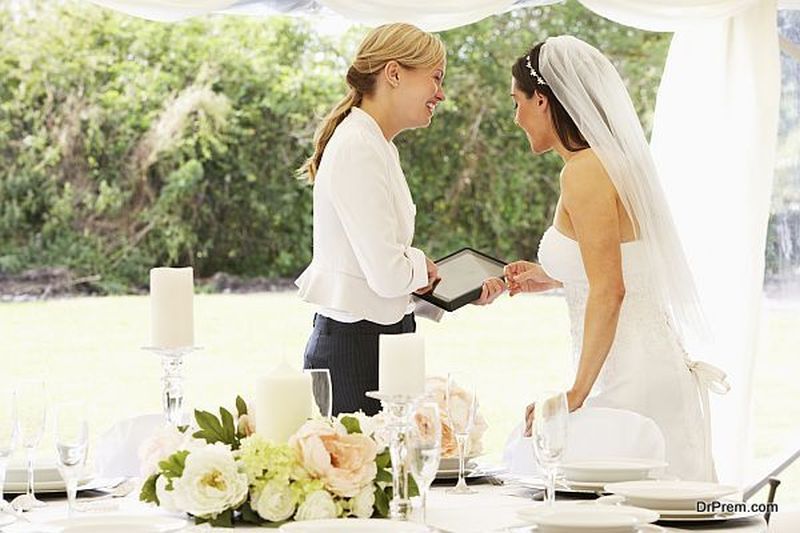 Professional wedding planners can help you with the location, style, theme and all the other details which go into planning a wedding. They can ease your stress and clear any confusion you may have regarding marquee weddings – an example of a marquee wedding hire company in Yorkshire England where marquee wedding hire is popular is Blue Sky Event Solutions. Wedding hire companies are experts in organizing all aspects of a marquee wedding, taking the stresses out of the finer details allowing you to have fun on your big day.
Location
Location plays a big part in organizing marquee weddings, and in marquee weddings you are not limited to the usual wedding venues inside. You can choose any location, one which could have spectacular views, or have an elegant affair right at your home, or wedding venues offering marquee weddings. Marquees can be as big or as small as you want, giving you the option of choosing exactly the amount of space you need.
Designing a unique marquee
Your professional wedding planners can create a unique marquee design for you. You can also get involved in the design process and design the dream marquee for your wedding. Choose a design which is suitable for both day and night, as you and your guests can dance away the night, if you choose to. Marquees are an opportunity to be in touch with the outdoors. You can discuss marquee wedding and ideas with your wedding hire company, and get some great ideas. This would also give you an estimate of the cost involved in organizing marquee weddings and you can go ahead with the design which suits your taste and budget. You can choose classic, vintage, beach, modern or country style or your own style as your theme for your wedding.
Lighting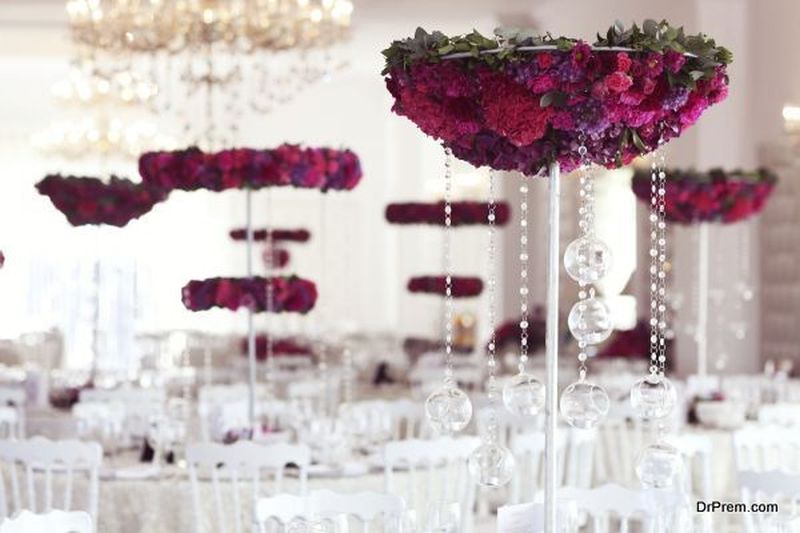 You can be creative when you choose the lighting – fairy lights, uplighters, twinkling effects can add to the charm of the marquee at night. 
Things to remember when organizing marquee wedding
Your wedding planners have to keep in mind the plumbing, toilets, generators, bar, catering,  heating arrangements, tableware, staff, flowers and of course, the catering – you have to discuss the menu in detail. You will have to provide the number of guests to the wedding planners so that they can arrange for things accordingly. Discuss insurance details with your planner. A contingency plan is necessary part of your marquee wedding and ideas, if there is any unforeseen bad weather.
Your marquee wedding will be a perfect one with a little help from the experts. They can help in making your wedding day the most memorable day of your life.
Article Submitted By Community Writer