Outdoors or indoors, summer or fall, long gold bridesmaid dresses or short, weddings come with so many decisions that tasks can easily seem overwhelming. Choosing between live musicians and DJ entertainers for your ceremony and reception involves knowing what you envision for your day, weighing the available options, and understanding your responsibilities before making your investment and commitment. Brush up on the important considerations before you sign any entertainment contracts.
Live Music for Ceremonies and Receptions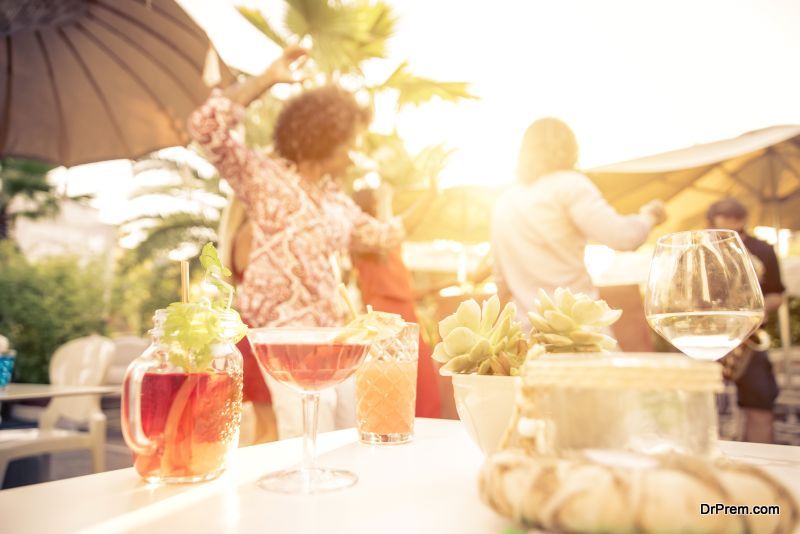 First, think of where you will need music on the wedding day. Generally, couples need at least one ceremony performer, someone to play ambient music during the cocktail period, and someone to manage music and emceeing duties during the reception.
Ceremony performers might include church instrumentalists or vocalists, or perhaps a soloist or ensemble for an outdoor wedding or alternative venue. Listen to samples of many ceremony performers to help you choose a direction, and take into consideration how much access your ceremony site offers to shade, shelter, power, and load-in/load-out access.
For wedding receptions, live music ranges from solo artists like classic guitarists to full-scale, radio contemporary cover bands. Affordability really depends on the size and experience of a group as well as their popularity.
Large, contemporary live bands are generally most expensive, but can certainly pay off in guest engagement. The logistics of a live band include providing a dressing room, making meal arrangements, and adhering to stage and power specifications. These requirements are written into contractually binding "riders," which you must read carefully before signing.
Note that if you have your heart set on hearing a certain song at your wedding, you'll want to make sure that the music is in your performers' wheelhouse, and that you provide your requests early enough that they can be rehearsed and perfected before your big day.
DJs as Emcees and Entertainers
DJs are generally able to be more flexible than live performers, needing less room (and sometimes, but not always, less power), and having practically unlimited access to musical material. They range from classy and subtle to star-of-the-show entertainers. Some arrive solo while others operate in fast-moving, seamless teams. Most will emcee or act as masters of ceremony, but some companies take their role farther and act in a similar capacity to wedding coordinators during the part of the day when they are contracted.
DJ equipment can be as subtle as a laptop with small, but powerful speakers, or intense as vans full of equipment including major lighting, giant video screens and more. There are even companies that specialize in combining live performing artists with DJ music to creatively satisfy couples who simply can't choose. The closer you are to a major city, the more variety you are likely to see in DJ entertainment – many companies are happy to travel (for a fee), so don't be afraid to research what you want and reach outside your geographic area to get it.
Important Reminders for Booking Both Live and DJ Entertainment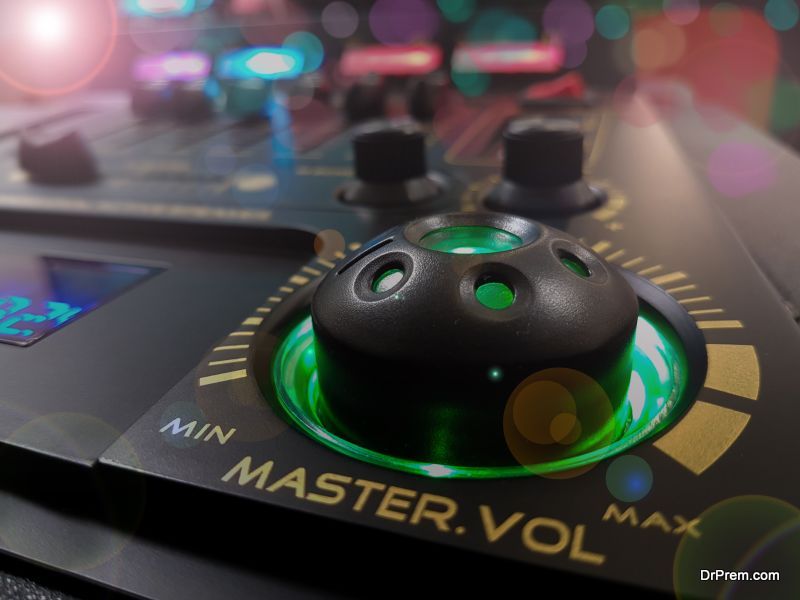 Whichever you choose for your wedding, make sure to review your contract carefully for accuracy before signing. Understand what the day will look like when making arrangements so you don't accidentally schedule your live band to arrive and set up while your guests are eating dinner in the same space. Ask about load-in and load-out time needs, sound check requirements, and what you need to provide or consider when making arrangements. Thinking through your day with your prospective entertainers will help you make the smartest choices. It'll make your wedding day even more memorable.
Article Submitted By Community Writer