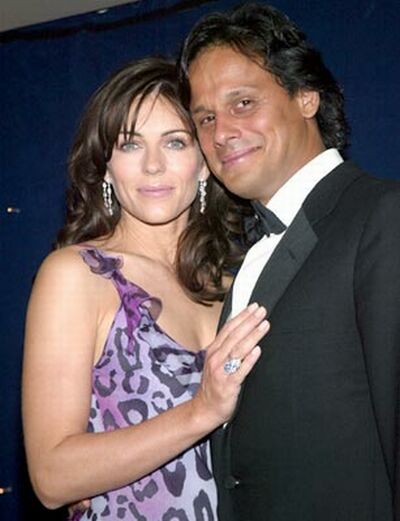 The queen of style and now a fashion designer, Liz Hurley is at last public about her wedding to the Indian boy Arun Nayar.
The actress is sure to have an extravagant wedding affair, as she has made an official announcement that she will be sporting thirteen exquisite wedding gown on her wedding day.
Well, people what say we can't blame her for her new-found fortune, after all she is getting married to one of the leading business tycoon.
Liz has specially called on her friend Donatella Versace to design her bridal gowns: the bride will also be seen sporting Indian wedding dresses…oops she wants to impress her lover-boy for sure.
Via: FIBRE2FASHION