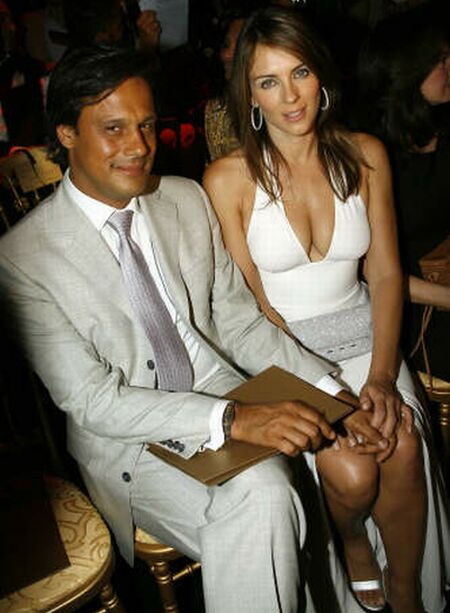 British beauty Liz Hurley has denied all the rumours regarding her wedding to Indian lover, business tycoon Arun Nayar.
However, rumors is circulating in the bloggers mill as well as in the media, that the couple had been keen on getting married in India and the lady further added to the fuel, when she had been reportedly found hunting down every possible wedding venues in the countryside in UK.
Liz has refuted back that:
It's not true, it's all fiction, fiction. I'm in the country at the moment and I have about 50 helicopters circling overhead, but all I've done it feed the chickens and water the flowers.
Well people, if the woman says she is busy watering her garden and feeding on her hungry chicks, we had better stay away from commenting.
Via: IRISHEXAMINER