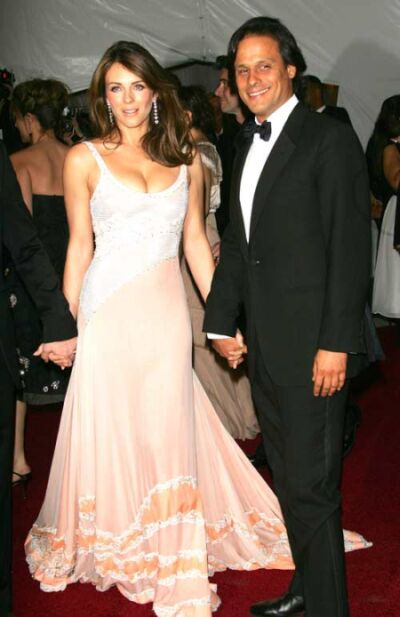 Austin Power actress, Elizabeth Hurley has set the media crazy with her 13 wedding gown stunt. The actress has reportedly said that she will be wearing '13 wedding dresses'…oops…but one is gone as Liz has out rightly rejected one of the bridal gowns.
Hurley said that it reminded her of the notorious 'safety pin dress' that she wore while attending a film premiere with her 'then lover' Hugh Grant and captured the attention of the media.
Well Liz, dinna you know that the number 13 is not lucky enough. Anyways, people what you have to say about a four-day-long wedding ceremony.