Groom's cake is a new way to surprise your groom at wedding. Make the cake stand out with some unique flavor and an elegant look. Or you could go the road less traveled and perhaps use the cake as a gag gift of sorts.
Beer and chocolate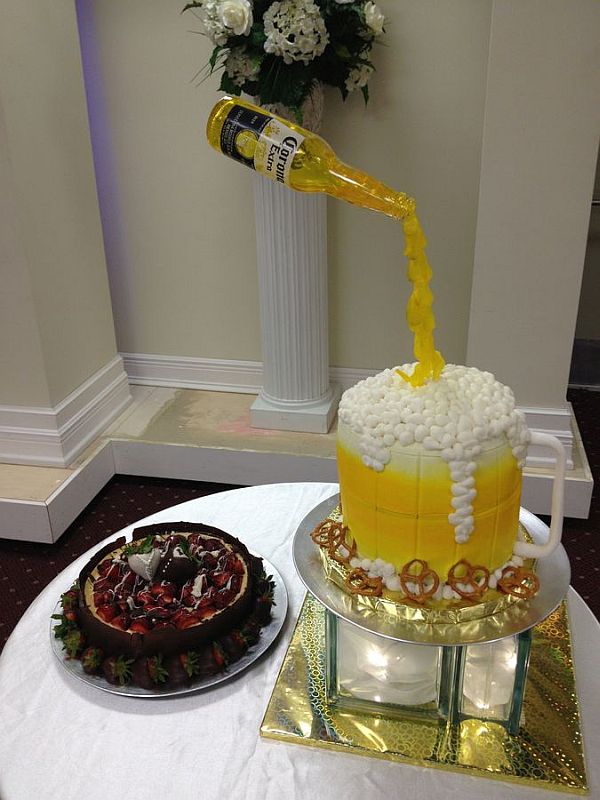 Image Source : Cdn.CakeCentral.Com
Men and beer, well it's a match that lasts. As most of the men like drinking beer, they also love to eat this flavor in cake. When you are choosing a beer and chocolate cake for your groom, make sure you do not use the light beers. Light beers will not give that rich taste in the cake. In fact stronger the beer, more the cake will taste tangy. Beer and chocolate cake has rich velvety texture, which one gets with the combination of beer and chocolate. Choosing this flavor you will impress your groom by telling him that you know his taste.
Lemon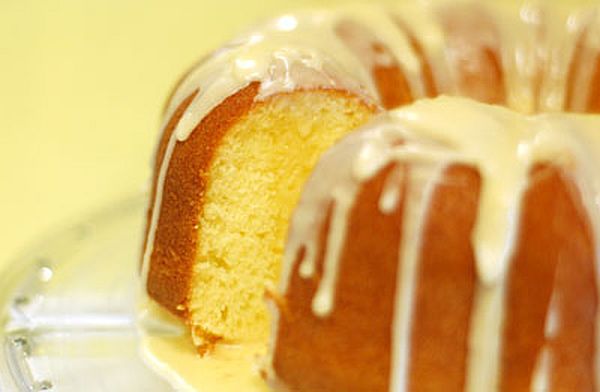 Image Source : AmazonAws.Com
If the wedding is in summers, then it is necessary that you make something chilling and refreshing. Lemon flavor cake is quite refreshing in summers. While it is hot outside, your groom will want to have something that can refresh his mind. Lemon cake is a good way to bust the heat. Lemon cake with some lemon curd will add tangy taste to the sweet cake. Moreover, lemon cake is with lemon curd is a perfect for hot seasons.
Oreo cookie cake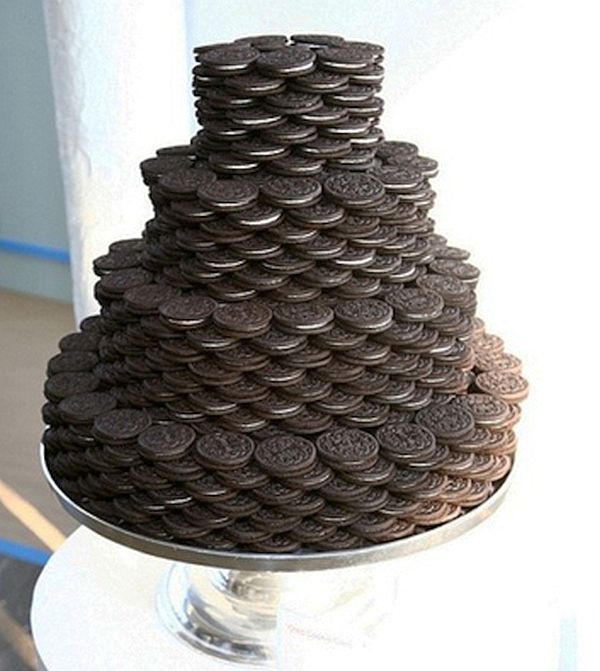 Image Source : ItsaBridesLife.Com
When you unable to decide the flavor for your groom's cake, you can choose this easy and simple cake. Just take the Oreo cookies and make a stack of this cake. You can choose any design to make this cookie cake. This cake is simple and yet tasty and if your groom is a chocolate and cream lover, he is going to like this cake.
Red velvet cake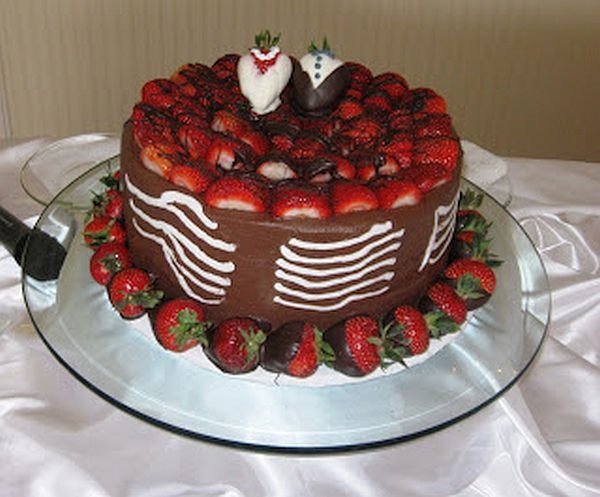 Image Source : Bp.BlogSpot.Com
If you really want to surprise your groom, then you must choose this cake for your groom. It is a perfect combination of vanilla, butter, and cream, which your groom will love to eat. The surprising factor of the cake is that it looks pearly white from outside. In addition, as your groom will cut the cake, he will see the red color inside. Red velvet cake is a beautiful combination of white and red color.

When you are selecting grooms cake, just keep in mind the flavors he likes, it will help you in selecting the best cake for your groom.