Considering how special the wedding day is, it is natural that as a bride you should look your best. Every aspect of your beauty regime is essential in every way, since it is your big day. As much as you would pay attention to you makeup and hair, it is also important that you should not forget your nails. Today you have professional nail art experts that can come up with some nice looking nail art.
However, the ones that specialize in weddings have a very strong knowledge about nail art and have all the required tools to cater to wedding nail arts. Along with that, they also have some perfect add-ons that can enhance the look of the design and give a nice glow to your nails. Well, there are a few innovative designs that a bride can consider. These designs or nail arts will not only complete your look but also give your nails a very beautiful touch and feeling.
Acrylic nail designs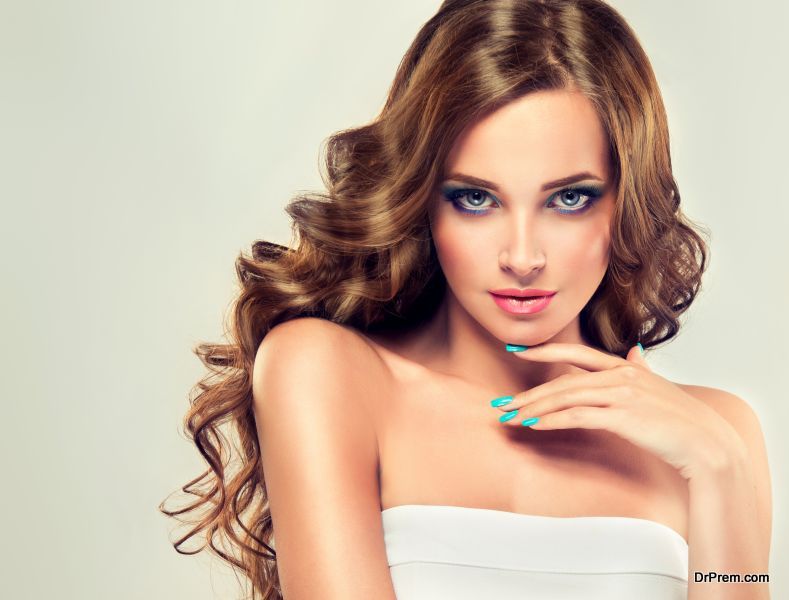 To have a stylish and modern look, you can choose to have an acrylic design for your nails. One touch idea, especially if you have long nails, would be to have a transparent coat and beautiful floral prints for the design.
The simple but adorable look
Another innovative idea for your wedding manicure would be to have a very simple nail art. Make the base of your nails transparent and color the tips in glitter white or silver nail polish. To add to the finish, you can put small golden dots with a diamond sticky for the final addition.
The bride and groom nail art design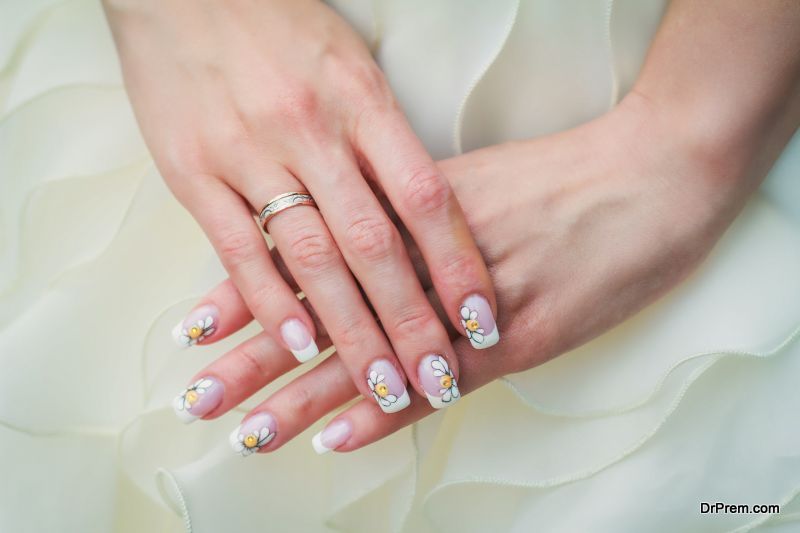 Another unique look would be to have nail art, which resembles the bride, and groom. For the bright significance, you can consider a small bouquet of flowers, a wedding gown, or even a simple design of a nail. The groom resemblance can be of black and white concept and can be designed with a bow tie or a regular tie.
The metallic design and look
Another Beautiful idea for your manicure would be to choose a metallic finish by opting for a silver or golden paint nail polish and design the tips of your nails a little bit. You can also design it to resemble a wedding band by simply putting gold lining on the tip of the nail. 
The heart shaped design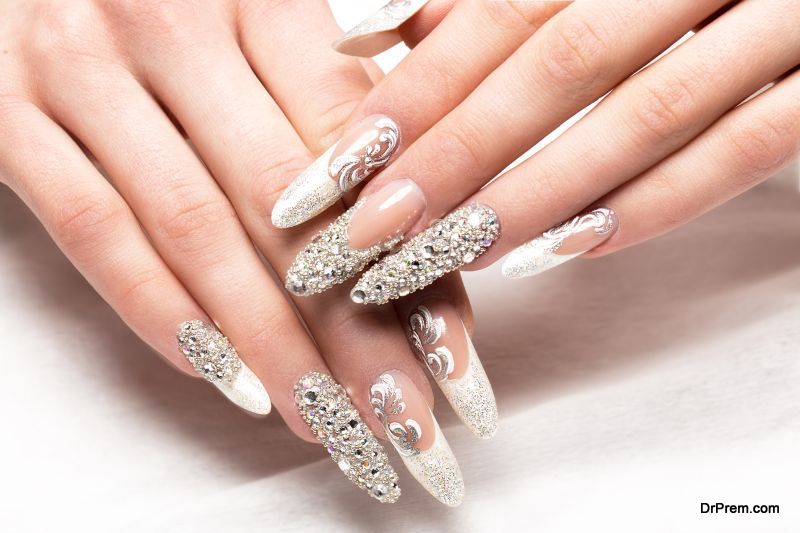 One of the best nail art for wedding would be to have the shape of the heart. Well, now you can have the same shape in the form of a nail art designs for your wedding manicure. For this, you can choose to have a base color of white, red, and blood red with gold or silver nail art in the shape of a heart.
Maroon base with golden nail art
Maroon or blood red is a color that can suit most skin tones. Well, for your wedding, you can choose to have a nice deep maroon colored base for your nails and a golden border on the tips with delicate nail art made from golden nail polish. You can also choose the same in any other combination such as silver and white, white and gold
Transparent base with lavender and white nail art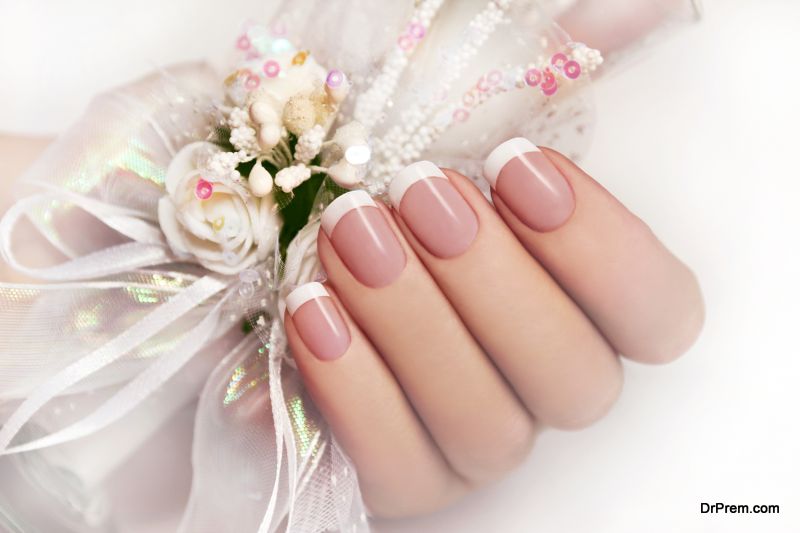 In this idea, you can have your nail expert give your nails a transparent base coat and add lavender colored (or any other color for that matter) border on the tip of the nail. For the remaining part of the nail between the cuticle and the tip, you can have a nice and delicate nail art done either by having one finger on each hand with a simple white flower. For the rest you can have a motif with the combination of the border nail color and a black lining.