Singer Miley Cyrus and fiancé Liam Hemsworth have reportedly put their wedding on hold after going through a rough patch in their relationship. The couple has been engaged for over a year but is going through troubled times. The pair, who has had a tempestuous relationship over the past few years, has reportedly decided to postpone their wedding while they see if they are better off apart.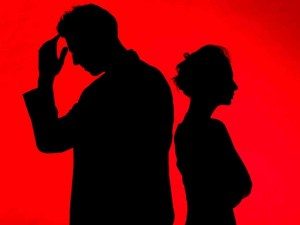 Why they split?
Miley and Liam have a very tumultuous relationship and both are exhausted. It is a complicated relationship. The wedding is on hold, for now. It is not cancelled but it doesn't look promising. Miley, 20, revealed in an interview with Harper's Bazaar magazine that she 'doesn't have time' to plan a wedding.
She said, 'I definitely don't have time to deal with a wedding right now. But I will at some point.'
Miley added that her recent outrageous behavior, which has included a now infamous performance at the MTV VMA awards, and going naked in the Wrecking Ball video, is her enjoying a bout of immaturity.
She said, 'I was an adult when I was supposed to be a kid. So now I'm an adult and I'm acting like a kid.'
This weekend, Miley gave the clearest indication that her relationship with Liam had hit trouble, by not following the Australian actor on Twitter. For Miley, who is an active Twitter user, this is the ultimate snub and a public declaration that there could be trouble in paradise. However, Liam, 23, is still following Miley.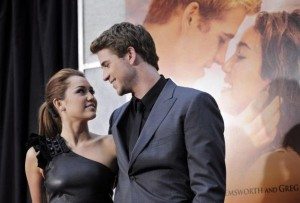 Their relationship has been under the microscope recently with reports that the pair have split up and then rekindled their relationship numerous times in the last 12 months. In February, it was rumored that Liam got 'hot and heavy' with January Jones at a pre-Oscar party. January was linked to the Hunger Games actor again earlier this month when it was claimed Liam was sending saucy texts to the Mad Men actress.
Liam feels very distant emotionally from Miley these days. The couple was last seen walking the red carpet as a couple in early August, when Miley supported Liam at the premiere of his new Paranoia in Los Angeles. However, witnesses revealed they acted like strangers. Miley and Liam acted like they didn't even know each other the entire night, a source said. She was wearing her ring but they acted as if they were strangers.