Fans of Katie Couric might be surprised because the 56 year old has recently got engaged to John Molner. So would the wedding be in a lavish style or in a decent and homely manner? That is the question which all people are pondering about.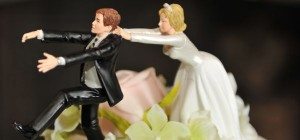 No. Katie Couric is not planning a lavish wedding like Kate Middleton or Kim Kadarshian. Instead, the mother of two has planned for a wedding that would be appropriate for her age. When asked by reporters, she said, "It's not that I'm 22 years and would be planning a lavish wedding with a big fancy dress". I would do something that is apt for my situation. Couric also added to the fact that her would be beau John Molner, an executive at a Chicago-based investment firm would also prefer a small wedding with important family around. Both of them are aware of the fact that both have grown up kids and would like to do things that would look right.
Couric, the host of today, added that her daughters Carrie and Ellie love John as part of their family but were simply shocked when they heard of the engagement after two longs years of dating. However they have accepted the fact because all four make a good team together. Carrie would be completing her high school. The 56 year old widower lost her first husband Jay Monahan to colon cancer in 1998.Couric also revealed the fact that the proposal to her by her would be beau also came as a shock to her in the initial phase.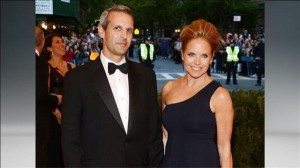 It was a romantic moment when he proposed to her in the beach of East Hampton, New York and promised to remain 100% committed for life. He was very happy when Couric finally agreed to the proposal. Ms Coric also told the audience and George Stephanopoulos that she was due to come back in TV and show off her new bling in Good Morning America. Showcasing her wonderful diamond ring, she matched it up with a bright purple dress and matching lilac eye shadow. After many years of dating after her husband died, she finally found the right person whom she wanted to live with.
Couric met 50 year old Molner through a group of mutual friends in early 2012 and they went public with their relationship in April. Couric changed her title after the first marriage but now she wants to keep her last name this time.