Inspiration can be driven from almost all places; wedding movies are great ways of getting inspired. From decor to vows, wedding aspirations to dress selections, cinema can be your cozy friend during those tiring weeks of wedding plans and also serve you with some quality ideas. Serving you with a great platter of entertainment from romance to comedy, here are some wedding movies to enjoy while you are stoked with your own preparations.
The Bridesmaids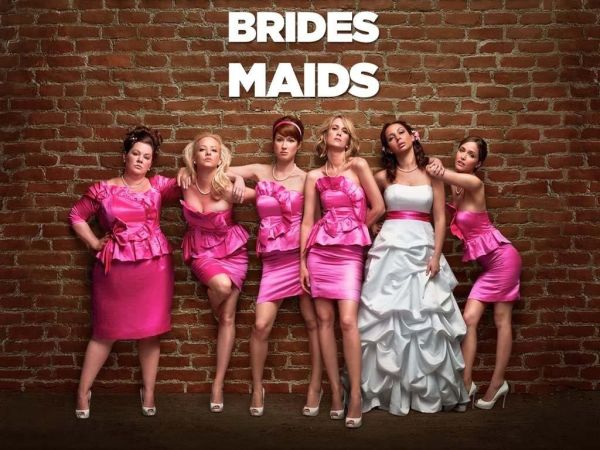 Starring Kristen Wiig, Rebel Wilson, and Rose Byrne, this is a perfect movie to watch with your bridesmaids. Roll with laughter as Annie tackles a number of obstacles to prove her mantle as the perfect maid of honor to her best friend. This movie can be enjoyed with your groom too and will provide you with a much-needed relaxation from your daily worries.
The Wedding Date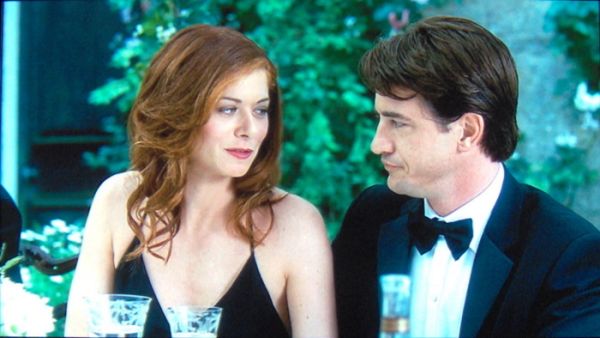 Debra Messing's character's little sister is getting married in London and the wedding date is fast approaching. Kat, however, has her own agendas at stake, she has to make the Best-man and also her ex-fiance jealous so she hires Dermot Mulroney's character as a fake boyfriend. The story of a dysfunctional family, former love interests, and a handsome escort, this movie is a rom-com that will take your mind off of your own stresses.
Bride Wars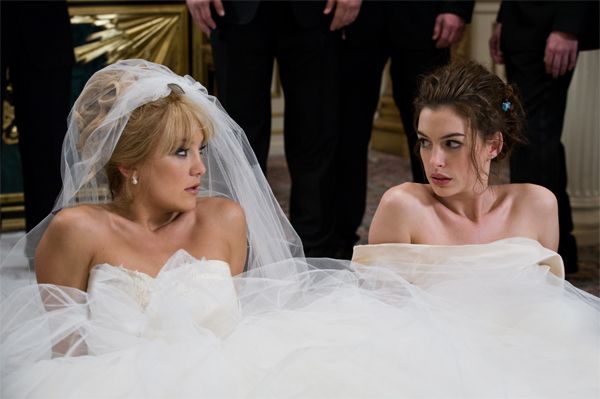 Best friends turn into worst nightmares in this comedy movie. Starring Anne Hathaway and Kate Hudson, this movie is about two best friends that have been planning their perfect weddings since forever, and when they finally begin preparing in reality, a clerical error schedules both their weddings on the same day. What begins next is a series of comical attacks of the friends in order to sabotage the other's wedding.
The Wedding Singer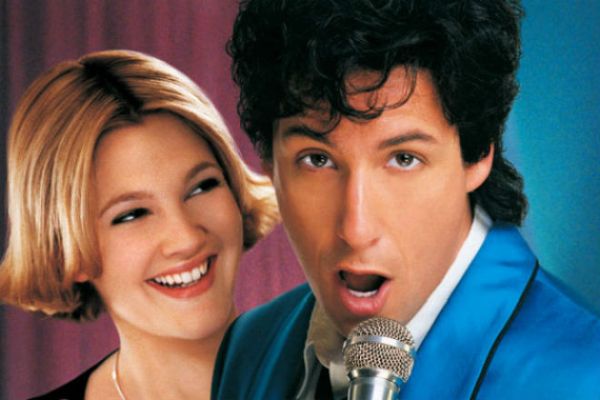 After being left at the altar by his fiance, Adam Sandler's character, a wedding singer has been living with a broken heart. His next gig is Julia's wedding, who he hopelessly falls in love with. He must now convince Julia, played by Drew Barrymore, to be his, before she reads her vows. Set in the heart of mid-80s, this is a great movie to enjoy with your friends before your own wedding.
Father of the Bride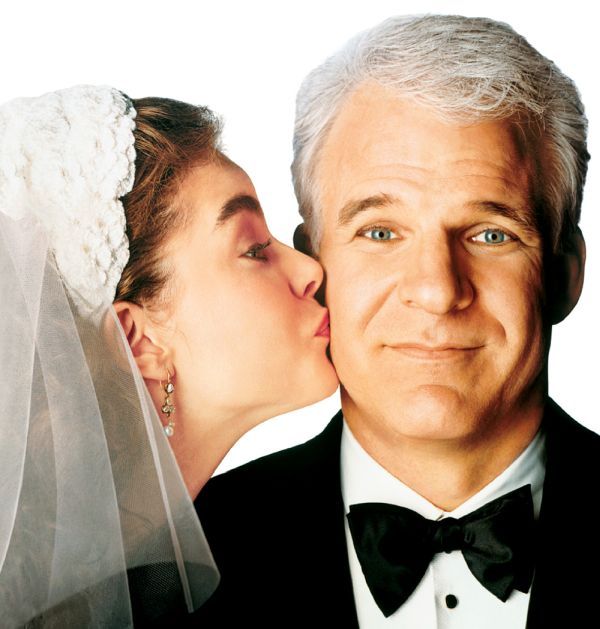 You can pick the classic 1950 movie or the 1991 remake starring Steve Martin and Diane Keaton to enjoy with your friends and family. This timeless comedy is about an overprotective father who struggles to manage and organize the wedding of his only daughter, much against his wishes.
The Philadelphia Story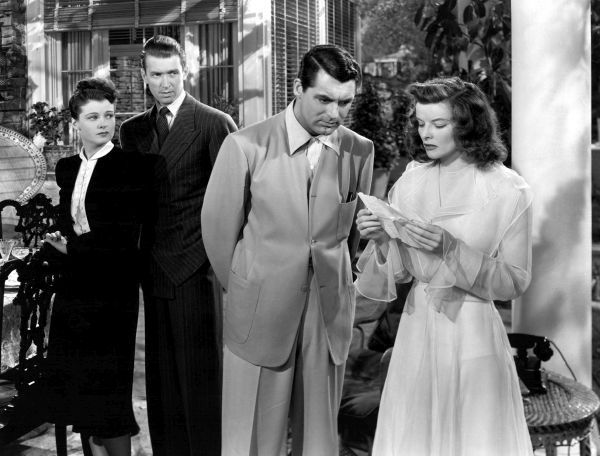 A classic cinematic experience, this romantic comedy from the 1940s, is about Tracy (Katharine Hepburn) who is a Philadelphia socialite. She is about to be married to her wealthy fiance (John Howard) when fate makes her cross paths with her ex-husband (Cary Grant). James Stewart plays a prying reporter who also fancies Tracy. Caught between the affection and attention she gets from three very handsome men, Tracy must pick her true love.
The Proposal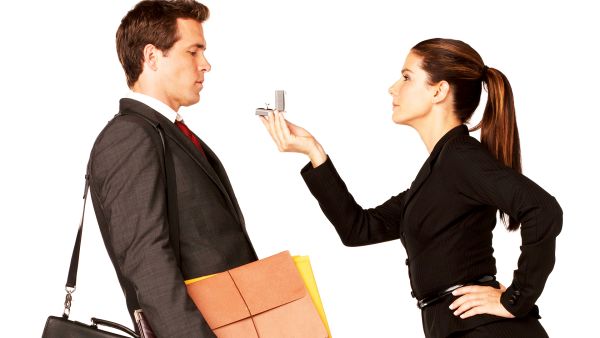 Sandra Bullock and Ryan Reynolds starring romantic comedy The Proposal is a great getaway movie for every bride-to-be. The first reason is its unique story line and the second is Ryan Reynolds. Sandra Bullock plays a hot-shot book editor who is about to be deported to Canada when she devises the perfect plan to extend her stay. She plans to marry her assistant played by Ryan Reynolds. The couple visits Alaska to celebrate his grandmother's birthday, where wedding planning begins and the two are forced to go with the flow because of a lurking immigration officer who suspects fraud.
There are many other movies like Runaway Bride, Mama Mia, The Wedding Crashers,  27 Dresses, The Wedding Planner, My Big Fat Greek Wedding, etc to choose from while you plan relaxing weekends every now and then during your wedding planning period. Countless classics have been themed on weddings and can be enjoyed over and over again.