How about serving the guests at your wedding with a unique blend of flavors as cocktails, something that they have not had in the other weddings and something that is not just gin and tonic? You can get creative and ask your bartending service to use some inspiration from some of these exotic and creative cocktails. You can use these cocktails for a full bar serving or as signature cocktails with beer and wine.
Rum Orange Swizzle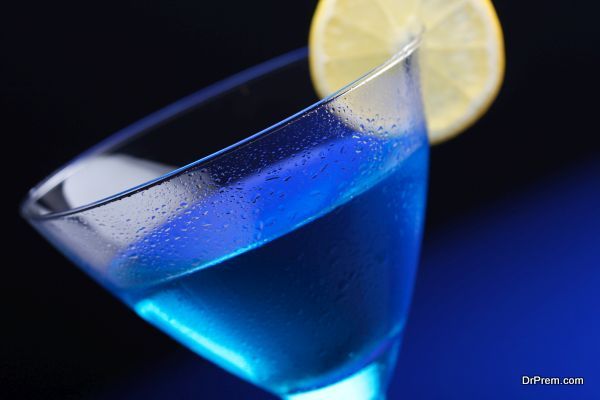 To create this drink, you will need rum, cane sugar cubes, orange, maraschino liqueur, and some aromatic bitters. Use a tall skinny-ish glass and build the drink using a bar spoon to blend it well with cane sugar cubes. Add the crushed ice and keep mixing the drink using a swizzle stick. When you are done you can top with an orange slice a cherry and some crushed ice. The drink looks great and tastes like heaven on a hot summer day.
Daiquiris
A classic cocktail has made its comeback with a tinge of uniqueness. If you have a beachside wedding planned and are opting to go classic, this cocktail can be served in complete unison with your wedding theme. The drink involves Rum, cane syrup, and lime, with the contemporary twist added by ginger mint. Mix in all the ingredients and blend well with some crushed ice. Serve this cocktail in its newest version and get your guests talking.
Gin-gerly
Take your bar above the standards by mixing together gin and ginger beer. Ginger beer is a rage these days and definitely takes every drink it is mixed with above a notch and towards perfection. The cocktail requires a mix of farmer's gin, fresh lime juice, salad burnet syrup, cucumber, cardamom water, and ginger beer. Mix the gin, lime juice, syrup, cardamom water, and ginger beer together in a blender. Add some crushed ice and mix well and top with a slice of cucumber.
Raspberry Limoncello Prosecco
A pretty drink that tastes so refreshing that your guests will never be brought down by the summer heat at your wedding. Simple yet creative because of the flavors that blend to create it, Raspberry Limoncello Prosecco requires mixing of prosecco and limoncello topped with frozen raspberries and sprigs of fresh mint.
Grapefruit Ginger Spiced Rum Punch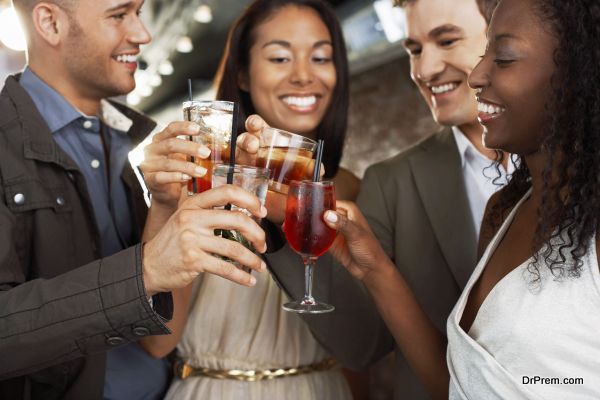 Creating a perfect balance of sweet, tart, and spice together in one single drink is now possible with this amazing cocktail. Use some spiced rum, ginger beer, squeezed grapefruit juice, a bottle of champagne or sparkling wine, fresh mint leaves, and a thin slice of grapefruit. Add all the ingredients in an equal amount of ice. Top off with some mint leaves and a slice of grapefruit and your perfect cocktail in a punch is ready to serve.
Blackberry Whiskey Lemonade
A season's favorite, nothing says summer wedding better than mixing bourbon and whiskey. Prepare the blackberry simple syrup by mixing fresh blackberries with sugar and creating a blend. This blend will be made by cooking the two for about 20-30 minutes until the blackberries have softened and thick syrup is ready. Strain it through a mesh sieve to separate seeds and pulp. Allow the syrup to cool on the counter before mixing it with whiskey and lemon juice in a large mixer. Add ice and rosemary sprigs and freeze the drink before serving.
Smooth Diplomat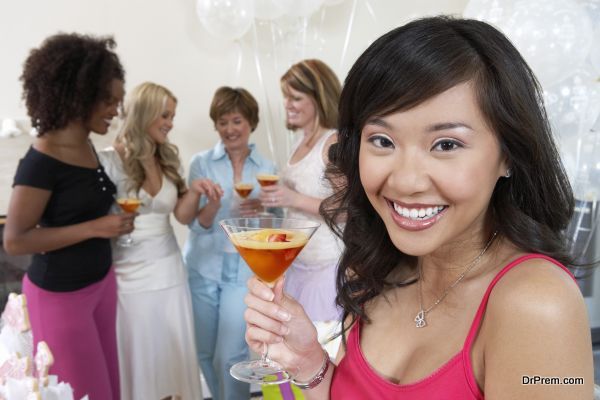 What can be better on a hot summer day than rum? Using dry vermouth, sweet vermouth, maraschino liqueur, and Angostura bitter in a mixing glass, create a smooth mixture with a mixing bar spoon and a strainer. Garnish with maraschino cherry and serve chilled.
Cocktails are served at all weddings, but a summer wedding demands special attention to this serving. If you are planning a summer wedding you will need a cocktail that has a unique refreshing ability about it. Try suggesting some of these simple to make cocktails to your bartender as inspirations for your wedding.