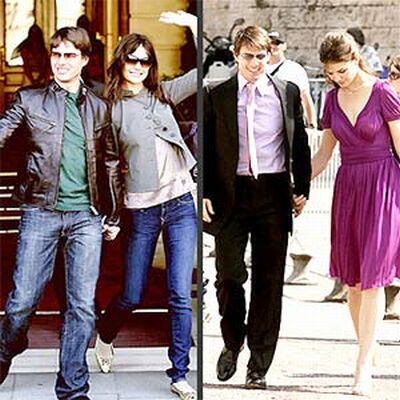 Celebrity weddings rocks as usual and now it's the turn for MI III actor Tom Cruise and his fiancee Katie Holmes.
Close friend of Katie, Andrea Bernholtz has reportedly said to US Weekly Magazine that they are getting married 'soon'. Well, people the couple is in for a big surprise.
While on the other side of the story one more source said that, we will have to wait for three to six weeks for the wedding to go on air.
The wait is surely gonna be an interesting one…