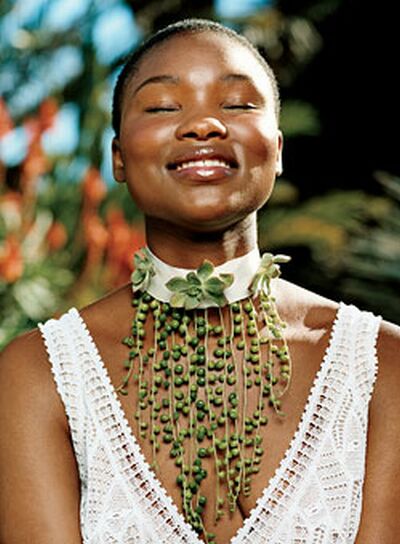 All brides love to wear expensive jewelries for their wedding day: but I guess few have ever tried wearing an accessory made out of nature-born stuff.
Why not get one now? Here is a beautiful piece of choker beautifully crafted out of Green-Pea. Well, brides you will have to maintain it well, but one thing is for sure, you will rarely come across such a unique piece.
This Green-Pea choker will blend well for a beach wedding: team it up with a white gown, you will look stunning.