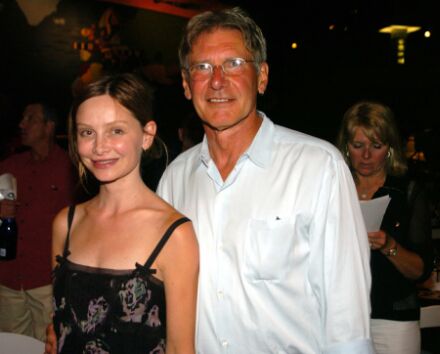 To the rumours that are circulating in the media, actress Calista Flockhart said that she is not engaged to her B.F Harrison Ford and neither do they have any plans to marry in the near future.
Hmm!!! Does that mean that the lady has plans to live her life as a spinster: as her words seem to make it loud and clear that she is least bothered about marriage and both Harrison and she is quite happy with the way they are enjoying their life right now.
Flockhart said:
We really haven't discussed it. He's had two long marriages before. But we're just very happy and content with the way things are. To be honest I can go either way.