Pippa Middleton has seen her sister Kete Middleton go down the aisle on her wedding day and now it is her turn. But will she walk on the aisle like her sister or has she thought of doing something unique? The answer lies in her most recent interview where she announces to be a DIY bride. When most of the women cherish a fairy tale wedding plan in their minds, Pippa Middleton prefers to make herself a DIY bride.  She is really exceptional in her way of life. Some months ago, we got news regarding her secret engagement. But now it seems to be an untrue fact as no one has seen any engagement ring on her fingers. It is true that she has her wedding in mind but unlike her sis she wants to keep her wedding far away from the royal grandeur. It is clear that Pippa Middleton is bold in her life.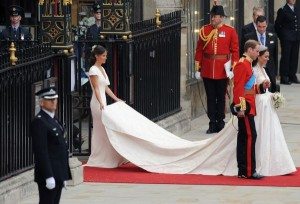 Mocks at wedding plans
She is dating Nico Jackson, her boyfriend for over eight months. The,couple has spent time together for the family vacations. The relationship between Pippa Middleton and Jackson seems to be very serious now in comparison to her previous dalliances. Yes Pippa's marriage day is coming very soon and it is predictable that she will arrange everything on her from doing the flowers herself to doing a bridal make-up. With this news it is confirmed now. It is really very interesting that a party planner will not engage a wedding planner in here own marriage. Why? The answer might be she is very unique in everything she does. She loves to buy the flowers from flower market; she loves to interact with the traders. This simple approach of her life makes it clear that she wants to have a simple and friendly approach in her wedding too. She wants to have her own contribution in her dream wedding day. That's really good.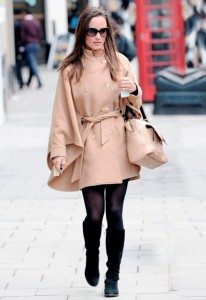 No one can portray all your wedding ideas like you. Doing the wedding arrangements on your own is a great idea indeed.  You might want to have a theme based wedding, but the wedding planner may not work up to your expectation. Why depend on others to represent your wedding ideas when you have that chance to do that? Pippa Middleton may have thought in this perspective and declares to make herself a DIY bride. From the previous news, it was revealed that no engagement was there, but with this news we could feel something in the air.