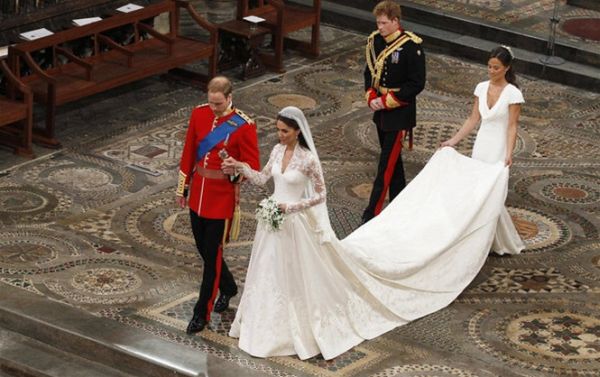 Planning a wedding is not a simple thing. Especially, if you are planning for your own, it is something you really have to plan carefully. It can take 3-4 months or maximum 6 months depending on the way you make planning. One of the important factors to plan a wedding is to properly arrange the priorities. By planning in a proper way, you will not have to face any kind of disappointments ahead.
Complexity level: Moderate
Time required: 3-4 months
Resources required:
Dress
Food
Drinks
Dance floor
Venue
Musician(s) for the service
Music for the reception
Appropriate documents to get a marriage license
Instructions:
1. Planning
As said, planning is the most important thing you have to do properly when you start organizing a wedding.
Decide the season, venue and caters which you want at your wedding so that you can book them properly in advance.
2. Budget
Budget is another important thing when it comes to planning a wedding. Depending on the time span left for the wedding, decide the budget accordingly.
You have to prepare the plan on how much fund you will need and on what things you will have to spend or pay the bills. You have to scale down the wedding in a proper way.
3. Cake
Cake is extremely necessary in any wedding. It is the better to taste it first before you give an order for it, so that there won't be any problem in future. The cake you decide to order should match up the theme of wedding. Along with the cake, you have to see that food facility and drinks are of also good quality and great taste.
4. Wedding music
It's your day which comes once in a lifetime. You have to see that even small things are made perfectly.
Your choice of music will be the important thing to be considered for the wedding.
When it comes to the reception, music is the things which can make the party. Hence, see to it that your taste of music is good enough to make up your wedding the best.
5. Theme
Theme is another important thing to consider. When choosing a theme, you have to be specific and consider the feeling throughout.
You have to make sure that your theme is simple to decorate and not so difficult to plan.
6. Venue
This is the most important thing of whole wedding planning. The location you decide, must cover up the entire event.
Hence, you have to make sure that you start looking up for the venue earlier. The water, sand, breeze can relax everybody. It can be a perfect getaway for the guests too.
7. Dress
You have to start looking for the dress in advance. By this, you can have a lot of time to select the dress or deal with the fitting problem.
Frequently asked questions
1. How do I plan a wedding rehearsal?
It is said to be an important thing which can make your wedding successful. Make sure that you check the ceremony venues every week. Hire the wedding planner who can coordinate during whole process.
2. How can I save money on wedding?
The best way to save money is to plan everything in advance and make some saving earlier so that you do not have financial stress in future.
Quick tips:
Make proper planning keeping the special day in mind.
You have to take care of the cancellation or reschedule policy. If you are going to book late, then the policy of refund might not be available for you.
Things to watch out for:
Don't keep the things on deciding stage till last minute. This will avoid any kind of stress or tension.
Look for the people who can actively participate in the wedding planning. People who are not supportive, can cause some major stress later.
You should have certain things in writing from the vendor which you hire and have a confirmation every month accordingly.